IN THIS ISSUE - January 2019
---
National Stalking Awareness Month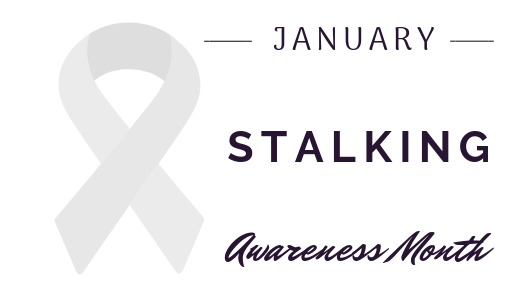 January is National Stalking Awareness Month and we are bringing awareness to technology tactics that stalkers are using to create fear and do harm to their victims and how TAP is staying one step ahead. 
Methods traditionally associated with stalking include:  approaching the victim, making unwanted telephone calls, watching the victim from a distance, and spying with a listening device or camera.  Now, with the use of technology and smart devices, the landscape of stalking has changed quite dramatically. 
Social media apps and internet browsers have become necessary utilities, but they track everything.  Friend networks, conversations, pinged locations, harmless updates on Facebook, internet searches to find a restaurant, and credit scans to apply for housing can all be used to track or control a victim.  
The New York Times reported in June 2018 on how smart home technology like internet connected locks, speakers, thermostats, and lights are being used to harass, monitor, and control victims.  "Abusers — using apps on their smartphones, which are connected to the internet-enabled devices — would remotely control everyday objects in the home, sometimes to watch and listen, other times to scare or show power."
It is extremely common for victims to be stalked by a current or former intimate partner, and in those cases, it is easy for the person with all the passwords to use the technology to harass the victim by turning a thermostat way up, blasting music, and monitoring them with video cameras. 
According to Texas Advocacy Project's Survivor Services and Training Director Amanda Elkanick Oder, "The pattern of stalking can sometimes feel like it is unreal.  We want survivors to know we believe them."  At TAP we are aware of the changing landscape of technology and can help stalking victims in the following ways:
Create a safety plan around their use of technology
Advise survivors on economic abuse, how it can harm their finances, and ways to protect their credit
Civil legal remedies such as obtaining a Stalking Protective Order
If you or someone you know is being stalked, please contact Texas Advocacy Project at 1-800-374-HOPE or online at www.texasadvocacyproject.org.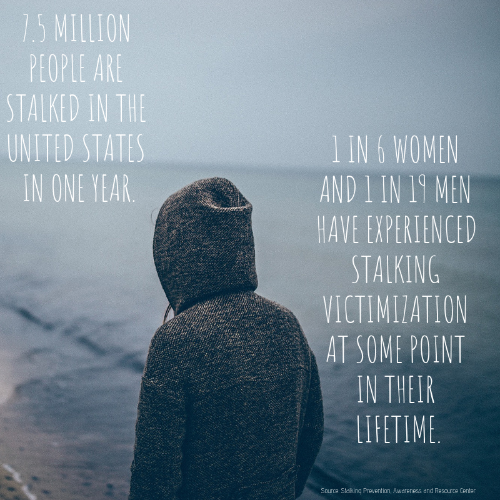 ---
Nominations are now open for the 5th Annual Teen Ambassadors of Hope campaign. TAOH trains teens on teen dating violence, online safety and knowing the warning signs of power-based abuse (domestic violence, dating violence, sexual assault and stalking).  Engaging teens to reach out to their peers and share our mission is so important because: 
Teens are just as likely to suffer from power-based abuse as anyone else, but less likely to report it or get help.  
1 in 5 female victims experience stalking between the ages of 11 and 17. 
1 out of 3 teens report experiencing some kind of abuse in their romantic relationships, including verbal, and emotional abuse. 
Selected Ambassadors will receive training on healthy relationships, teen dating violence, and positive social media presence. Ambassadors will earn service hours for their volunteer endeavors and can highlight their efforts on college and scholarship applications, allowing them to stand out among their peers.
 
Each Teen Ambassador has 3 goals:
Champion the Mission and Services of Texas Advocacy Project
Promote Awareness of Dating Violence and Healthy Relationships
​Raise a minimum of $500 for Texas Advocacy Project
 
Please nominate one or more talented teen and help us spread the word about this meaningful opportunity.  Nominations will be accepted through February 18. 
---
This past week, TAP Supervising Attorney Viri Pulido, had the opportunity to present to the Harris County Domestic Violence Coordinating Council on two topics Stalking and Intimate Partner Violence and Intimate Partner Violence and Digital Abuse. This training provided the latest information about stalking and related crimes and taught practitioners how to identify stalking behavior as well as how to better understand the impact stalking has on survivors. The session also included a review of legal protections, remedies, and available resources for survivors, in addition to best practices for safety planning around technology. If you would like to learn more about stalking and intimate partner violence please join us at our next webinar training on January 29, 2019. Details below.
Upcoming Trainings: Stalking and Intimate Partner Violence
Tuesday, January 29th Webinar
Wednesday, January 30th Eastfield College
 
Although January is Stalking Awareness Month, The Project offers education and training on the topics year-round. If you have a training need or event you'd like us to be involved in, please email training@texasadvocacyproject.org. 
---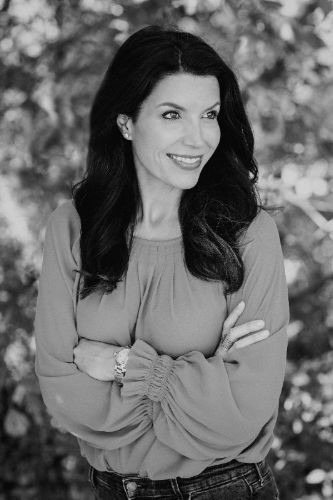 Interview with New Board Member
Alison Watters
1. What initially brought you to Texas Advocacy Project? 
One of my dearest friends -  and college roommate - Jennifer Blackman, is a huge supporter and former employee of the Project. When I moved to Austin in 2014, Jennifer encouraged me to learn more about the important work that TAP does. After I took a tour of the offices, met the attorneys, and heard what they had to say, I was moved to tears. Since, I've been focused on doing my part to help bring about positive change for even more victims in Texas. 
 
2. Why is the Project's mission important to share with others? 
I understand that simply "planting the seed" that the Project exists with another could save a life. Sadly, statistics show that any person that I meet will encounter someone in their lifetime that is suffering from power-based abuse. Because victims who get protective orders are up to 80% LESS LIKELY to be re-victimized, the Project is a powerful tool to reduce domestic violence - both in the short and the long term. 
 
3. What have you learned that you didn't know before joining the board?
I'm still brand new to the Board so I have much that I'm eager to learn! In my reading to prepare, one statistic jumped out at me as a mom of two teens: Only 33% of teens who were in an abusive relationship ever told anyone about the abuse. 
 
4. What are your personal goals in serving as a board member?
I hope to build upon the success of the others before me with increasing participation and awareness of the Teen Ambassadors of Hope program and the Advocates for Hope program. 
 
5. What initiative, campaign or event do you enjoy most from the Project?
Given that I chaired the Project's largest fundraiser, the Black & White Ball, three times, you'd probably guess that I'd answer with that event. As much as I truly love the Ball, my absolute favorite Project event to attend is a little more low-key. It's the weekly attorney "touch base" meetings. In these meetings, the Project's attorneys briefly and discreetly discuss cases that they are currently working on. They pool ideas and strategies to better serve their clients. I've had the good fortune to sit in two such meetings. They served as a potent reminder of specifically why I should work harder (and smarter!) to support the transformative work that the Project does. 
 
6. How long have you lived in your current city?
I moved to Austin from Los Angeles with my family five years ago. My only regret is not moving here sooner. I'm a BIG Austin fan! Most people find it interesting that I have also lived in Southeast Asia. In fact, I graduated from an international high school in Manila, in the Philippines. 
 
7. What is your occupation and how would you describe what you do day to day?
I wear a lot of hats professionally — which I love! It keeps my days fast paced and exciting. I help my husband with his two companies, Terra Point (transportation and construction equipment) and New Mill Capital (manufacturing asset management). Together, we also run a lifestyle clothing brand called RIGG Wakewear. I am the head writer for a local publication, Lake Travis Sports Magazine. I am part of the leadership team for another charity, Cheyanna's Champions for Children (CC4C). I also help them with all of their social media, media and some marketing materials. Lastly, and most importantly, I am a mother to a 14-year old girl and a 12 year old boy. 
 
8. What is your favorite pastime?  Where can we typically find you on a Saturday evening?
This may sound funny but I love humans! I'm a true people person that adores time with friends and family. I'm happiest when my house is full — and loud. Although, I'm a "transplant" from California, I'm grateful to have friends that are like family here in Austin. Our door is always open. Come on over y'all! :-) 
On a typical Saturday night — if the weather is nice — you might find our family on Lake Travis. We have a wake surfing boat and we love warm evenings spent surfing at sunset and listening to music. 
 
9. What is your favorite dish or restaurant?
I love all food — almost literally! I'm an adventurous eater. One of my favorite things to do at a nice restaurant is to have the chef bring me whatever he or she would like. To me, the best kind of meal is unexpected and unique. 
---
NEW Fundraiser: Football Squares!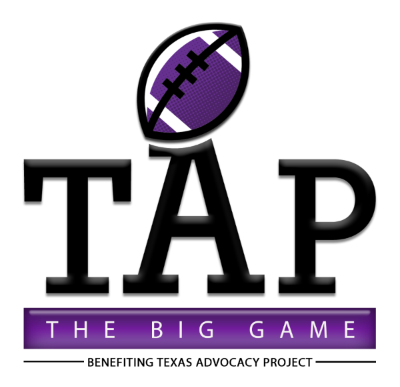 Are you ready for some football AND to raise money for
Texas Advocacy Project?  
Announcing: Football Squares for the Big Game (Grand Prize: Las Vegas!)
If you are not familiar with the game, prizes are awarded at the end of 1st, 2nd, and 3rd quarters with a GRAND PRIZE at end of the game - all based on the score.  With only 100 squares available at $100 each, each square purchaser has a 1/25 chance to win a prize!  
PRIZES:
1st Quarter:  Willie McGinest signed football: 
Former NFL linebacker who played college football at USC and was drafted 4th overall in 1994 by the New England Patriots and also played for the Cleveland Browns.
2nd Quarter: Taste of Austin*: 
5 Austin restaurant gift cards worth $100 each:  Eddie V's Prime Seafood, Fleming's Prime Steakhouse and Wine Bar, North Italia, Truluck's Seafood, Steak & Crab House, and The Capital Grille.
3rd Quarter:  Cover 3 Watch Party for 10*:
Cover 3 sports watch party for 10 for high profile game with appetizers, desserts, Sky Lounge rental, dedicated server and 2 bottles of wine selected by the manager.  Cover 3 is ranked as one of the top 10 Sports Bars in Austin and one of the top 10 places to watch football in Austin. 
Final Grand Prize:  Las Vegas Getaway! 
2 Night stay at ARIA RESORT & CASINO in a Deluxe Room City View (restrictions apply)           
A $250 Food and Beverage Credit at ARIA Restaurants
Two (2) complimentary tickets to any MGM Resort's show (based on availability)
*If winner lives outside Austin, we will exchange local prize for $500 Visa Gift Card. 
---
Vote for us on Charity Navigator!
In order for Texas Advocacy Project to receive an official ranking by Charity Navigator, we need people to "vote" for us.  Please go to Charity Navigator, register and click to the blue "vote" button. 
---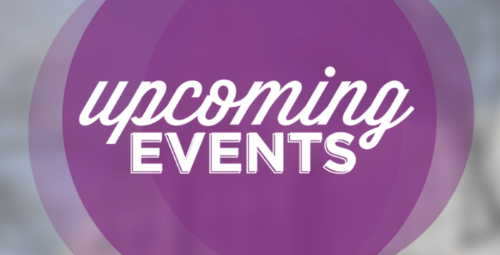 "On the Basis of Sex" - Violet Crown Cinema A portion of proceeds to benefit TAP, now playing through Jan 24th, purchase TICKETS
The Big Game - Football Squares Available up until game start time - Sunday, Feb. 3, 2019, purchase SQUARES
Teen Ambassadors of Hope Nominations now open through Monday, Feb. 18, 2019 - more info HERE
Black & White Ball at the JW Marriott Austin - Saturday, Oct. 26, 2019
---