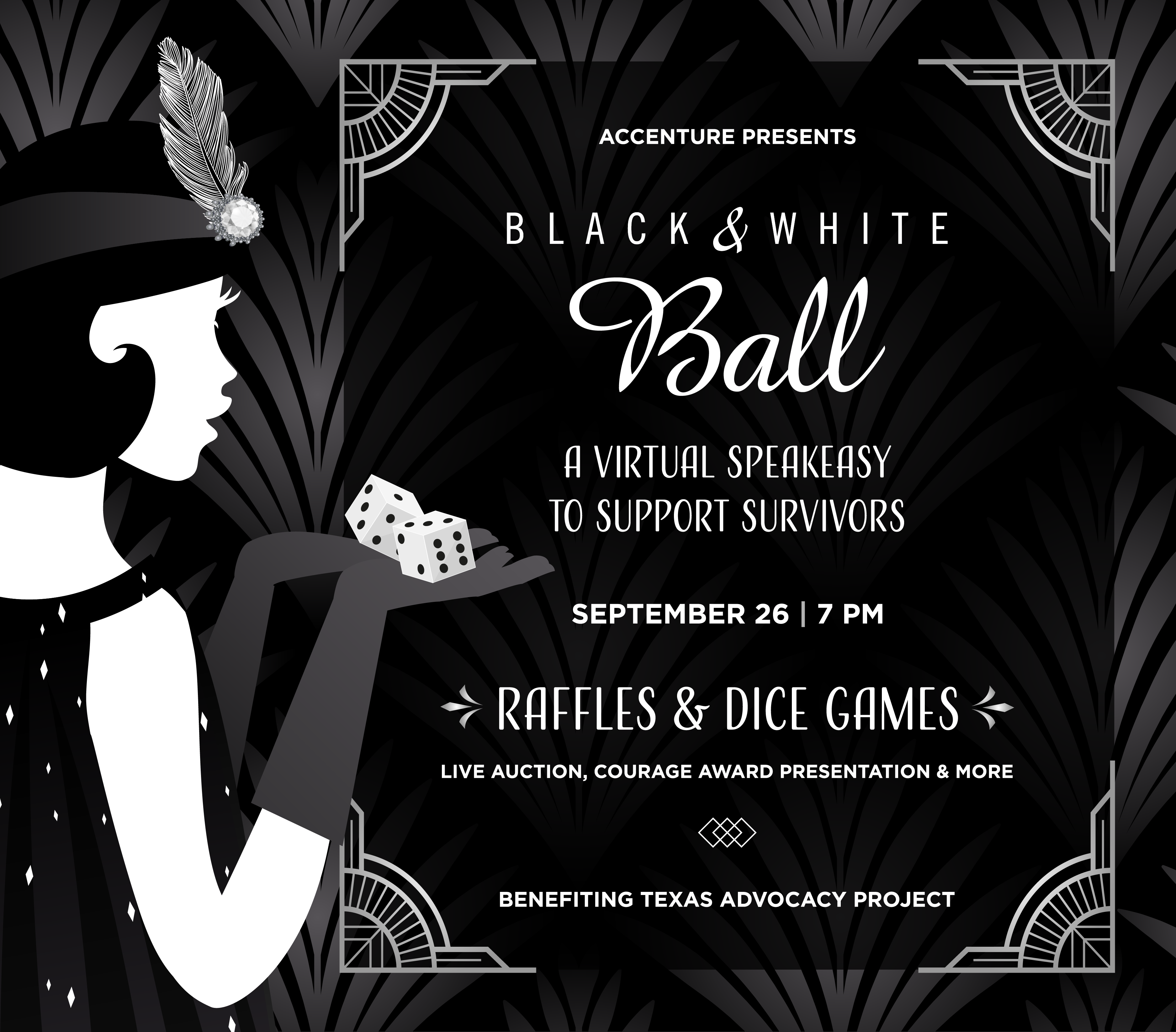 ---
Tickets & Sponsorships:
Title Sponsor $30,000 - SOLD OUT
Red Carpet Sponsor $15,000
Black & White Sponsor $10,000
Diamond Sponsor $7,500
Platinum Sponsor $5,000
Gold Sponsor $3,500
Gold Individual Admission $350
Individual Admission $100
---
A LOOK BACK AT THE 2019 BLACK & WHITE BALL...
Leaders in the legal, consulting, finance, and technology fields joined together for an evening of live music, auctions, and awards celebrating 37 years of service. At the 13th Annual Black & White Ball, The Project honored community leaders who embody its mission of preventing violence through free legal services, access to the justice system, and education for victims. The Project's Generosity of Spirit Award was presented to Accenture; the Vision Award was given to State Representative John M. Zerwas, M.D.; and Danielle, a client who has escaped abuse and transitioned to a new life of safety, was honored with the Courage Award.
In addition to the awards, the evening featured a plated dinner, live music from local band The Zebbras, and one of Austin's liveliest auctions of the year, helmed by Heath Hale Auctioneers.
Thanks to the communities support, the 2019 Black & White Ball was able to raise over half a milion dollars to help continue The Project's work!
2019 Ball Pictures     2019 Live Auction Packages    2019 Auction Donors 
---