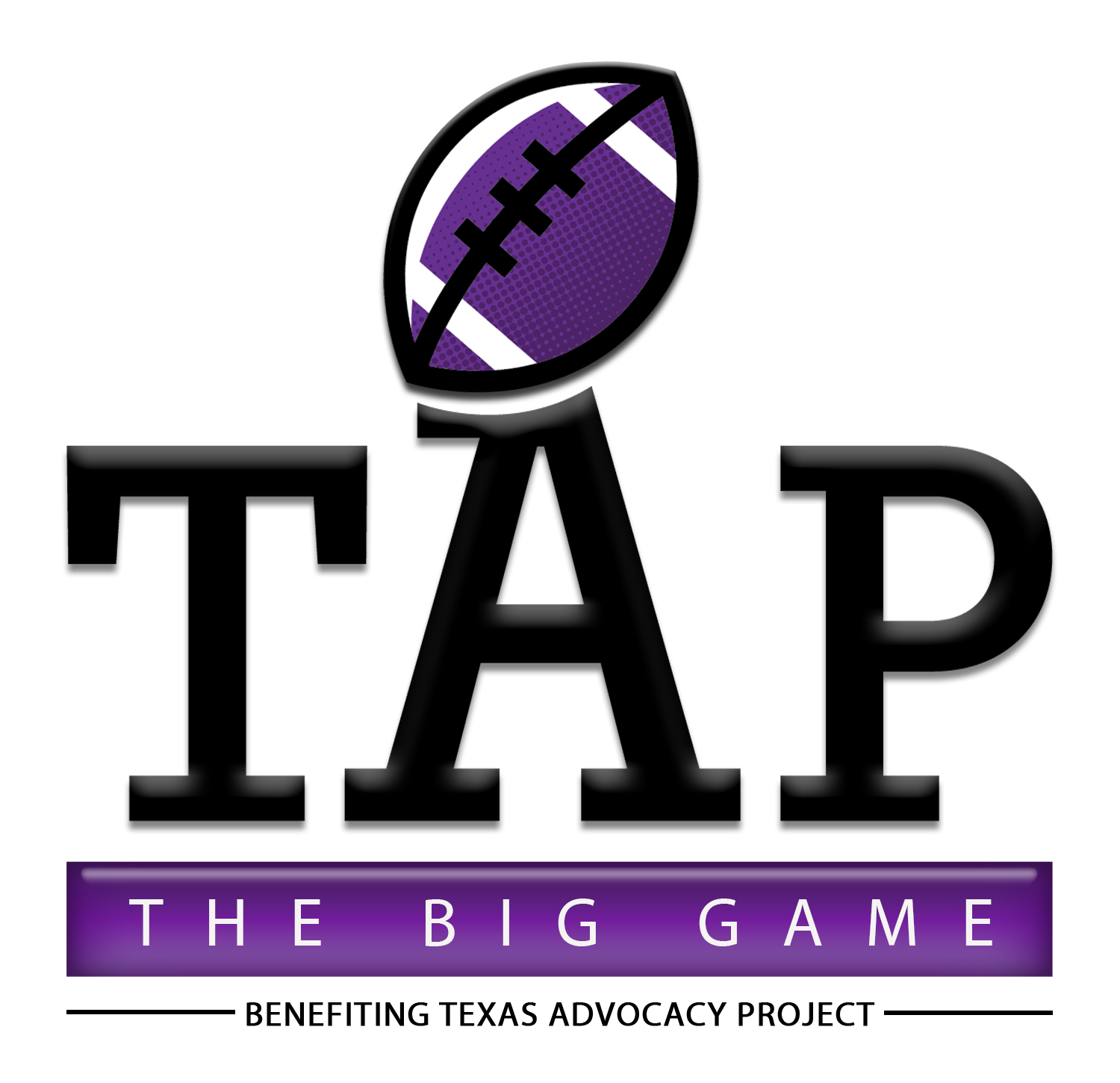 February 3, 2019
Score a WIN against domestic violence & sexual assault by playing our football squares game. Purchase your square(s) below and we will send you a customized link to select your square(s). Prizes awarded at the end of 1st, 2nd, and 3rd quarters with GRAND PRIZE awarded at end of game - all based on the game's score at the end of those periods. Only 100 squares available at $100 each.

1st Quarter:  Willie McGinest signed football:  Former NFL linebacker who played college football at USC and was drafted 4th overall in 1994 by the New England Patriots and also played for the Cleveland Browns.
2nd Quarter: Taste of Austin*:  5 Austin restaurant gift cards worth $100 each:  Eddie V's Prime Seafood, Fleming's Prime Steakhouse and Wine Bar, North Italia, Truluck's Seafood, Steak & Crab House, & The Capital Grille.
3rd Quarter:  Cover 3 Watch Party for 10*: - Host your own sports watch party for 10 for a high profile game with appetizers, desserts, Sky Lounge rental, dedicated server, 2 bottles of wine selected by the manager. Cover 3 is ranked as one of the top 10 Sports Bars in Austin and one of the top ten places to watch football in Austin. (Some restrictions apply:  Excludes Super Bowl Sunday and month of December.)
*If winner lives outside Austin, we will exchange local prize for $500 Visa Gift Card. 
Final Grand Prize:  Las Vegas Getaway! 
2 Night stay at ARIA RESORT & CASINO in a Deluxe Room City View (restrictions apply)
A $250 Food and Beverage Credit at ARIA Restaurants
Two (2) complimentary tickets to any MGM Resort's show (based on availability).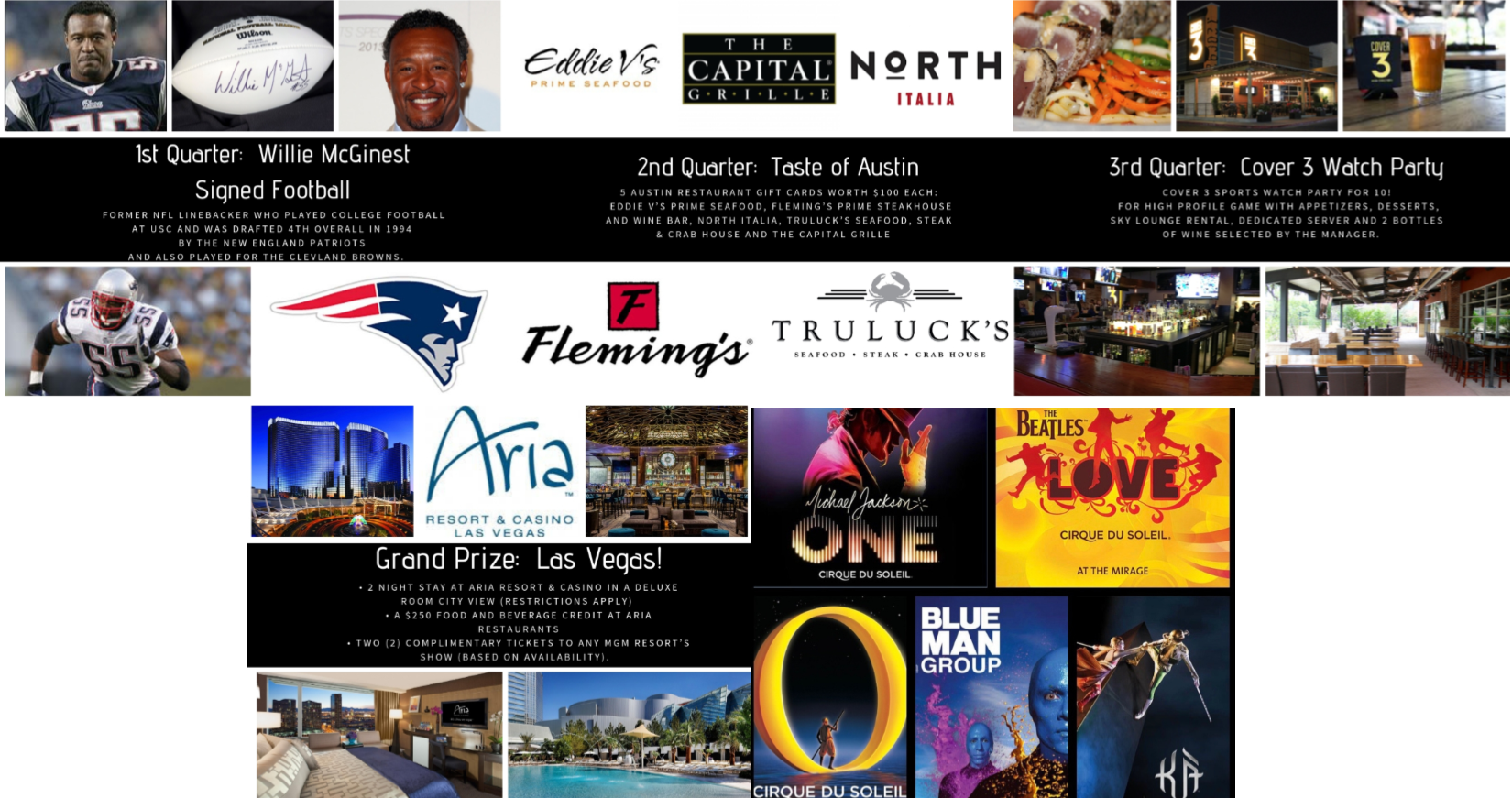 SOLD OUT! GOOD LUCK TO ALL PLAYERS!
Questions?  Email Development@texasadvocacyproject.org.
How it works:  
The numbers for the squares will be selected when the grid is filled, as well as which team is on the A axis and which is on the B axis.
Once all the squares have been selected, we will randomly pick numbers from 0-9 and assign those numbers to a particular row or column. These numbers represent the last number in the score of each team. In other words, if the score is Duke 27 - Kentucky 24, then the winning square is the one with a Duke number of 7, and a Kentucky number of 4. Since no one knows what numbers each square will represent, the odds are the same for everyone. So good luck and enjoy.
Winnings Breakdown for Squares:
1 prize for 1st, 2nd, 3rd Quarters
GRAND PRIZE for End of Game Score