support the 2023 teen ambassadors of hope!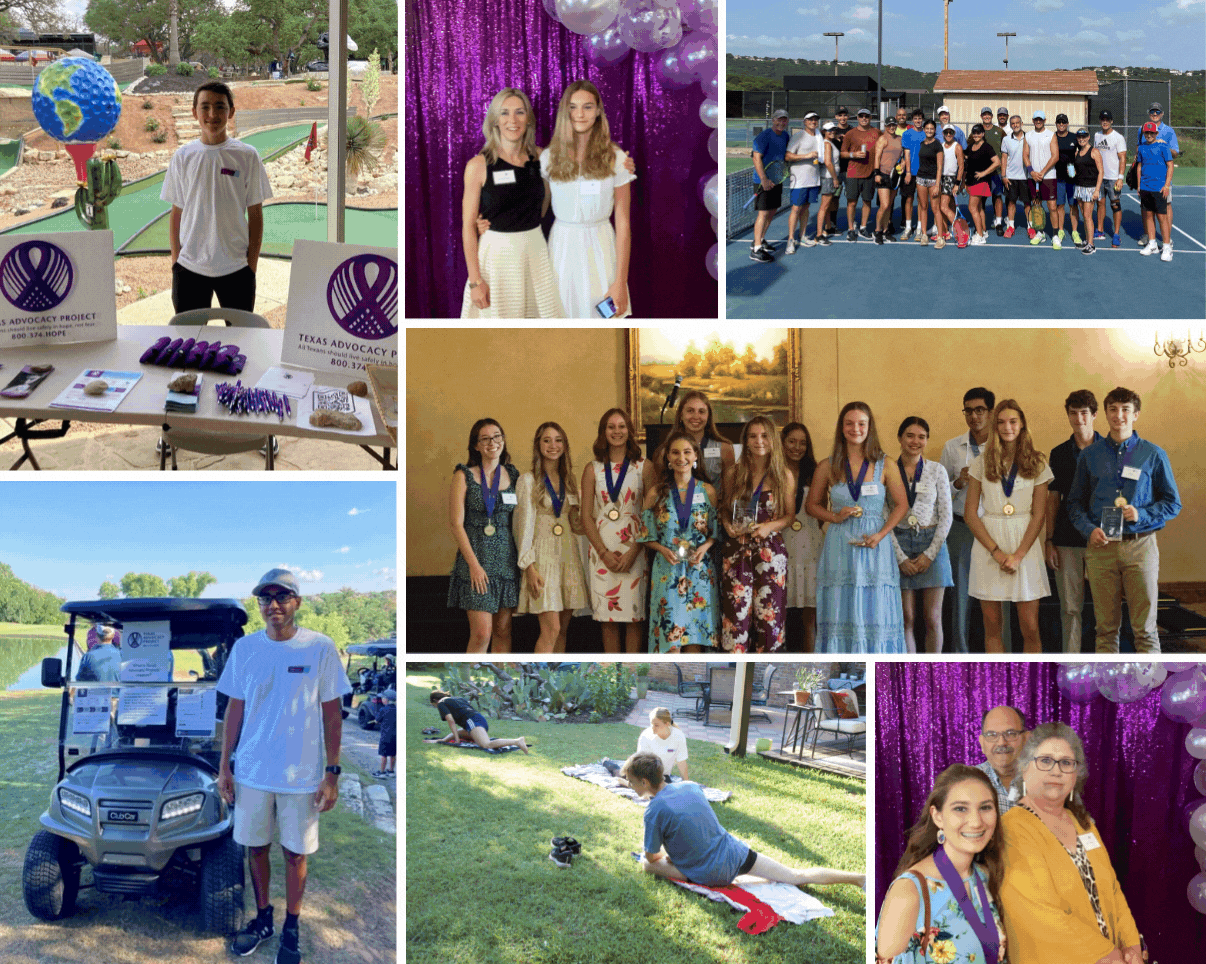 ---
TEEN HOPE AWARDS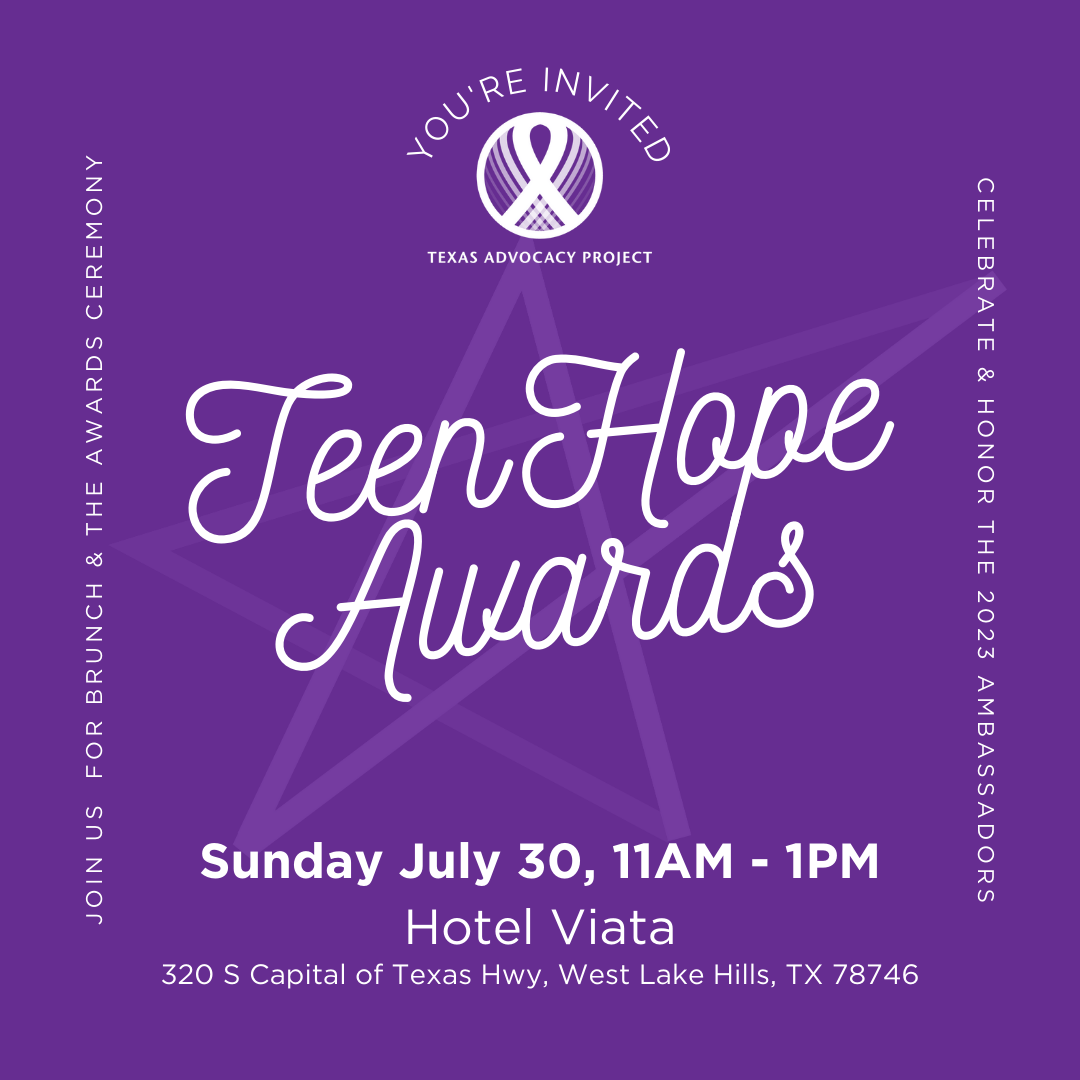 You're Invited! Join us for the 2023 Teen Hope Awards where we will celebrate the Ambassadors' accomplishments! Join us for brunch, the awards ceremony, and a glam photo booth. We will also be presenting the Team Cup Championship to the winning team! 
---
ABOUT
Texas Advocacy Project's Teen Ambassadors of Hope (TAoH) is a statewide leadership program designed to equip teens to influence positive change around healthy relationships and teen dating violence prevention.
Through continued training and support from TAP staff and outside leadership coaches, Teen Ambassadors gain valuable resources and tangible information on promoting safe and healthy relationships while raising awareness and funds in support of TAP's mission. 
ELIGIBILITY REQUIREMENTS
Texas residents aged 13 – 19

Passion for cultivating healthy relationships and preventing teen dating violence

Civic-minded, compassionate, motivated, and open to learning and growing

There are no term limits so as long as the Ambassador meets all other requirements and is in good standing, they may continue to serve for multiple years (we encourage it!)


 
AMBASSADOR BENEFITS
Gain expertise in healthy relationships, teen dating violence prevention, and TAP's services
Develop transferable leadership and business skills with industry leaders while learning how to advocate and raise awareness to support victims of power-based abuse

Network and build community with like-minded peers across Texas

Small group discussions with other Ambassadors from the same area in Texas

Gain lifelong support and mentorship opportunities with TAP Staff and Board of Directors

Stand out on college and job applications by earning service hours and receiving a letter of recommendation from Texas Advocacy Project's CEO, Heather Bellino
Compete for one of six awards presented at the Teen Hope Awards at the end of the program
Option to deepen learning and inform programming by applying to join the TAoH Leadership Council – a group of returning Ambassadors that make an even bigger impact in their peer group, school, and community and help plan the TAoH program (must have participated a year prior to be eligible)

Foundational Training Track for first-year Ambassadors (topics include the relationship spectrum through pop culture, conflict resolution, how to be an upstander, leadership, marketing and fundraising skills, and more) and Advanced Training Track for second-year Ambassadors (topics include leadership styles based on personality, policy, advocacy, and more)

Opportunity to attend TAP's biggest event of the year, Black & White Ball, attended by dignitaries, state leaders, survivors, and more
 
AMBASSADOR RESPONSIBILITIES
Attend TAoH Orientation at the Texas State Capitol in-person or virtually to gain a foundational knowledge of ways to cultivate healthy relationships and prevent teen dating violence
Build a business plan with the support of industry leaders, TAP Staff, and other Ambassadors to raise funds ($500 goal encouraged) and awareness for TAP's mission and services (past examples include dance recitals, restaurant profit-shares, social media campaigns, art shows, golf tournaments, t-shirt sales… the possibilities are endless!)
Contribute meaningfully to TAoH by actively participating in virtual trainings, discussion topics, and community-building events (examples include virtual educational sessions on topics such as attachment styles, conflict resolution, and personalized leadership, Team Cup challenges, movie watch parties, small group discussions, etc.)
 
PROGRAM AT-A-GLANCE
December 17, 2022 – January 31, 2023: TAoH Nomination Period
February 11, 2023: TAoH Orientation (Texas State Capitol, 1100 Congress Ave., Austin, TX 78701)
February 12, 2023: Fundraising Period Opens
TBD: Business Planning - Virtual Training
TBD: Dating Violence Prevention 2.0 - Virtual Training
July 12, 2023: Fundraising Deadline for Award Consideration
July 30, 2023: Teen Hope Awards (Hotel Viata --formerly Hotel Granduca Austin--, 320 S. Capital of Texas Hwy., West Lake Hills, TX 78746)
July 30, 2023: All Fundraising Closes
 
---
A LOOK BACK...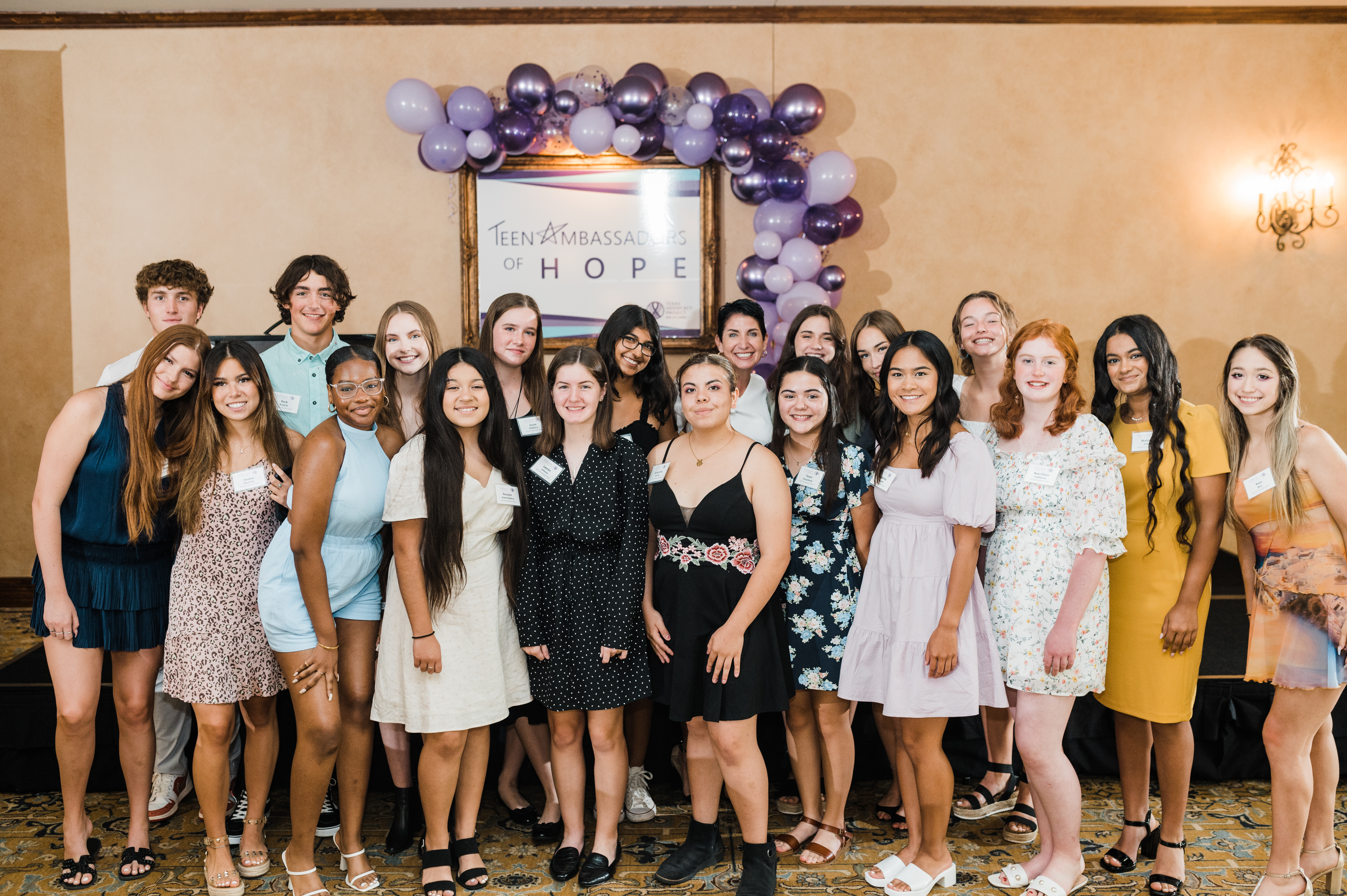 2022 Award Winners
Business Networker - Amya Williams
Fundraising - Blaire Woehl
Innovation - Ingrid Smith
Leadership - Beck Buskirk & Sonia Singh
Outreach - Samantha Arriola
Social Media - Angelina Nguyen
2021 Award Winners
Business Networker - Peyton DeMarco
Fundraising - RJ Ohls
Innovation - Meghna Ittycheria
Leadership - Finnley Willms
Outreach - Saksham Singh
Social Media - Anna Palmer
2020 Award Winners
Corporate Partnership - Bronwyn Bates
Fundraising - Mason Watters
Innovation - Melina Ruelas
Leadership - Amyia Lynch
Outreach - Jadan Lee Williams
Social Media - Finnley Willms
Questions?  Email [email protected] or text/call 737-610-6855