IN THIS ISSUE - November 2018
Texas Family Physician Article
Training & Outreach Spotlight 
Staff Spotlight 
Donor Recognition 
Kendra Gives Back - Dallas
Violence Against Women Act Expiration
Hope for the Holidays
---
Texas Family Physician Article
Intimate Partner Violence - A Hidden Epidemic
By Kelly Thorstad, MD, Heather Bellino, and Cynthia Y. Herrera, JD
We are honored to have an article published in the latest edition of Texas Family Physician, co-authored by Board Member Kelly Thorstad, MD, along with our Executive Director Heather Bellino & Staff Attorney Cynthia Herrera, JD.   The article aims to provide resources for physicians to help patients they suspect could be in violent relationships.
---
Training & Outreach Spotlight
As Texas Advocacy Project continues to look for new opportunities to meet survivors where they are, we have begun providing training and outreach to medical professionals throughout Central Texas.  Legal Director Bronwyn Blake and Staff Attorney Cynthia Herrera recently had the privilege of presenting to a group of nurses from Texas Family Connects. These nurses provide home visits to families with new babies and connect them to community resources.  Bronwyn and Cynthia had the opportunity to equip this group with the knowledge they need to identify signs of abuse and to develop safety plans when needed. The response from this session has been invaluable and we look forward to strengthening our relationship with Texas Family Connects and other medical providers. If you or your agency have training needs or events we can assist with, please email training@texasadvocacyproject.org.
---
Staff Spotlight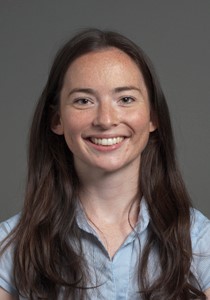 Interview with New Employee
Adrian Connolly, Staff Attorney
1.  What initially brought you to Texas Advocacy Project? 
My fiancé and I moved to Texas in August for his job. Prior to working at TAP I was working at a non-profit in Berkeley, California representing homeless individuals with disabilities. I wanted to continue to serve underrepresented populations and those who cannot afford attorneys.
 
2.  What's your favorite thing so far about working at Texas Advocacy Project?
I have enjoyed getting to know the other employees and getting their perspectives on how to effectively work with domestic violence survivors.
 
3.  What do you most like to do to unwind? 
I like to watch reality TV, specifically the Real Housewives of Beverly Hills.
 
4.  Where is the one restaurant you are dying to try?  Franklin's BBQ.
---
Donor Recognition​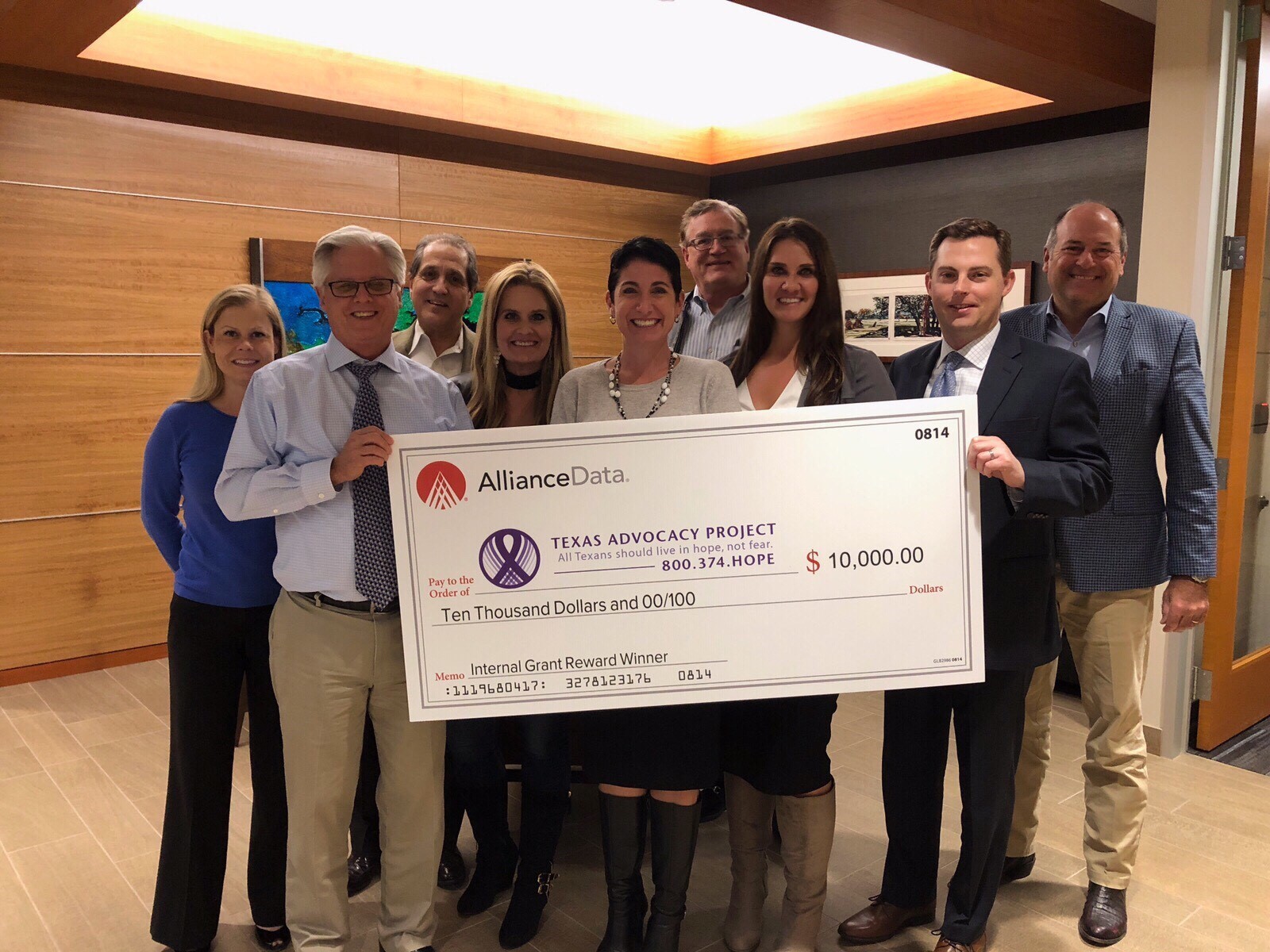 Thank you Alliance Data & Epsilon for recognizing Texas Advocacy Project as one of the organizations working to make communities better and your generous gift of $10,000! We are so grateful to Board Member Jessica Vogel, for nominating us and for coordinating a toiletry collection to put together personal care packages for women and children currently residing in shelters. 
---
Event Photos: Kendra Gives Back - Dallas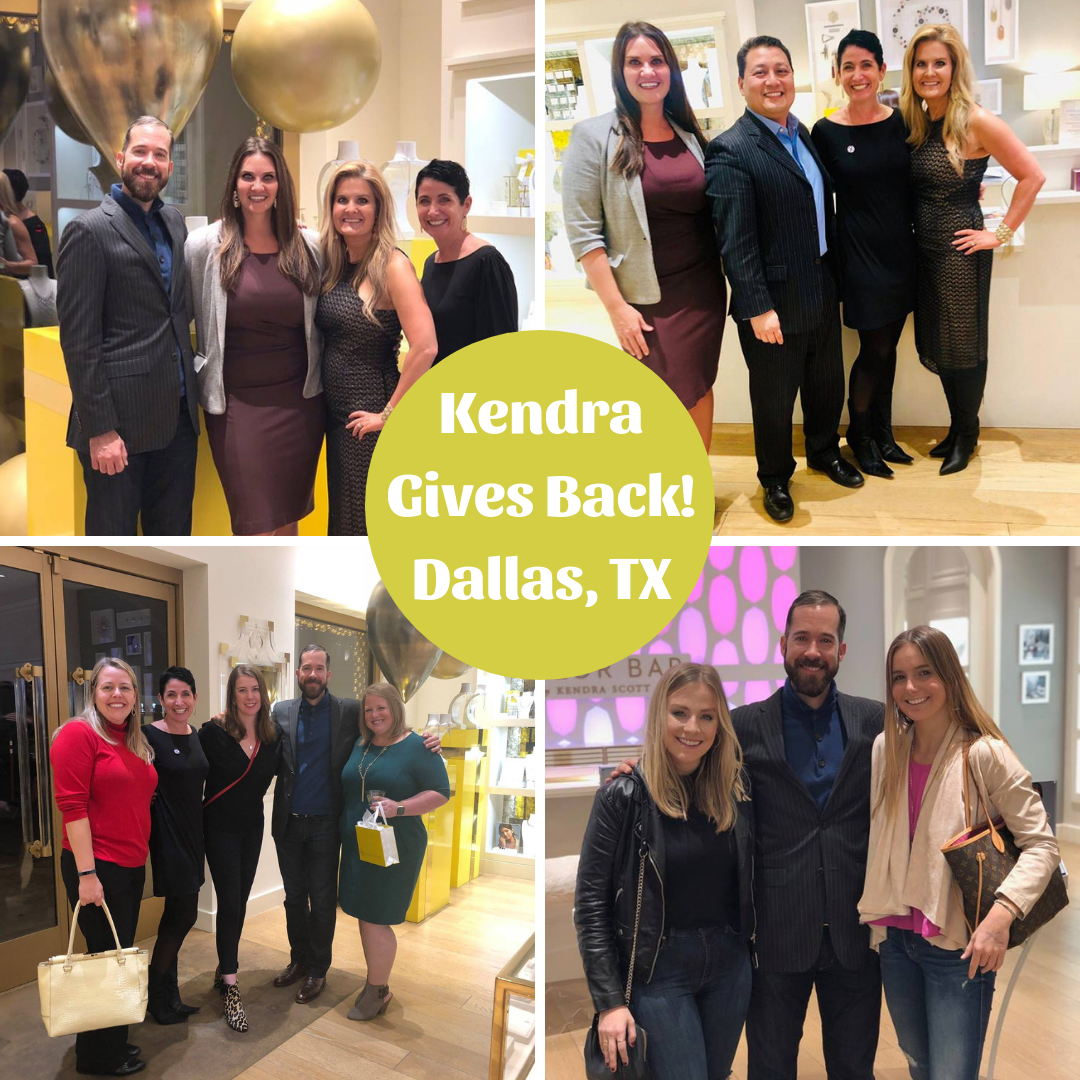 ---
Hope for the Holidays

Just a friendly reminder that our Hope for the Holidays gift drive ends on Monday December 3rd! Help make five of our client families' Christmas wishes come true by shopping from one of their personal wish lists, making an online donation or contacting training@texasadvocacyproject.org to arrange a drop off. All gifts must be received by December 3rd.
---
Urgent Call to Action
The Violence Against Women Act is set to expire Dec. 7th, 2018.  VAWA protects the rights of survivors and provides critical funding. Call your representatives and urge them to reauthorize HR 6545 today. #VAWA4all #VAWA18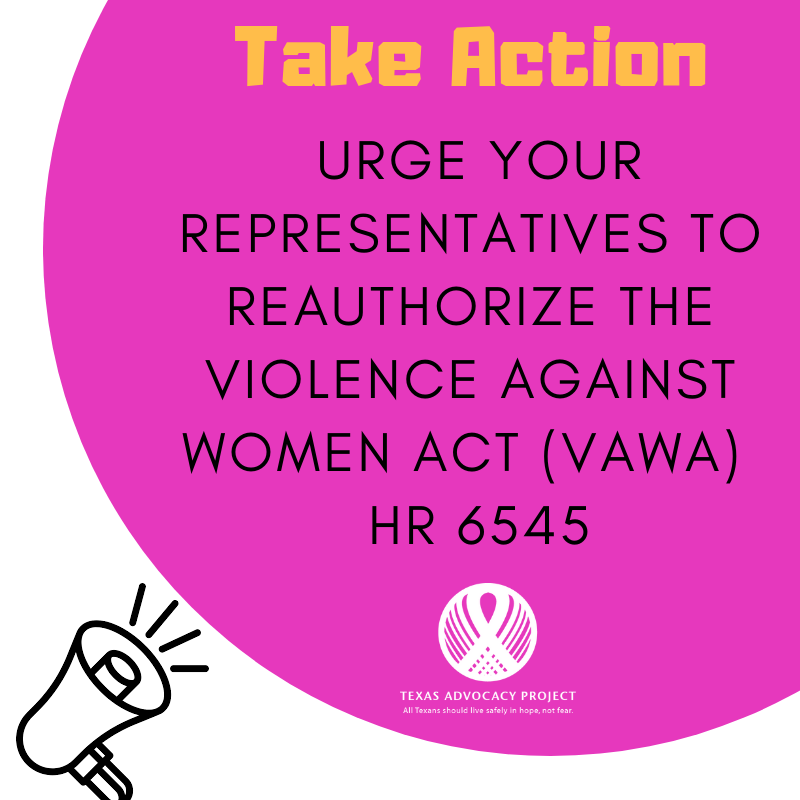 ---