IN THIS ISSUE - September 2019
---
​Black & White Ball Chair
Jeannette Spinelli We are honored to announce that the 2019 Event Chair for our signature fundraising event, the Black & White Ball, is Jeannette Spinelli. Jeannette has been connected to Texas Advocacy Project since first attending the Ball in 2016. Over the last three years, her passion for our mission has grown -as has her involvement.
Jeannette shared, "It has always been my belief that it is each individual's responsibility to aid others when they are vulnerable. That can come in many forms and through many organizations, with Texas Advocacy Project standing out as a passionate advocate for those suffering from domestic abuse, dating violence and stalking. When my sweet friend Alison Watters introduced me to this dynamic group of people coming together to make such substantial progress for victims, I researched their mission and I knew it was a place I trusted and could contribute."
Jeannette's benevolence extends far beyond Texas. She devotes herself to educational fundraising and humanitarian efforts in Third World countries focusing on procurement of micro loans in Guatemala, Somalia and Sri Lanka. Over the past 7 years, Jeannette has sponsored 162 children via school scholarships, clothing and familial support. Jeannette also runs the wildly successful Spinelli Residential Group at KW Austin Portfolio Real Estate, based in Austin.
In addition to being very passionate about fulfilling her client's needs, and helping those in need, Jeannette is a lover of contemporary art, photography, her family, and traveling anywhere off the beaten path.
Join community leaders like Jeannette at the 13th annual Black & White Ball presented by Accenture. The black-tie event is slated for Saturday, October 26th at 7pm at the JW Marriott Austin.
Black & White Ball Tickets & Sponsorships
---
Advocate Spotlight
Michelle Robinson, Wise Hope Shelter & Crisis Center Advocate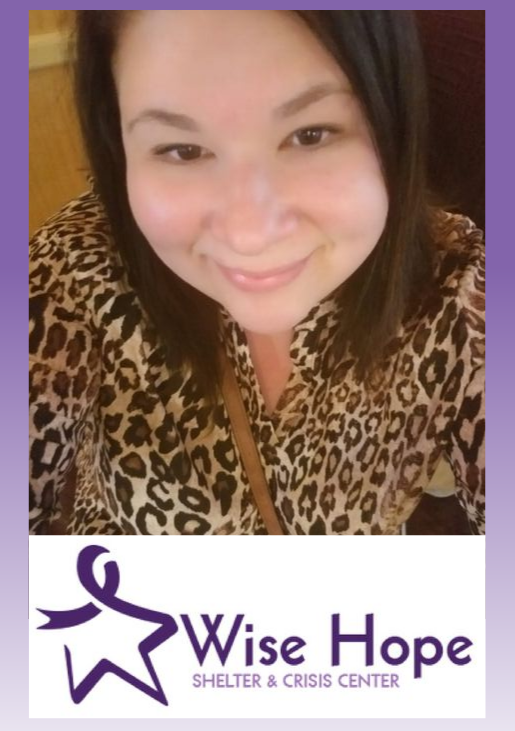 What drives you to do the work you do as an advocate?
My drive truly comes from the clients! I want to watch their growth and be by their side.  I let them know that I am there if they need anything and I want them to realize that they each have qualities that need to be explored. It helps immensely to be able to rely on other organizations that are driven to support survivors during difficult times. My approach with each client is different, but at the end we are all working towards the same goal which is SUPPORT for the client, our co- workers, and our communities. I am just one piece of a movement.
Can you tell us about your agency's history and experiences with TAP?
I appreciate the patience TAP brings to the table, their willingness to explain each step to the client, and their care.  It makes my heart happy when I work with others whose passion to help others is visible and clear –  this has truly been my experience with TAP. That right there keeps me motivated to serve others. I have worked closely with Keri and Cheremma, two of the attorneys at TAP, and they are amazing! They are thorough with the client, honest, patient and dedicated without a doubt! I admire them and appreciate their knowledge! You all rock!
Tell us about your agency's mission and the services Wise Hope provides to survivors in your community.
I belong to an awesome organization that is truly dedicated to giving survivors of Domestic Violence and Sexual Assault hope for their current situation and future growth. Wise Hope Crisis Center assists clients with crisis intervention, counseling, emergency shelter, connections to medical, legal and many other resources (depending on the clients' need). We also have a resale store that helps clients that are currently at our shelter and those that are reestablishing their lives. The public is also welcome to come and purchase items. Proceeds help us purchase food for the shelter and our outreach offices. Wise Hope Crisis Center currently has an outreach office serving the Jack, Wise, and Montague Counties. The culture that has been created by our executive director and management is very positive and they truly believe in our abilities to serve our community. My co-workers are just as awesome!
Tell us about your personal journey in becoming an advocate. 
Being an advocate has helped me understand that social service is my true calling and I'm proud to say I am currently working on my master's degree in social work. I started my career as a medical assistant and also worked in hospital administration. I then enrolled in college and earned a bachelor's degree in psychology, with the goal of  becoming a counselor. I explored behavioral therapy and worked with children diagnosed with autism and other disabilities, which was extremely rewarding. Then, I started working at the Wise Hope Crisis Center shelter, and moved to the outreach office as a bilingual advocate, so here I am! In the past I would go into job interviews and they would say, "Wow, so many different jobs!" However, when I look back at my career track, I see that I was always helping others, which is what I loved. I'm truly blessed that my parents worked hard and helped me grow as a bilingual speaker, a skill I am very proud of.
We know being an advocate isn't an easy or stress free job! What is something you do for "self-care"?
There is something about being outdoors by the water that is so relaxing, so I try to enjoy that when I can. My list of favorite activities includes:  cooking new recipes or turning old ones into healthier versions, spending time with my son and daughter (both seniors), a good movie or book, bike riding, loving on my dog, laughing with my mom, exploring new experiences, photography, and spending time with family. 
---

Last week, Survivor Services and Training Director Amanda Elkanick Oder, had the opportunity to partner with Kim Farbo from Texas Association Against Sexual Assault to host a day of training for the Lower Rio Grande Valley Development Council. They co-presented on the topics of, Intimate Partner Violence and Digital Abuse, Stalking and Intimate Partner Violence, Advocacy for Survivors, and Safety Planning.
This training provided the latest information about stalking and related crimes, legal protections and resources for survivors, as well as the laws and remedies available to protect survivors and discussed practices for safety planning around technology. The attendees were also able to focus on the complexity of the systems that survivors of family and sexual violence encounter when they seek assistance, as well as the legal options and remedies available through the various systems. Overall it was an empowering and impactful day of teaching and the positive feedback from this training has been invaluable. 
The Project offers education and training like this year-round. Please join us for one of our upcoming webinar trainings or if your organization has a training need or event you'd like us to be involved in, clink the link below. 
9/26 Intimate Partner Violence & Digital Abuse  
10/3 Economic Advocacy
10/10 Trauma Informed and Empowerment Based Practices with Survivors of IPV 
11/14 Understanding Protective Orders in Texas 
12/12 Coercion and Control: A study of the social and legal implications of #MeToo, Dirty John, and suicide-by-text. 

​
upcoming webinars & TrainingsEmail for training information
---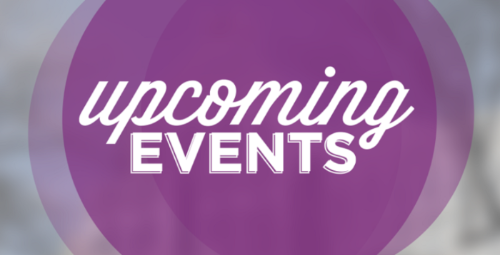 2019
Black & White Ball at JW Marriott Austin  |  Sat, October 26th  JOIN US
2020
Teen Ambassadors of Hope Nominations Opens  |  Feb 1th 
Handbags for Hope Launches  |  Feb 9th 
Kentucky Derby Watch Party  |  May 2nd 
Berry Creek Open at Berry Creek Tennis Club  |  Fri, Aug 7th - Sun, Aug 9th 
---