Client Story
Agency Services & Teen Outreach PSAs
Training Spotlight
Staff Spotlight
ICYMI - Moody Foundation
---

In 2017, *Aster gave birth to a healthy baby boy, but suffered some complications from childbirth. Instead of helping her recover, Aster's husband raped her only three weeks after she had given birth. Over the coming months, her husband went on to repeatedly sexually assault Aster while she was sleeping.
 
Aster fled her abuser in 2020 and came to the Texas Advocacy Project for help with a Protective Order. TAP applied for a Family Violence Protective Order, and in the alternative, a Sexual Assault Protective Order (SAPO). At the contested final hearing, the Judge refused to grant a Protective Order, because she did not think that family violence was likely to occur again.
 
However, the Texas Advocacy Project attorneys persisted and asked the Judge to make a decision on the Sexual Assault Protective Order. The Judge thought that she needed to find family violence was likely to occur again for a Sexual Assault Protective Order, too, but the TAP attorneys were able to point the Judge to the correct standard for granting a SAPO. The Judge reversed her own ruling and granted Aster a lifetime Protective Order. Aster is looking forward to being free from her abuser for the rest of her life.
*Names and details have been changed to protect client privacy.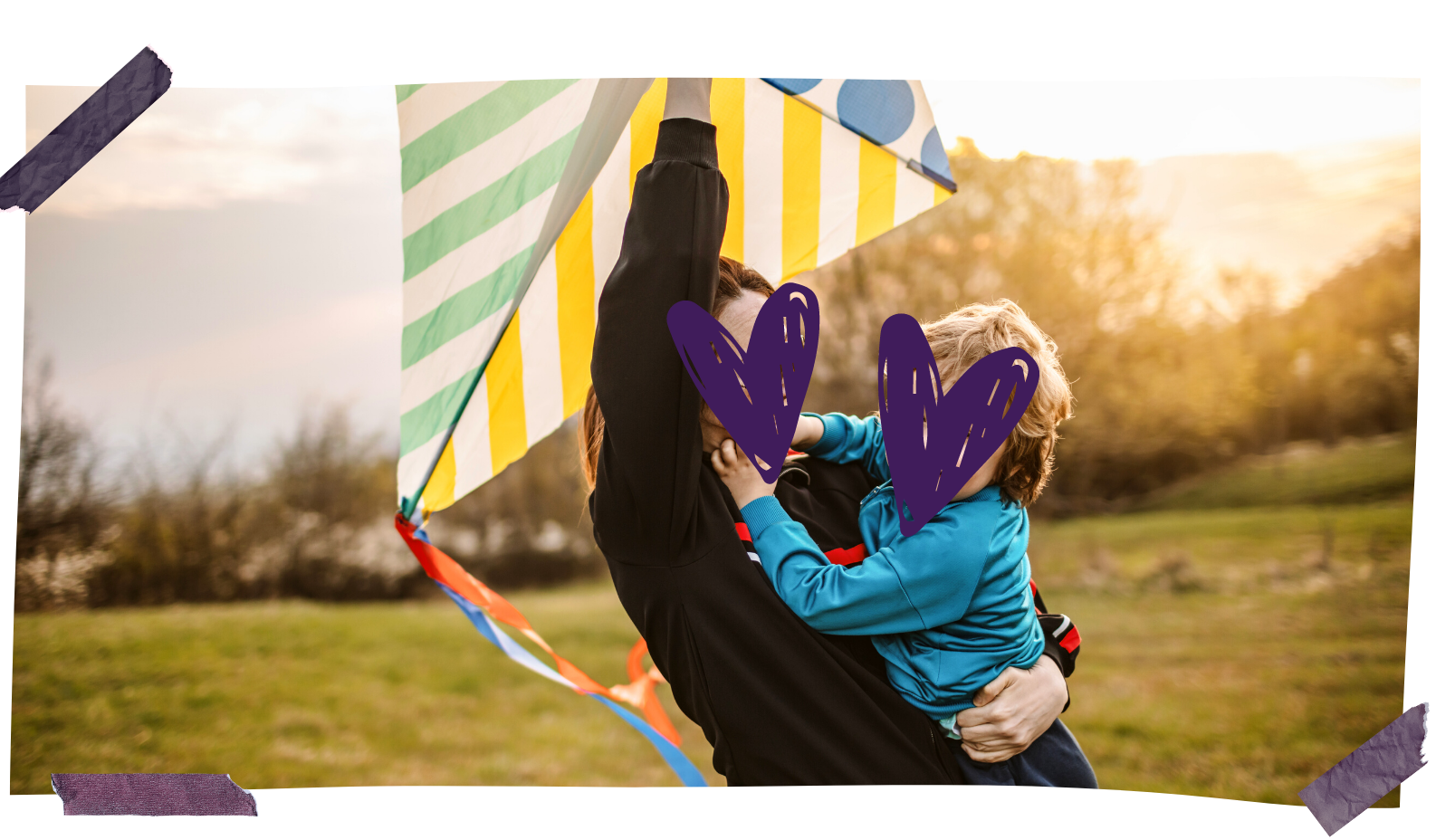 ---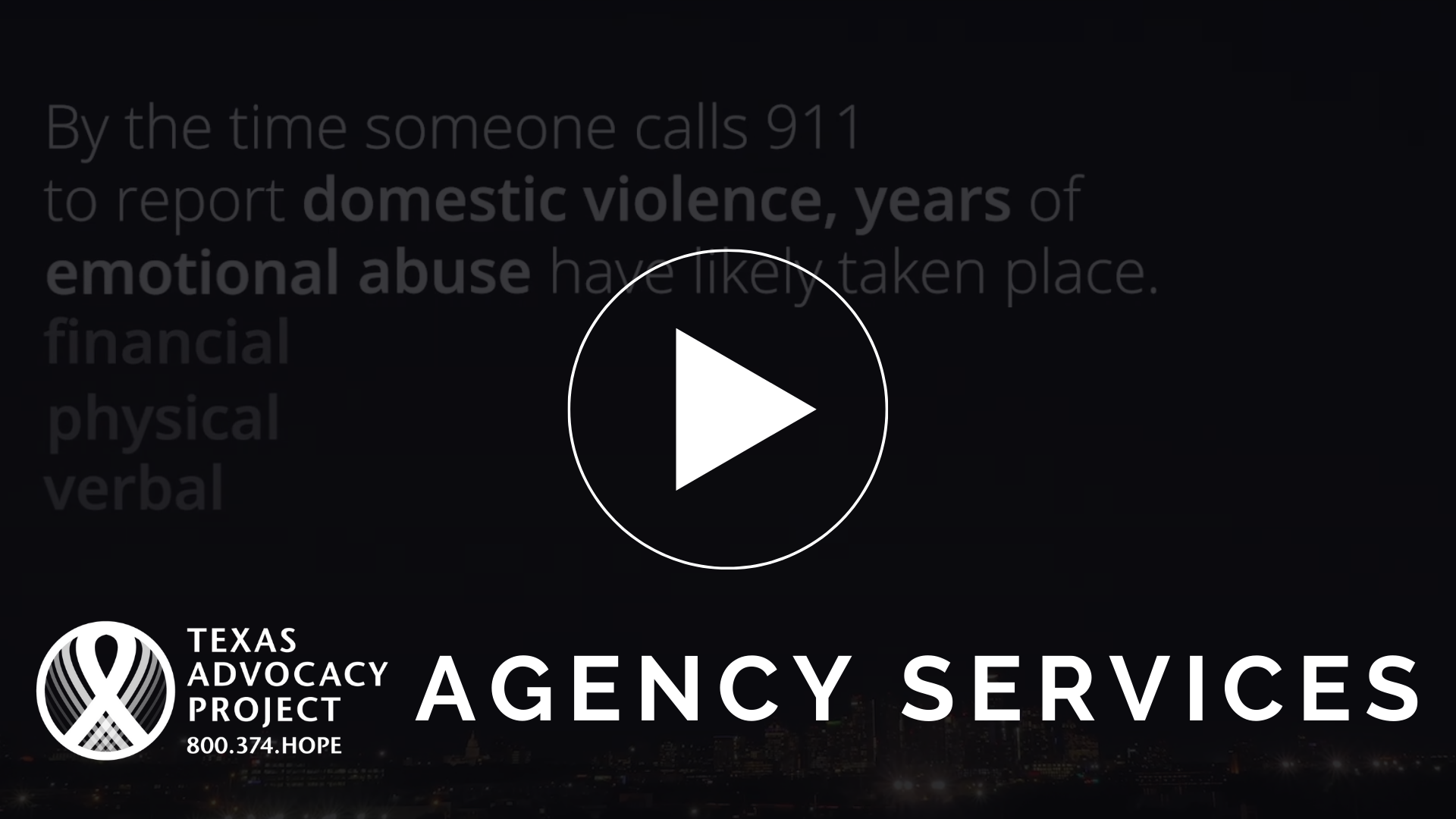 Watch Texas Advocacy Project's recently launched PSA videos! 
 
The Agency Services PSA (above) highlights TAP's important work surrounding domestic, child and dating abuse, sexual assault, and stalking, including resources on how and where survivors can ask for help if they are in an abusive situation.
The Teen Outreach PSA (below) focuses on the prevalence of teen dating violence, how to spot the warning signs, and how teens can learn more about healthy relationships.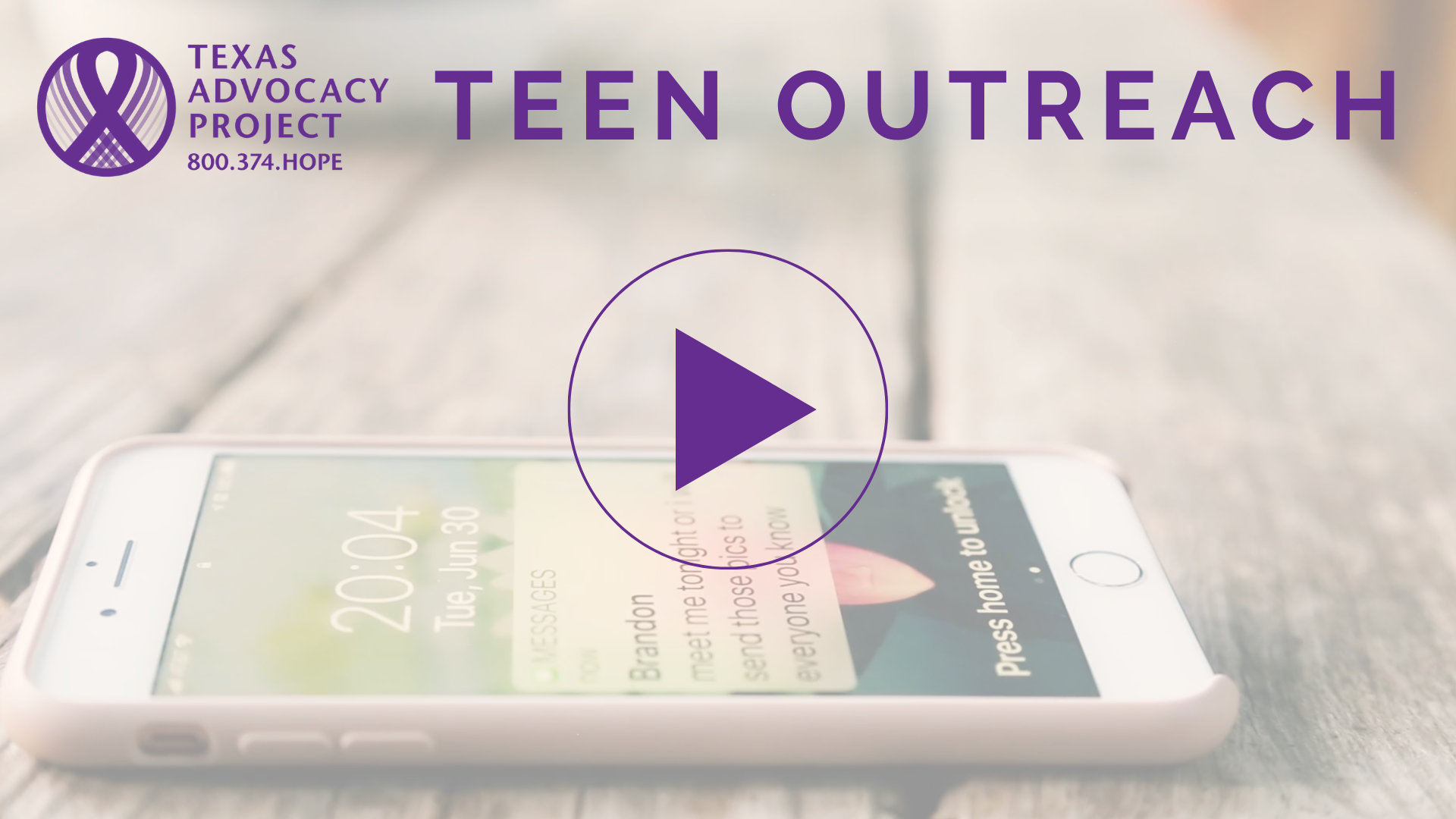 ---
October is Domestic Violence Awareness Month, and this year we have decided to take it back to the basics. Basic human needs, that is!
We have been inspired by the Maslow's Hierarchy of Needs to think through every aspect of how we serve survivors holistically. This model is based on a theory that humans have a set of needs, some of which must be met before they are able to turn their attention towards others.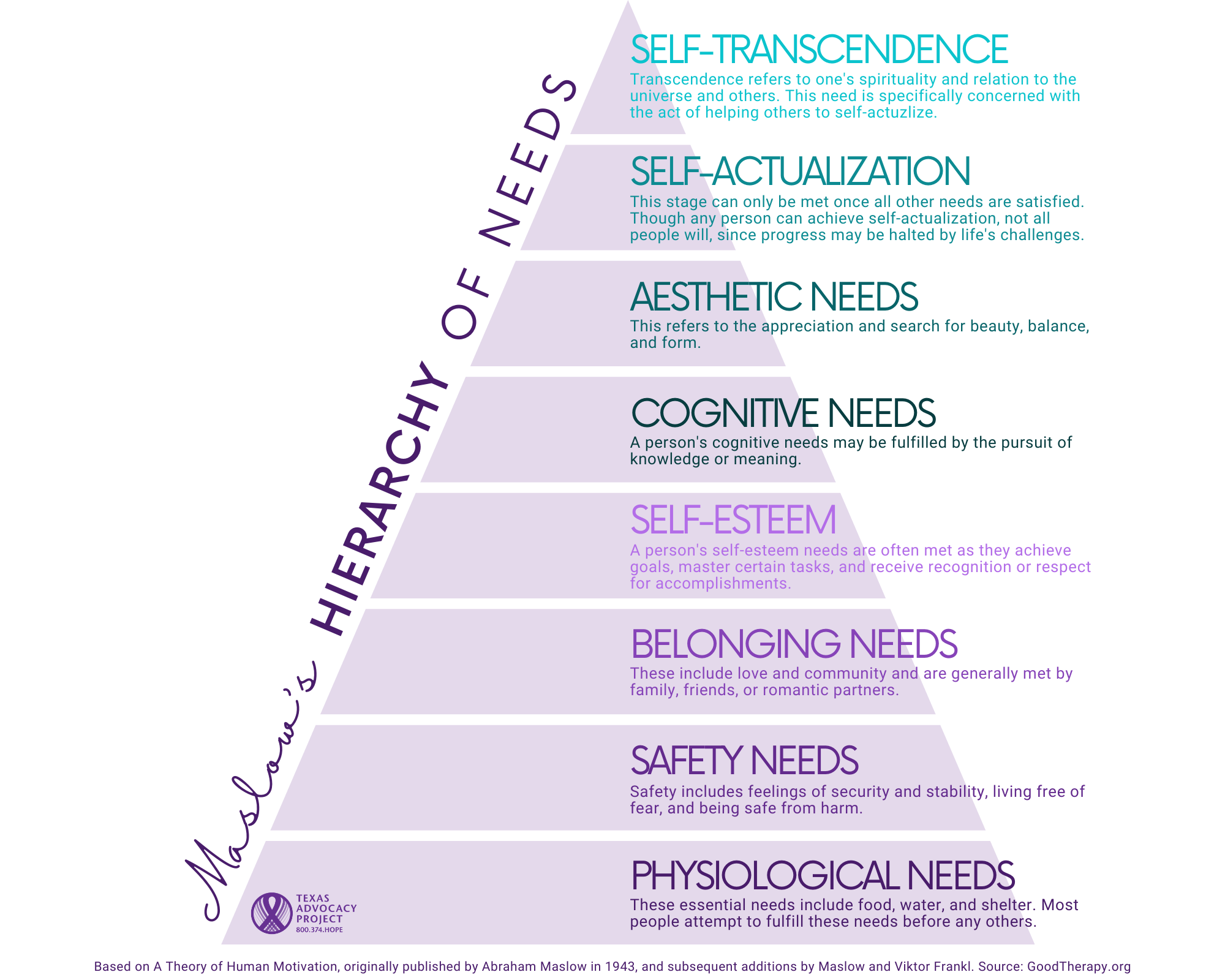 Beginning at the bottom of the pyramid, the most basic and foundational are physiological needs. These are absolutely essential to human life, like food, water, and shelter. Some physiological needs are more specific such as the need for special medications or parents needing diapers and baby formula for their child. Our work with survivors can help cover these basic physiological needs as well as unique ones, like lease termination, benefits to help with food and utilities, and emergency shelter.
 
The next piece we ensure a survivor has is the second level of the hierarchy: safety. Safety can include everything from a padlock on a door, to the feeling of being free from fear in one's environment. Our safety work with survivors includes danger assessments, safety planning, and legal remedies like protective orders, child custody, and divorces.
 
As you take one more step up the pyramid, you will find belonging. Belonging needs are love and community support. They can include support from a family, church, or other groups. Belonging needs can be met by romantic partners or friends too. Any other humans that make someone feel cozy and connected will contribute to one's basic need of belonging. When we support our survivors in this area, we ensure they reach out to trusted family and friends for help when they need it. Our survivors also feel a sense of connectedness and belonging when they are able to speak with one of our Staff Attorneys or Survivor Services Specialists and their life story is acknowledged and believed.
 
The last need we'll cover is self-esteem (although there are more steps on the pyramid). We achieve self-esteem when we make and accomplish goals, develop skills, and receive recognition for our hard work. Our survivors feel a sense of self-esteem when they are given the tools to make empowered decisions about their futures. Whether our survivors decide to go back to school, move to a safer place, become financially independent, or leave their abuser, we are able to walk with them through these goals to further self-esteem. 
watch our safety tip tuesday series
---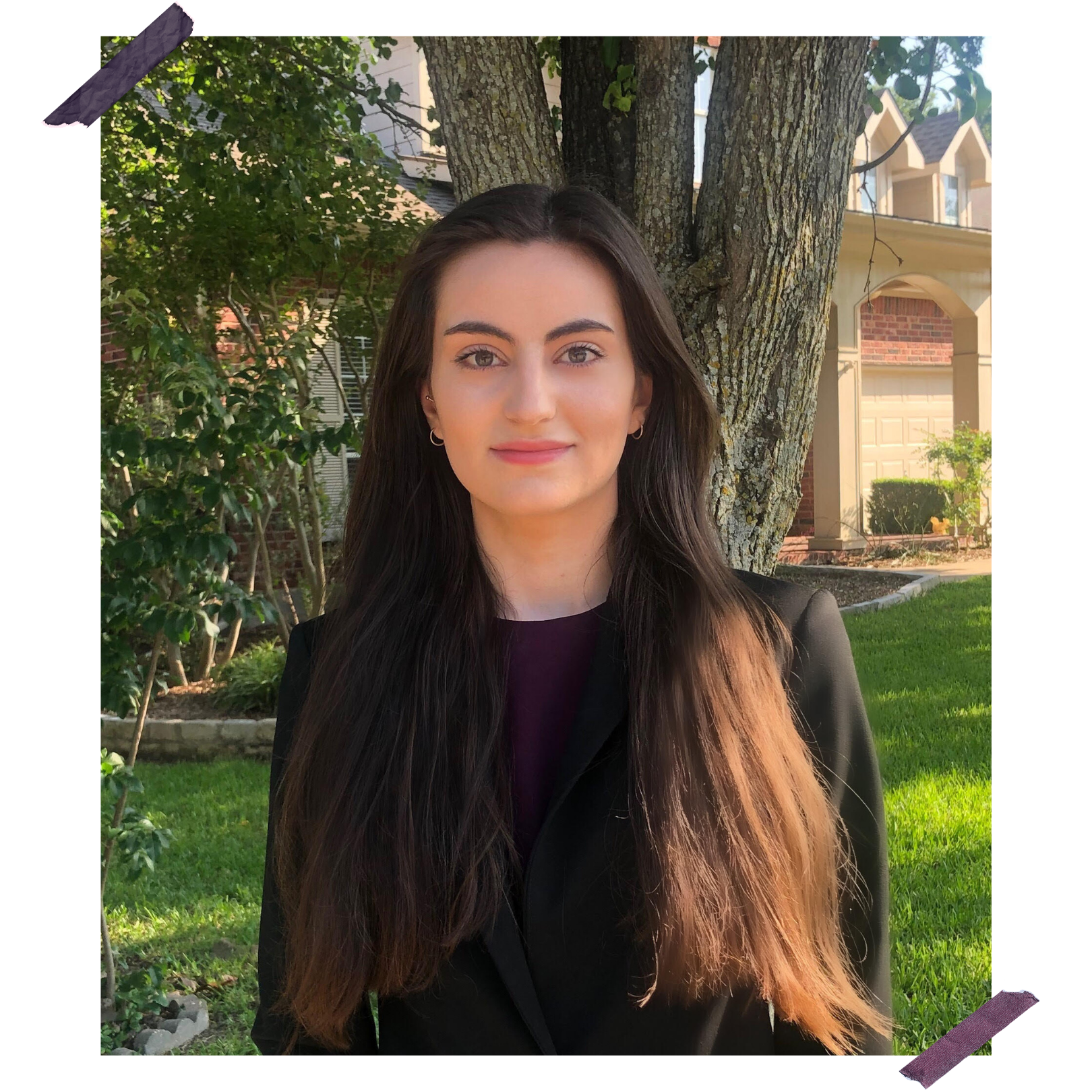 What initially brought you to Texas Advocacy Project?
As a student in the Domestic Violence Clinic at UT, I knew I wanted to continue working with survivors of domestic violence after graduation. The Texas Advocacy Project and the Mike A. Myers Fellowship made it possible. This Fellowship is generously funded by an alumnus for graduates to work with a nonprofit providing legal services to survivors of domestic violence and sexual assault.  With the support of TAP and the Mike Myers Fellowship, I have been focusing on issues of service of process related to international child abductions.
 
What's your favorite thing so far about working at TAP?
It's such a dynamic environment! Not only am I lucky enough to work with great people, I enjoy helping survivors with their legal issues so they can regain that power in their lives. No two days or stories are the same, but this work always feels like you're moving forward.
 
What's something you have learned about TAP that you didn't know before joining the team?
I never realized how expansive TAP's services are! From the Legal Line to Assisted Pro Se to Direct Representation, TAP has so many different avenues to both help survivors and empower survivors to represent themselves.
 
What do you most like to do to unwind?
I'll go out with friends and family, garden, or read anything that's not related to the law.
 
What is your favorite dish or restaurant?
Kabob! My family's tradition is to make it every Sunday, so there's always good memories associated with it.
Roya Atashi is the 2nd recipient of the UT Austin Mike A. Myers Fellowship in Public Interest Law. The 2019 and inaugural recipient, Becky Walker, is now a permanent Staff Attorney at Texas Advocacy Project. 
---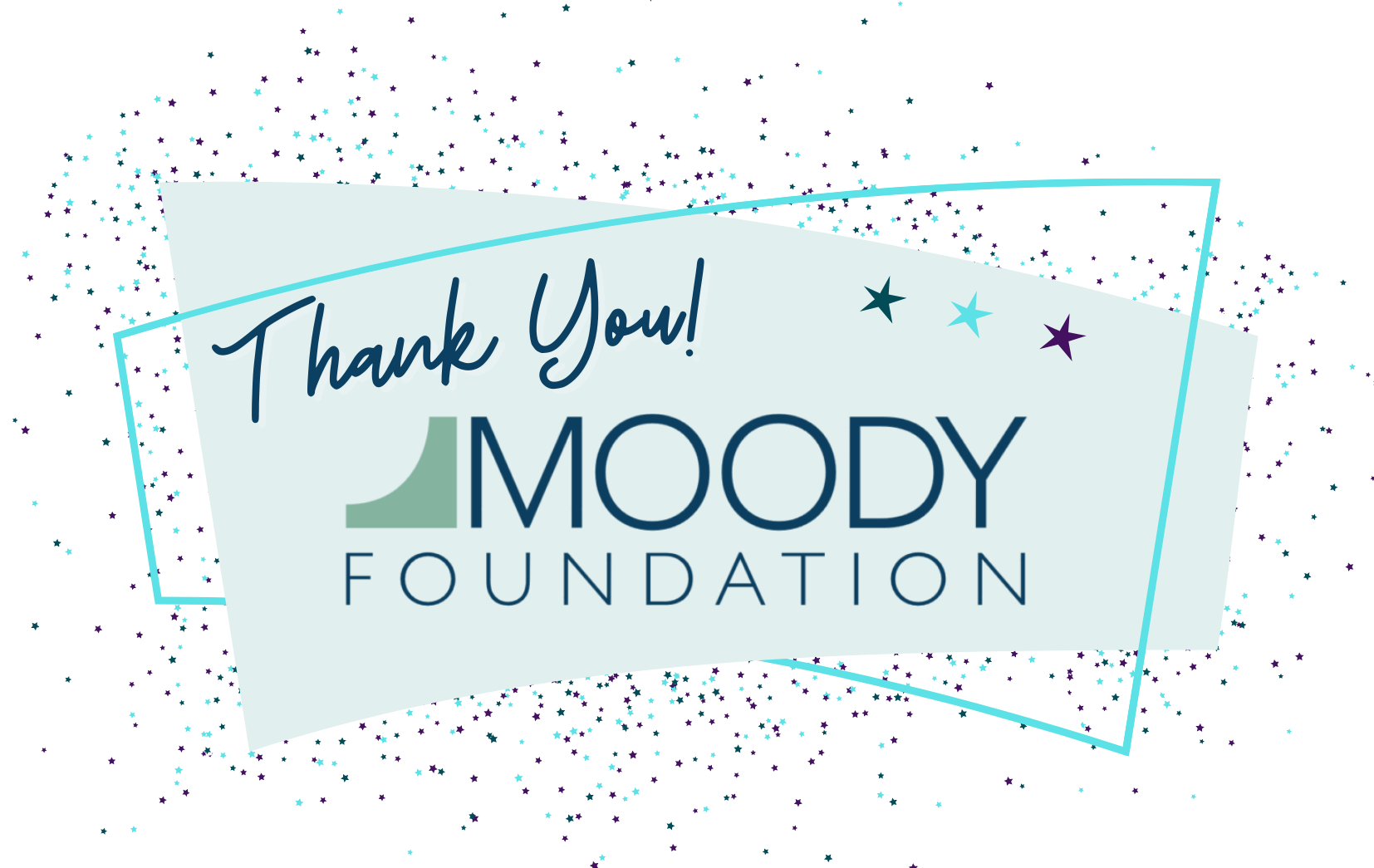 This past month the Moody Foundation awarded $25,000 to match funds raised by the 2020 Teen Ambassadors of Hope program! Due to Covid-19 and shelter-in-place mandates, the teens had to make dramatic shifts and adapt their fundraising plans accordingly. With this generous funding in such a critical year, we are thrilled that the effort made by these teen leaders will be doubled! 
FOLLOW US ON SOCIAL MEDIA TO STAY UP TO DATE WITH EVERYTHIG HAPPENING AT TAP!