IN THIS ISSUE - October 2018
Domestic Violence Awareness Month - Purple Purse Campaign
Advocate Spotlight - The Family Peace Project, Inc.
Kendra Gives Back Party, Dallas, TX
Event Photos - Black & White Ball 2018
Save the Date - Black & White Ball 2019
---
Allstate Purple Purse Campaign -
2 Days Left!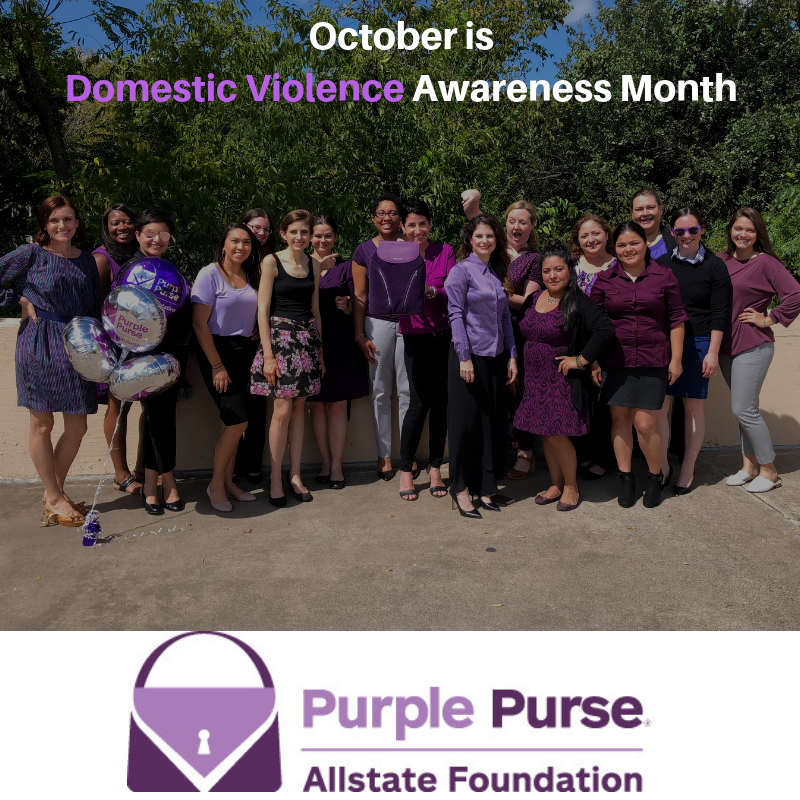 For the month of October, in honor of Domestic Violence Awareness Month, the #PurplePurseChallenge is underway and Purple Purse is giving away $795,000 to organizations like ours. 
Since 2005, Allstate Foundation Purple Purse has been committed to raising awareness for domestic violence and financial abuse (where abusers limit or prevent access to financial resources, like bank accounts and job opportunities). The Campaign is called Purple Purse because the purse represents the center of a woman's financial domain, and purple is the national color for domestic violence awareness.
Please consider donating whatever you can to help survivors and we could win the grand prize!  The campaign ends on October 31, 2018 at 1 pm.  Donate at: www.texasadvocacyproject.org/purplepurse.
---
Advocate Spotlight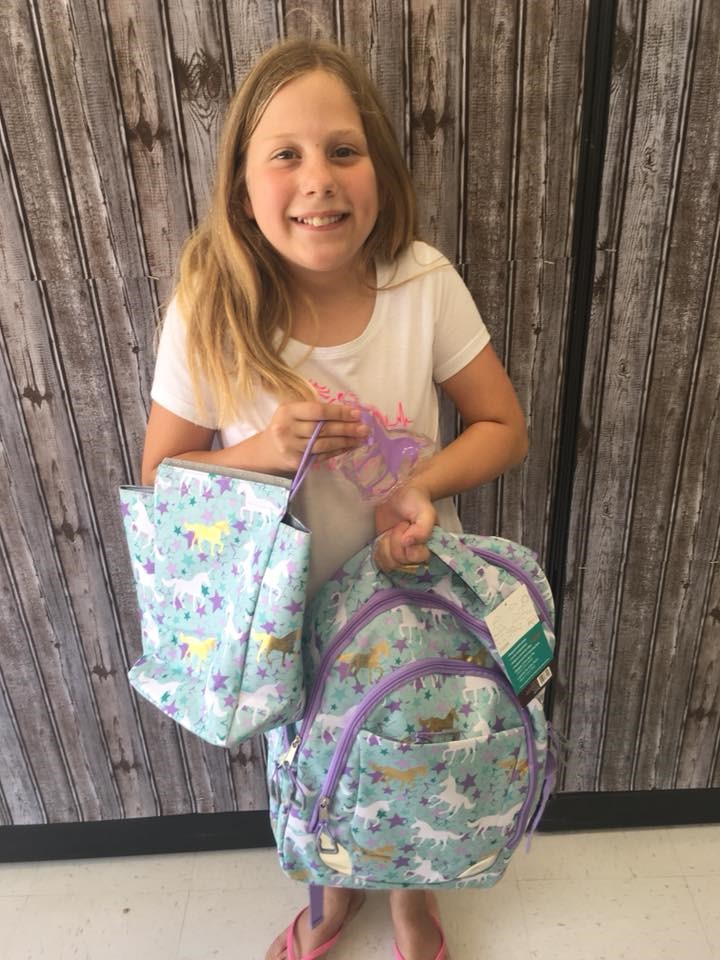 The Family Peace Project, Inc.
Interview with Amber Cookston, Victim Advocate
1) Describe your agency's mission and the services The Family Peace Project provides to survivors in your community.
The Family Peace Project, Inc., a 501(c) 3 non-profit organization, works to protect, educate, assist, care and empower victims of Domestic Violence and Sexual Assault in Henderson, Kaufman & Van Zandt Counties in Texas - relying solely on donations from individuals, businesses, churches, grants and private foundations.  This allows the Family Peace Project to offer a faith-based program for healing and moving forward in recovery. The Family Peace Project was founded by a group of concerned citizens who recognized the need for a shelter to help victims locally. 
 
2) Can you tell us about your agency's history with Texas Advocacy Project and how it got involved with Backpacks for Hope?
The Family Peace Project was lucky enough to be able to receive over 50 purses through the Texas Advocacy Project's Handbags for Hope Initiative.  All our mothers were able to receive a designer handbag for Mother's Day from their children thanks to the Texas Advocacy Project.  We received an email asking if we would like to participate in the Backpacks for Hope and we were ecstatic to be able to participate in this program for our school age clients.
 
3) What is it like when the backpacks are distributed to the kids? 
Opening the boxes of backpacks that arrived from the Texas Advocacy Project for our clients was an awesome experience but handing the backpacks full of school supplies out was truly amazing. The look of relief and gratitude on the mother's faces and the excitement from the children was very humbling and exciting.
 
4) What keeps you motivated to do the work you do?
I work as an advocate because I truly love helping people and as being a survivor of Domestic Violence, I empathize with our victims as I walk with them down the road to becoming a strong- willed survivor.  I have overcome many trails and tribulations with the help of strong advocates in my own life and now that I am able to be an advocate, I can truly be the servant that God has called me to be.
---
Kendra Gives Back - Dallas, TX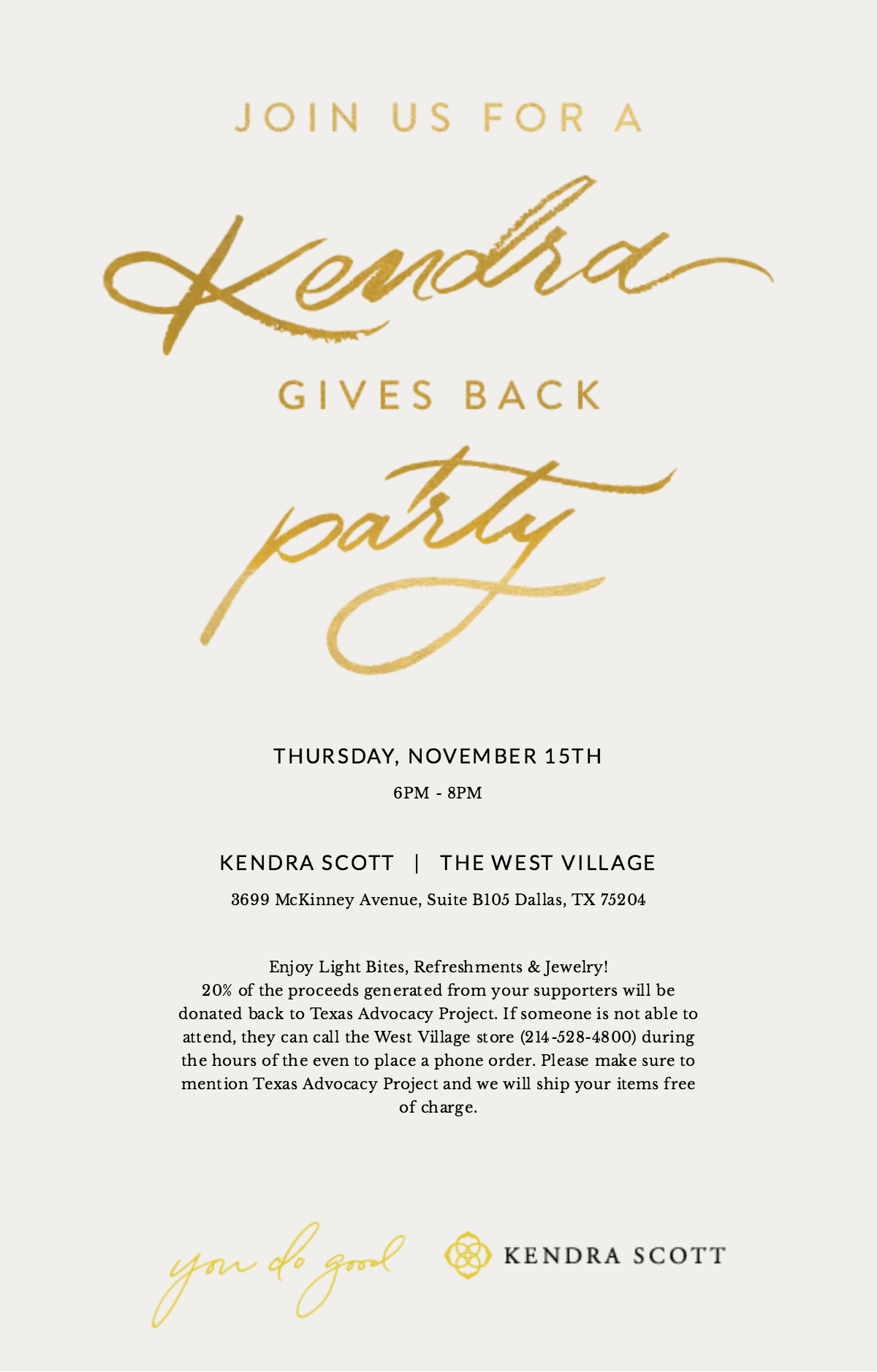 ---
Event Photos - Black & White Ball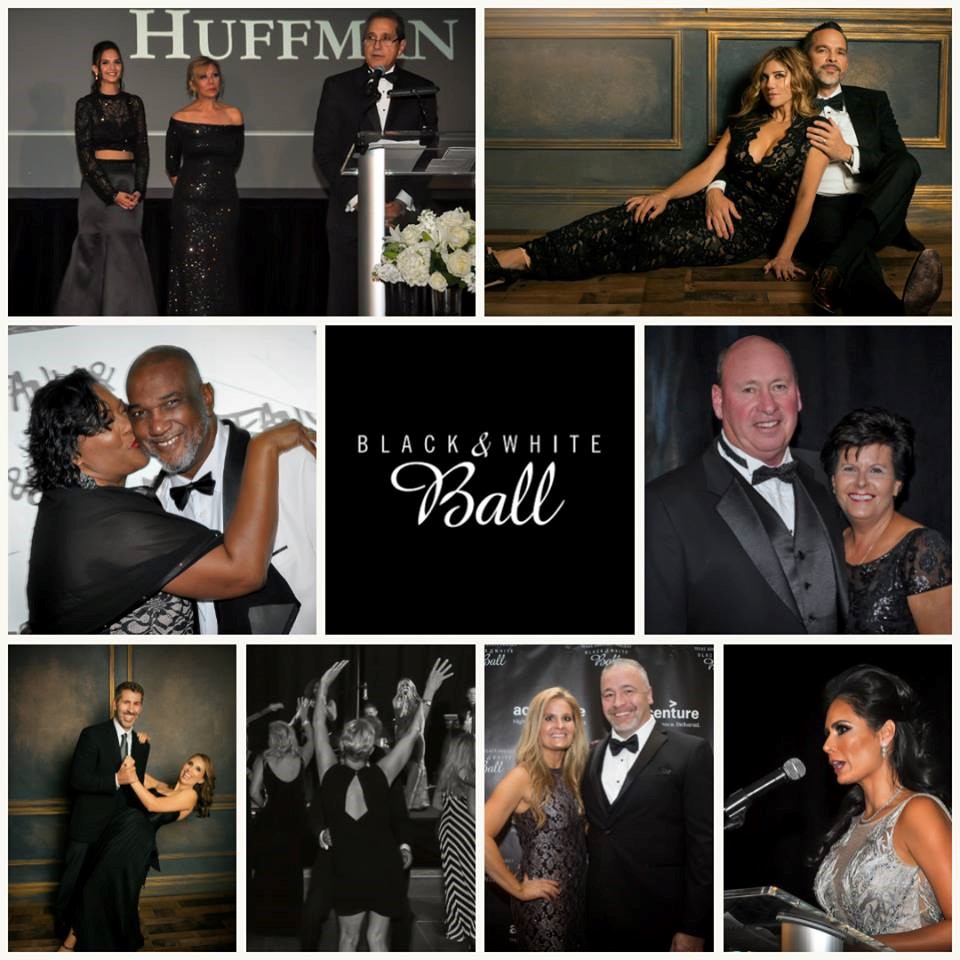 ---
Save the Date!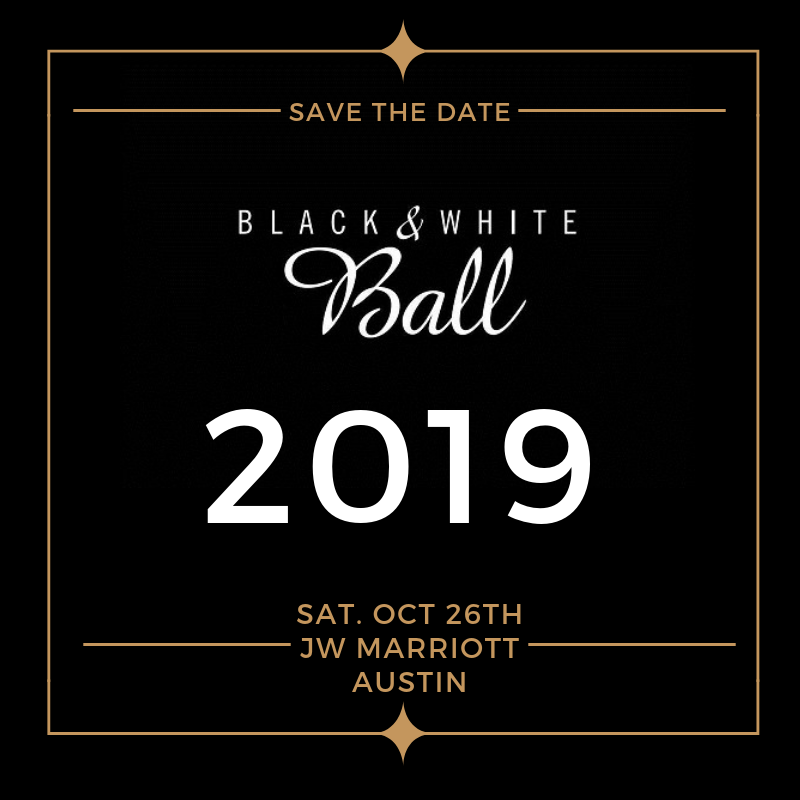 ---