IN THIS ISSUE - November 2017
#GivingTuesday/Year-End Campaign

2017 Black & White Ball presented by Accenture

Hope for the Holidays

Training Spotlight

Volunteer Call & Spotlight
---
Year-End Campaign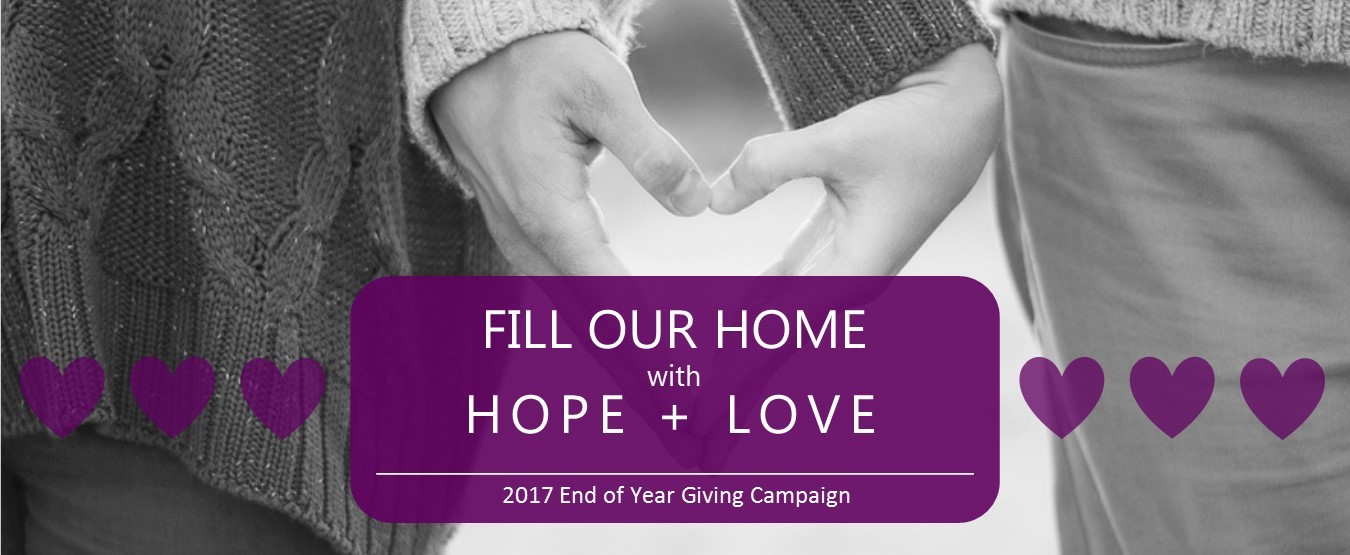 Today is #GivingTuesday, a global day of giving back that kicks off our year-end campaign!  Our goal for Fill Our Home with Hope + Love is to raise $5,000 by New Year's Eve to support all services provided by Texas Advocacy Project.  As you prepare your end-of-year contributions, please consider supporting The Project's mission of preventing domestic and dating violence, sexual assault, and stalking throughout Texas through free legal services, access to the justice system, and education.  Help us advance our vision that all Texans live safely in hope, not fear.
 
Did you know?
$50 provides Hope for the Holidays and fulfills some of our families' holiday wishes including holiday meals, video games, toys, clothing, and gift cards.  Make the season a little brighter for those who have transitioned from a home filled with violence to one of safety. 
$250 supports our Teen Ambassadors of Hope and provides the needed education and tools so they can promote healthy relationships among their peers at school. 
$500 helps survivors receive financial empowerment services to live independently and free of abuse from an ex.  Last year the Project provided economic education to over 1,400 individuals.
$1,000 continues our work on court mandated protective orders that prevent abusers from coming near victims and their children.  Last year the Project helped over 1,500 survivors receive emergency protection orders.
 
Every dollar you give makes an impact, and it's simple to give using any of these methods:
 
1. Give online at www.texasadvocacyproject.org/donate.
2. Donate appreciated stock, a win-win situation: you can write off the gift and avoid paying capital gains taxes on the stock gains while The Project receives a nice contribution. To donate stock, please contact development@TexasAdvocacyProject.org or call 512.225.9594.
3. Send a check payable to: Texas Advocacy Project Attention: Development Department and mail to 1524 S. IH-35, Box 19, Austin, Texas 78704.
4.  Become a monthly giver of $100/month and join Advocates for Hope, our sustaining giving circle of actively involved donors.  Receive special recognition, email updates throughout the year, and invitations to events.  More info HERE.
---
2017 Black & White Ball, presented by Accenture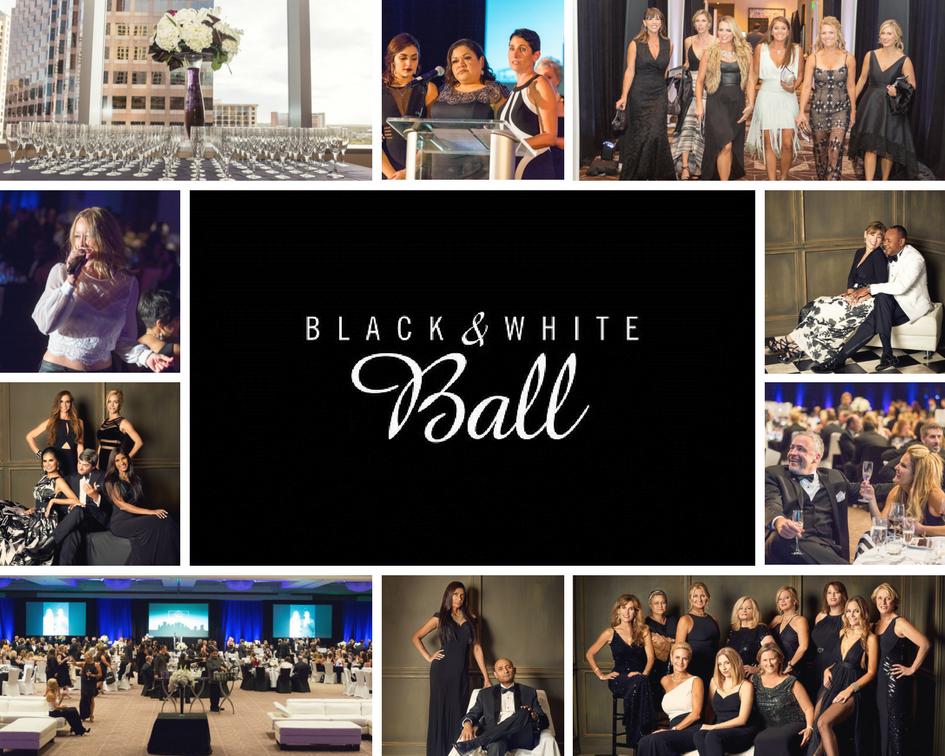 Leaders in the legal, consulting, finance, and technology fields joined together for an evening of live music, auctions, and awards celebrating 35 years of service. At the 11th Annual Black & White Ball, The Project honored community leaders who embody its mission.  This year,  the Generosity of Spirit Award was presented to Mike A. Myers; the Vision Award was given to Justice Harriet O'Neill; and Valerie & Morghan, clients who have escaped abuse and transitioned to a new life of safety, were honored with the Courage Award. Thanks to the communities support, this year's Black & White Ball was able to raise over $500k to help continue The Project's work!
See pictures of the Ball here.
---
Hope for the Holidays - Deadline Approaching

*Deadline Quickly Approaching*  You can help make this holiday season merrier for a family Texas Advocacy Project has served this year. Each family "up for adoption" is nominated by a Project attorney and has transitioned from a home filled with violence to one of security and safety. With your contribution, know that you are helping families who have already taken important steps to break the cycle of violence.
Your donation will help the Project to fulfill holiday wish lists for 6 families. To  view wish lists, including providing warm meals, and make donations click here or visit our Amazon Wishlist.  All gifts must be received by Friday, December 4th in order for them to be wrapped and shipped in time for the big day.
---
Training Spotlight
The Project's services extend throughout the entire state of Texas. These are just a few of the training sessions and presentations we've been lucky to be a part of this Fall. If you have a training  need or event that you'd like us to be involved in, please email sbrown@texasadvocacyproject.org.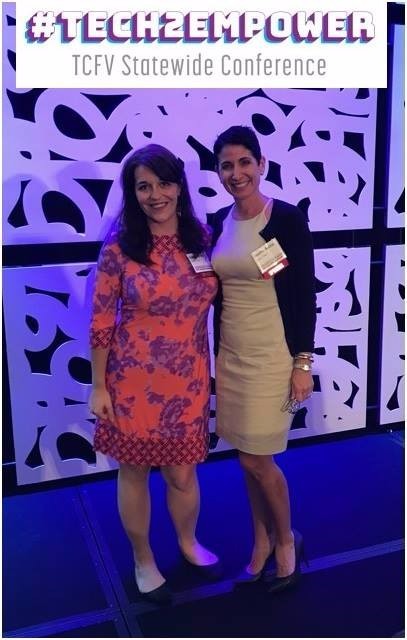 ---
Volunteer Call & Spotlight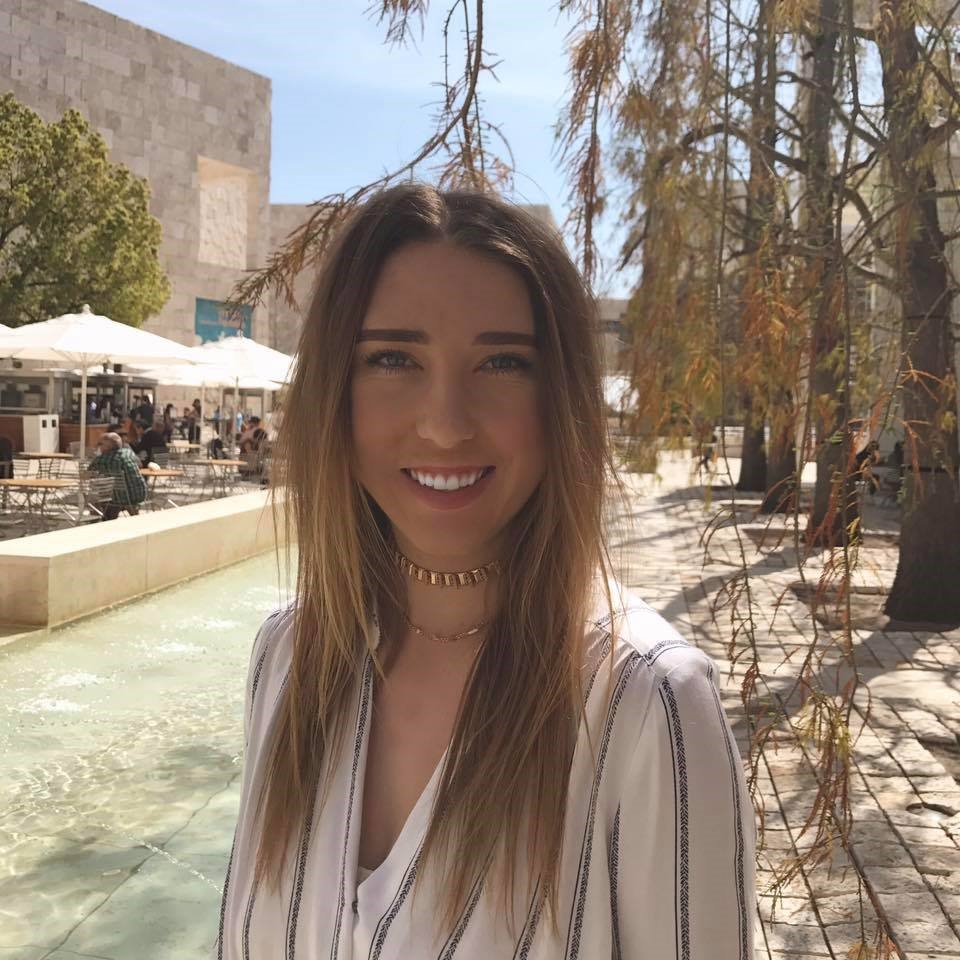 Our volunteer spotlight this month is on Sydney Mahl. Sydney has been volunteering with us for awhile now and she's always ready and eager to help out in anyway. We're absolutely grateful for the work she does and couldn't run the agency without the work of our amazing volunteers.
What's your background? Where do you like to go during the week to relax and enjoy Austin? 
I am a junior journalism major with a pre-law focus at UT Austin from Orange County, CA. I've been in Austin for three years and have loved every minute I've spent getting to know the city, from paddle boarding on Lady Bird Lake to finding secret spots with friends along the Greenbelt. As a coffee fanatic, I spend a lot of my time studying at Mozart's or Bennu, but when I'm not studying, I love walking along South Congress with a coffee in hand from Jo's!
  
Why are you passionate about The Project? 
I have always been passionate about giving back to my community and The Project allows me a way to spend my time productively and meaningfully. I always look forward to coming in to the office and have been welcomed with open arms! It means the world to me that the work I'm doing gives the lawyers more time to do valuable work like meeting with clients and reaching out to the community to raise awareness for both our services and the epidemic of domestic violence and abuse.
How did you first become involved with The Project? 
During the summer before my junior year, I began to look for service opportunities that would help me give back to my community. I never expected to find such a genuine connection with philanthropy, but was fortunate to find that connection with The Project. After seeing their organization mentioned on a UT Austin site that connects students with local charities, I read about the free legal services they offer to victims of domestic violence and knew I wanted to spend as much time as I could making a difference for the men and women who need these services.
 
What aspect of volunteering do you enjoy the most?
The feeling I get knowing that I am making a positive impact on a stranger's life in my local community is incomparable. If there's one thing I've learned from UT, it's that Longhorns are meant to change the world. Working at The Project shows me that I can begin to change the world before I even graduate from the Forty Acres.
Want to help behind the scenes and help keep the place running smoothly?
We're in need of clerical volunteers ASAP. These volunteers will assist with our database, prepare shipments, help with data entry, filing, printing, copying, and other tasks as needed. Jobs can vary, but there is always something to do!
Volunteers must be available during business hours and able to commit to at least 2 hours per week. 
Contact info@texasadvocacyproject.org for more information or visit our website.
---