Kentucky Derby Watch Party
In Her/Their Shoes
Handbags for Hope
Board Spotlight
Staff Spotlight
Upcoming Events
---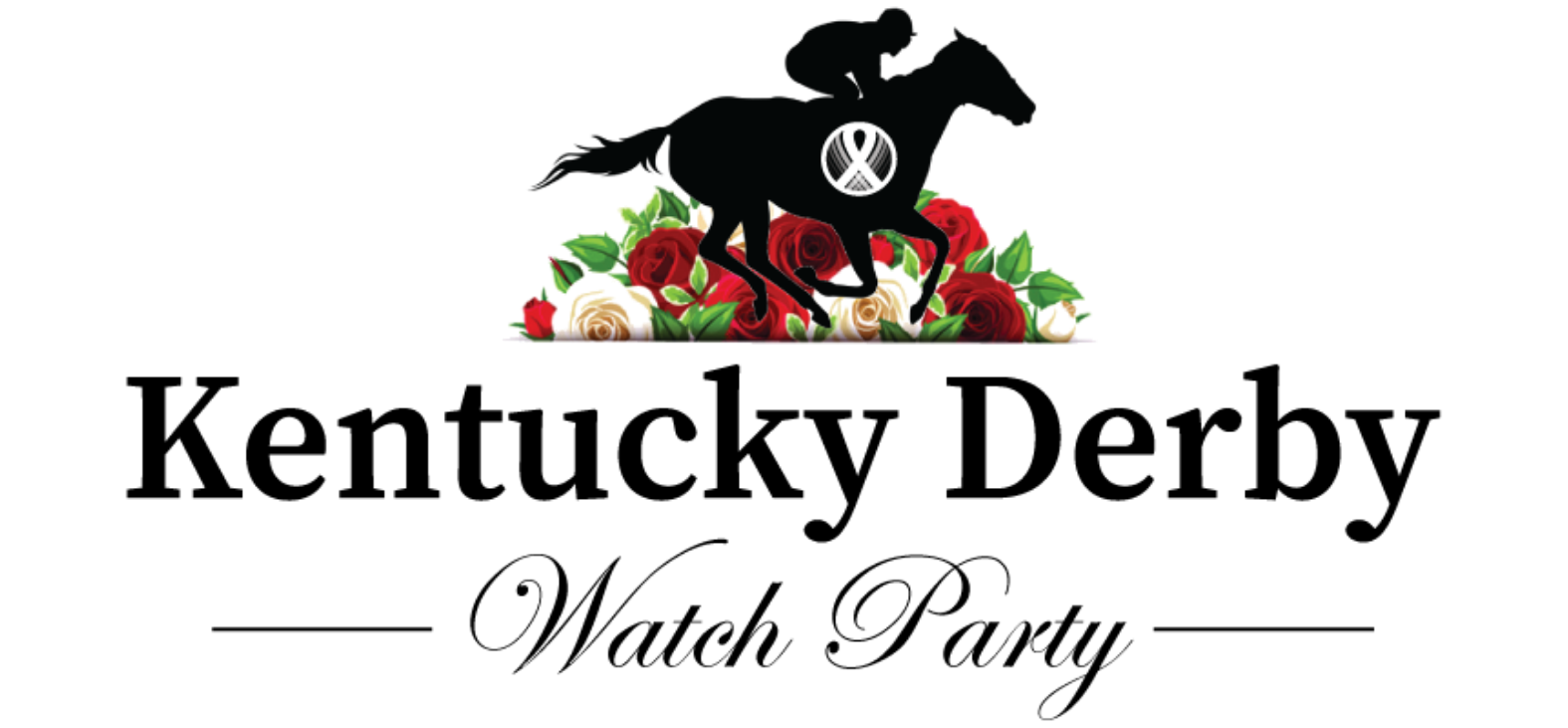 Our Kentucky Derby Watch Party is back! 
May 1, 2021  |  3:30pm - 6:30pm
Neill-Cochran House Museum
General Admission $175
Join the party! pruchase admissions 
Get ready to don your springtime fashion and support survivors!
Join us at the historic Neill-Cochran House Museum, to view the "greatest two minutes in sports" on the big screen! Tickets are limited this year to ensure the safety of all guests, so grab your spot while you can.
All attendees will be treated to: Ben Milam Whiskey Tasting, Mint Julep, & Mimosa, Pop-Up Hat Shop, Live Music by Leigh Rowan and Jimmy Pringle, Best Dressed Contest, an Entry to the Winning Horse Raffle, & Other Fabulous Games!
VIP and Title Sponsorships are also available for purchase! Click below to see all sponsor benefits and how you can become a sponsor today.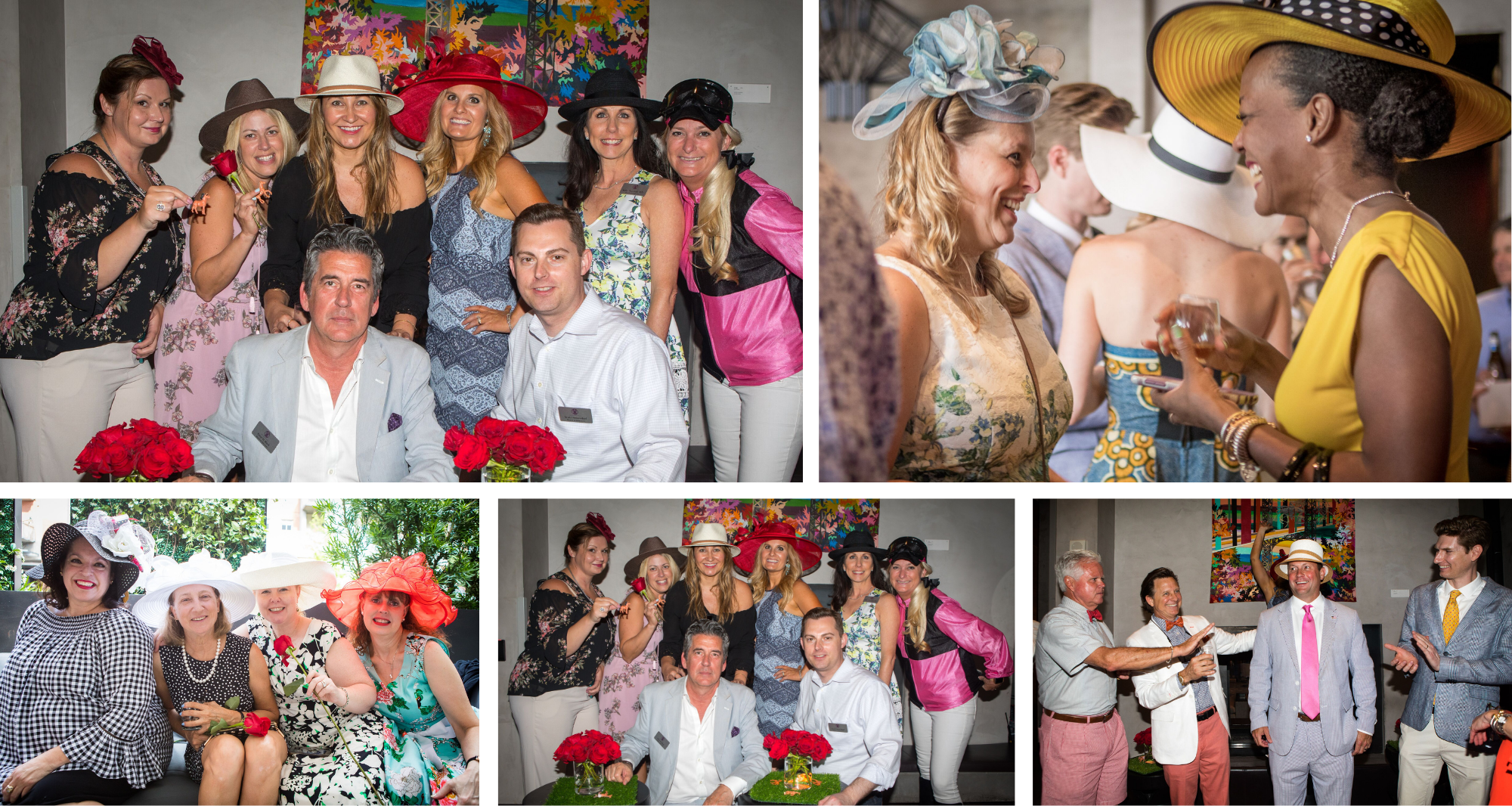 ---

Your name is Sierra and you are 31 years old. You have 3 children and a husband of 15 years. Your husband has been emotionally abusive and controlling throughout your entire relationship, but he is now escalating to physical violence. When you are ready to tell some of your family members, you receive advice like, "maybe he's just really stressed right now," and "this may be a really great lesson in forgiveness." You go back home, not feeling like you have any more clarity on the situation. Your husband is at home, cleaning up the last set of dishes he threw at you, and fuming over the fact that you left. He's suspicious of who you talked to, and yells, "this should remain between a husband and his wife." He pushes you into the wall and you have a few moments to make a decision.
Do you:
Leave and go to a shelter? Things can escalate even more if you try to pack your things and take your children.

Stay and try to calm him down? You don't want your children to come downstairs and be the target of this abuse, though.

Go to the bathroom and call your church? They signed the marriage license, so they'll know what to do… right?
This is a summarized example from the newly-digitized "In Her Shoes" and "In Their Shoes" activities, a series of revolutionary educational tools, designed for experiential learning about domestic violence. Just as in a "choose your own adventure" book from our youth, the participant is able to move, think, and make choices as a person experiencing domestic abuse.
Texas Advocacy Project is excited to announce this new training offering–for both adult and teen groups.
The "In Her Shoes" and "In Their Shoes" (teen version) programs include a variety of stories from real situations, and different paths people have taken or considered during the abuse. Participants quickly learn that no decision is easy–each with its own set of challenges–and talk through options with their group to come to agreements on next steps. This activity is followed up with a debrief discussion that, in our experience, always fuels an engaging conversation and some, "I've never thought of that before," moments.
No group is too small or too large for this activity, and we'd be happy to host and facilitate this discussion. TAP's trainings are always free, and our trainers can accommodate any schedule. Please email training@texasadvocacyproject.org to set up a training or chat. We'd love to hear from you!
"In Her Shoes" and "In Their Shoes" is developed and owned by the Washington State Coalition Against Domestic Violence, Seattle, Washington, USA, www.wscadv.org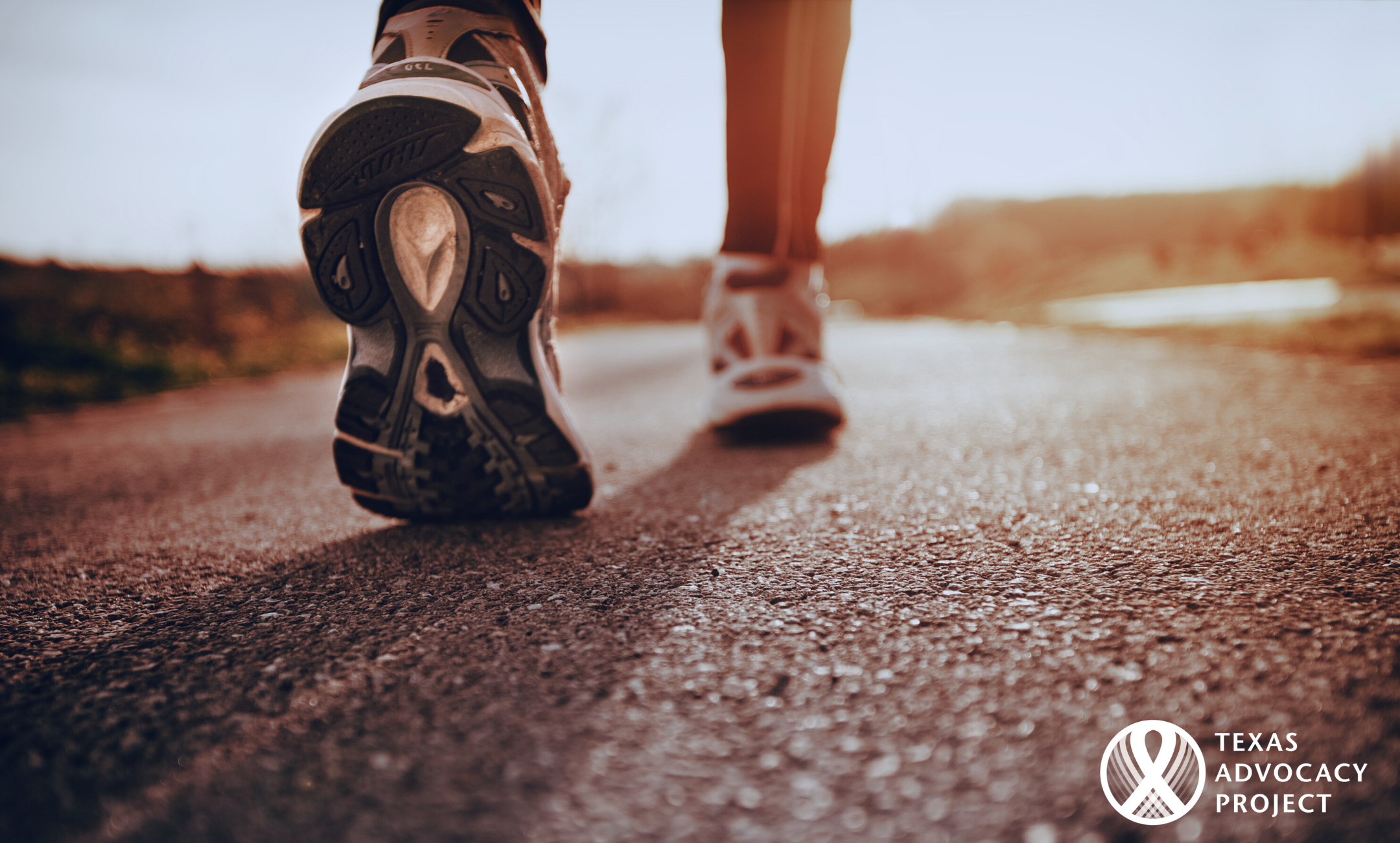 ---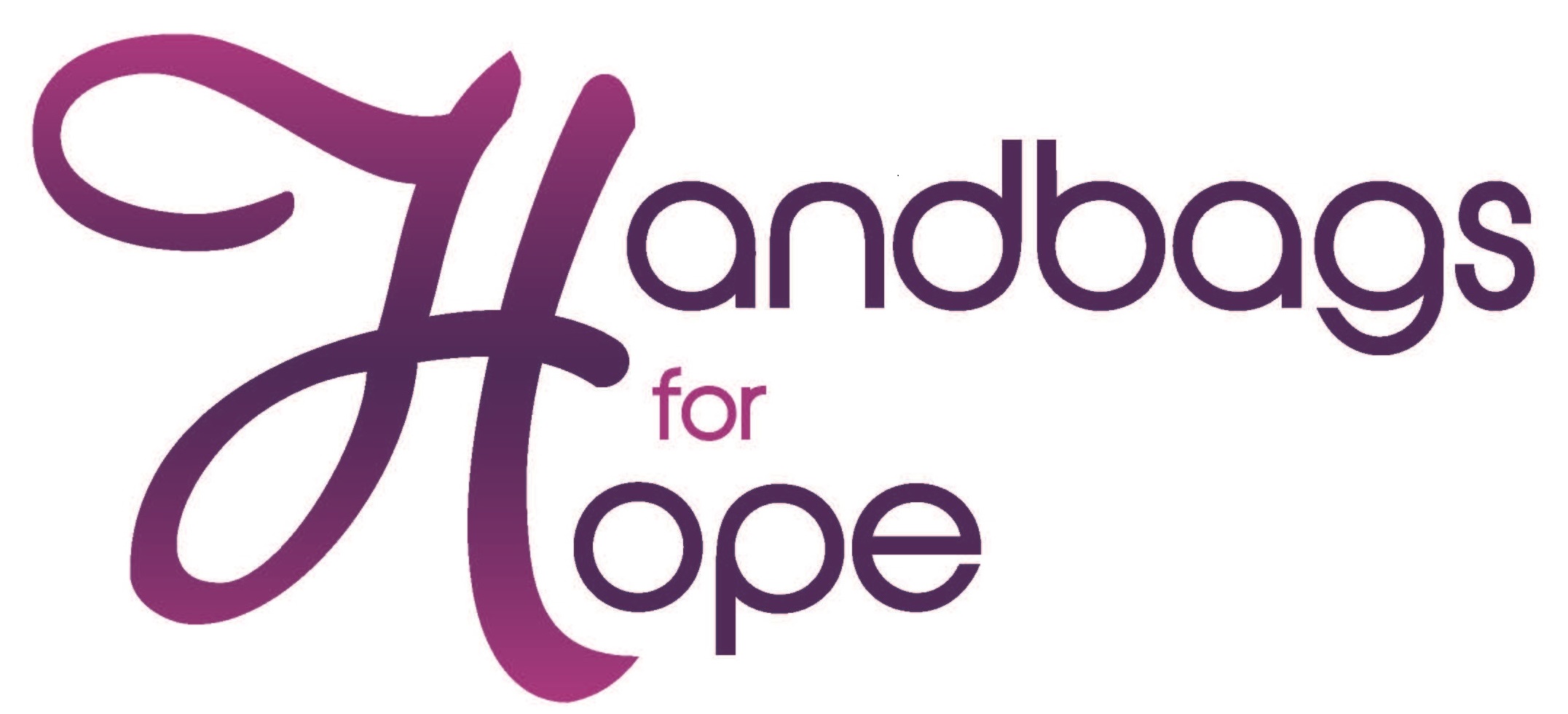 Our 14th annual Handbags for Hope campaign continues with only a couple of weeks left to donate! In partnership with the Travis County Sheriff's Office, TAP collects and distributes thousands of handbags to survivors in domestic violence shelters, hospitals, clinics, and more. 
This year, in addition to collecting brand new handbags, we will be collecting brand new diaper bags and unisex tote bags for survivors across Texas. Each bag is fitted with a discreet tag that lists TAP's toll-free legal line 800-374-HOPE, safety planning information, and Allstate Foundation's Financial Empowerment Planning Guide.
Get involved by donating a new bag or making a monetary donation!
Donate a Bag | Donate a new handbag, diaper bag, or unisex tote bag at one of our official Public Drop-Off Locations!
Too busy to shop? | Make a Donation to help pay for shipping costs of sending Handbags for Hope to shelters, hospitals, clinics, and more!
​For questions or more information email hope@texasadvocacyproject.org
view all public drop off locations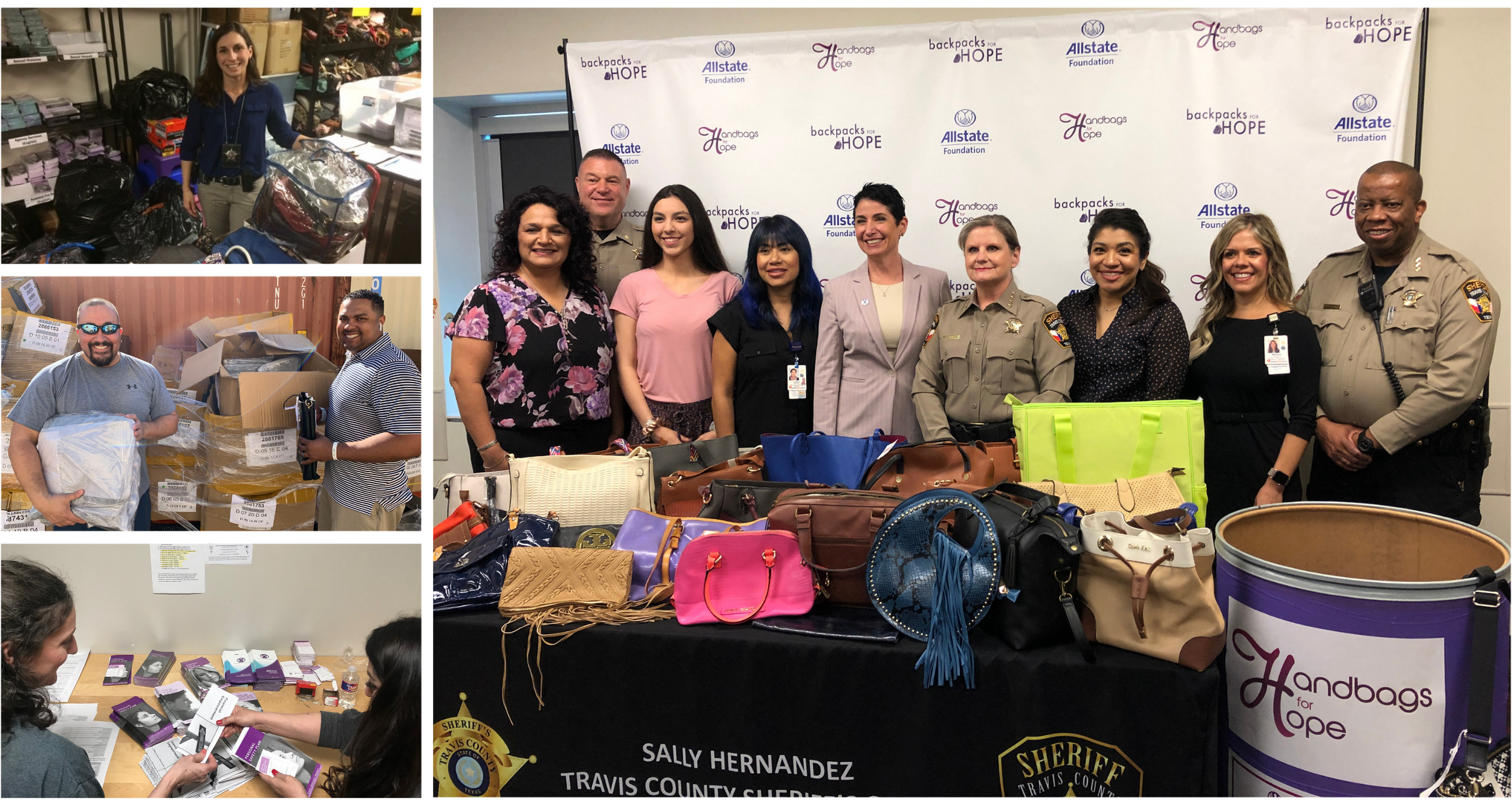 THROWBACK TO PAST YEARS' HANDBAGS FOR HOPE CAMPAIGNS!
---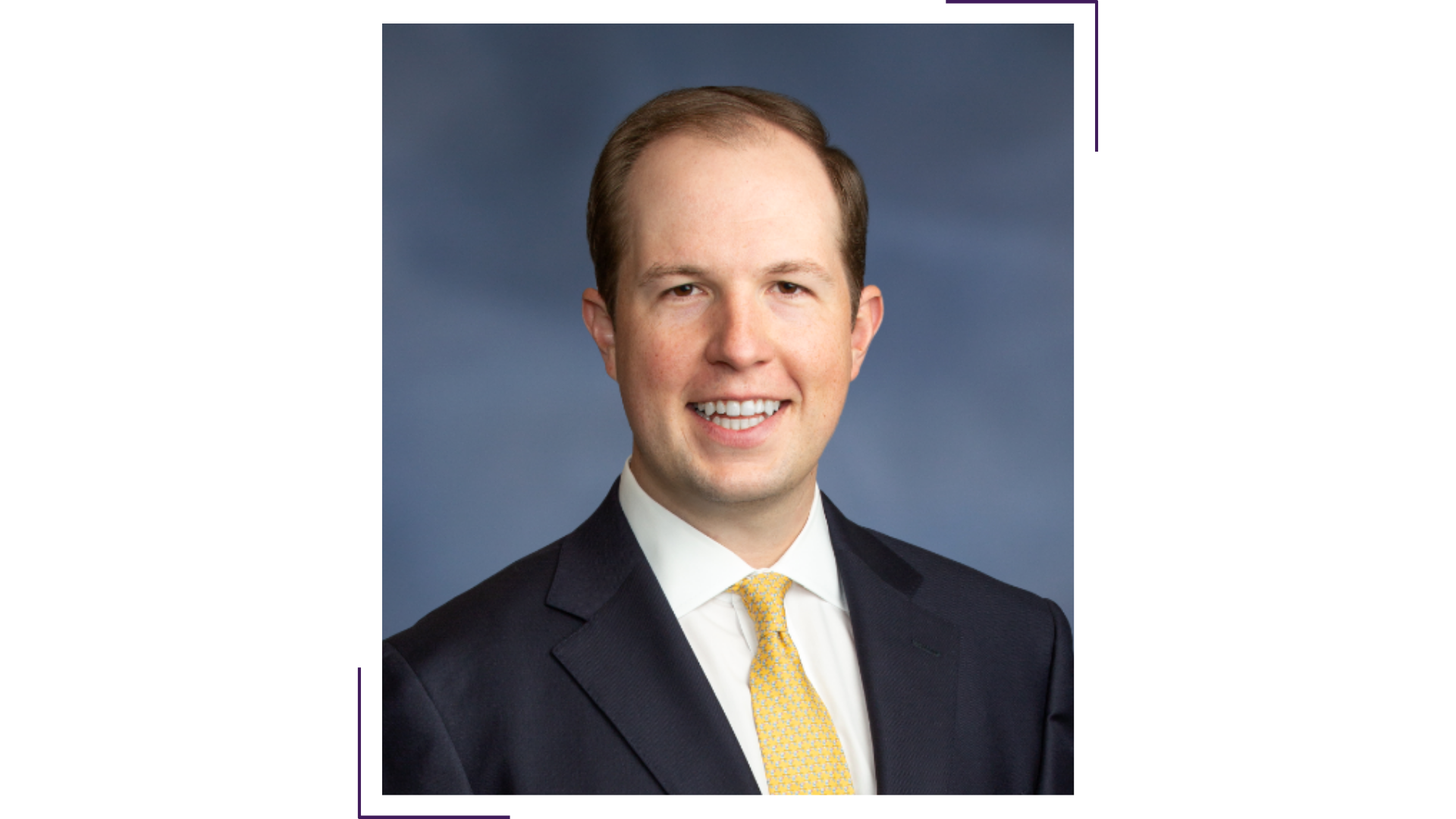 How has serving as a board member made a difference in your life so far?
I just recently joined the board in 2021, and I'm thrilled to be part of such a wonderful organization. I think the most immediate impact board service has had on my life is a deeper appreciation for the power of legal representation to victims of domestic violence. As an attorney, I appreciate the value that legal services bring to clients. But in TAP's cases, the stakes are at their highest point, and TAP attorneys provide power, comfort, and direction to individuals in the most difficult situations. This has greatly expanded my appreciation for my colleagues in the legal practice.
What have you learned that you didn't know before joining the board?
I have developed a better understanding of the volume of cases that TAP handles. I was aware of their extensive work, but learning just how many individuals' lives are touched by their work each year was remarkable.
What initiative, campaign, or event do you enjoy, or look forward to, most from TAP?
I've always been a big fan of the Handbags for Hope campaign. I think this program is an incredibly creative way to broaden awareness of TAP's work and connect potential new clients to their services. The Handbags for Hope campaign is going on right now, so be sure to donate new handbags and totes!
What is your occupation and how would you describe what you do day to day?
I'm an attorney in the Austin office of Butler Snow LLP. My practice focuses on appellate law, commercial litigation, and government relations. Day to day, I help clients navigate difficult legal issues before—and at all stages of—litigation. I have a genuine love for the law, and I really enjoy the work I do at Butler Snow.  Most importantly, I work with wonderful people!
What is your favorite pastime?  Where can we typically find you on a Saturday evening?
One of my favorite pastimes is traveling Europe with my wife, Madison. We lived in Austria one summer while I was in law school—that's one of my favorite memories. On a Saturday evening, you'll probably find me trying a new wine with friends in a backyard or on a patio. Though if it's hunting season, you'll probably find me in a deer blind and then watching the Aggie football game.
What initially brought you to Texas Advocacy Project?
I was initially introduced to TAP through Heather Bellino. I got to know Heather while I was working for Doug Doerr (former TAP board member). I attended a few Black & White Balls and quickly developed a deep admiration for the Project's work.
What are your personal goals in serving as a board member?
My personal goals are: (1) provide guidance and insight from my professional and personal background that can benefit TAP's work; (2) develop personal relationships with my fellow board members; and (3) be a champion for TAP's work in the broader Austin legal and business communities. 
Why is the TAP's mission important to share with others?
Most importantly, TAP's mission is important to share with others in order to reach the individuals in need of legal services. TAP provides life-saving and life-changing legal services to individuals in dire situations. Every time someone learns about TAP for the first time, the chance that they can help another person in need increases.
How long have you lived in your current city?
I'm a native Austinite, but I've spent some time away for college and law school. I graduated from St. Mary's Law School in San Antonio in 2018, and I've lived in Austin permanently since then.
What is your favorite dish or restaurant?
My favorite restaurant in Austin is ATX Cocina. My favorite just-before-the-pandemic memory was celebrating my 30th birthday there with friends in December 2019.
---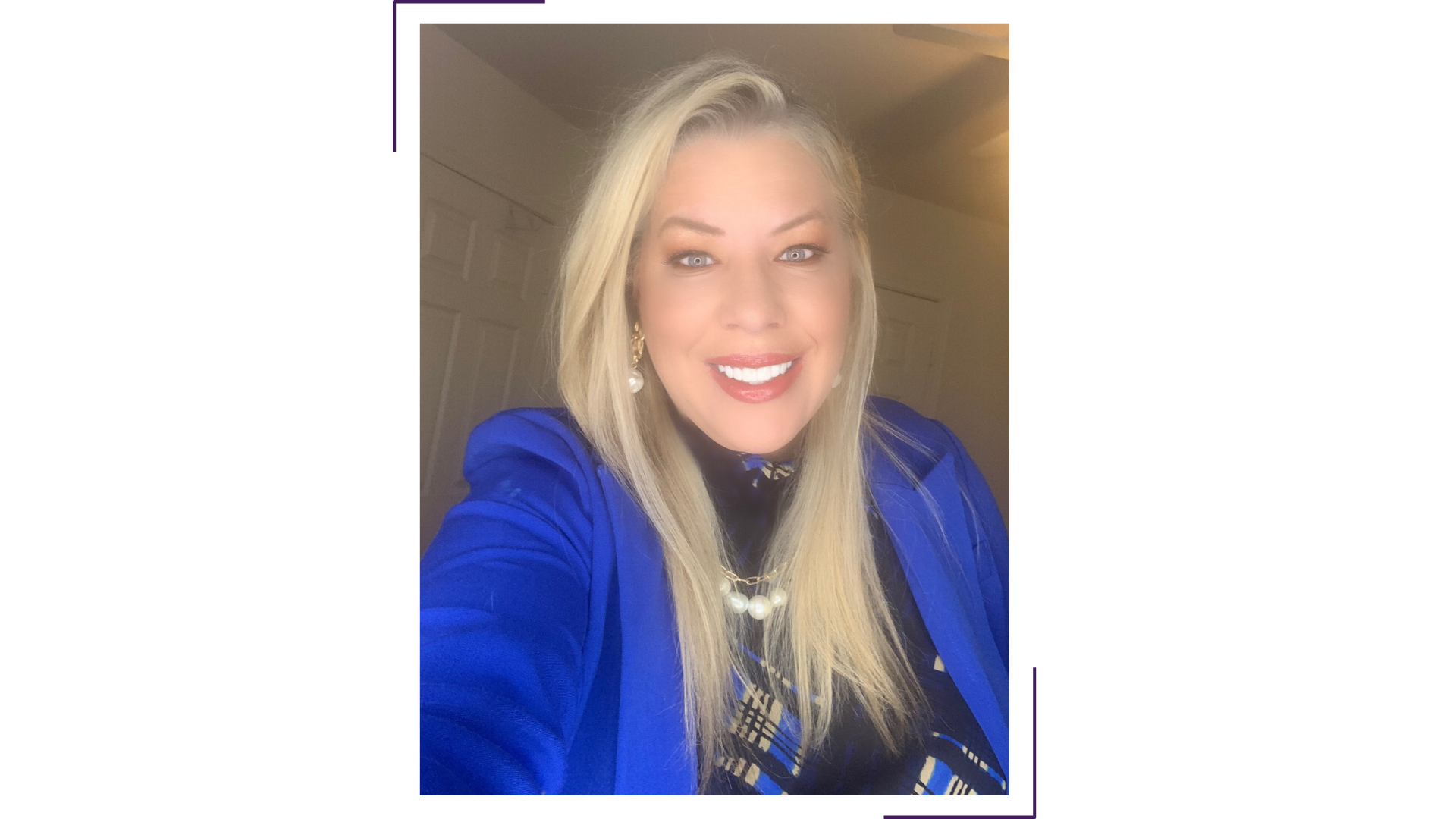 What initially brought you to Texas Advocacy Project?
After raising my son full-time for the last 6 years, volunteering like crazy, then seeing him off to college, I was ready go back to work full-time and get back to my passion of event planning and fundraising. I was beyond impressed by the work TAP does after having Amanda Elkanick Oder come speak at a Young Man's Service League event. So it was a perfect match when TAP opened up their Associate Director of Events position!
What's your favorite thing, so far, about working at TAP?
Aside from working on fundraising events—I mean who doesn't like planning fabulous parties—it's honestly working with the most talented team of people I have ever worked with in my 20+ year career. It's inspiring to see the true passion everyone at TAP—including myself now—has for the people we serve.
What's something you have learned about TAP that you didn't know before joining the team?
I had no idea of the vast age range of victims and survivors we serve.
What is your favorite dish or restaurant?
This is a tough one!! My all time favorite restaurant is a tiny hole in the wall restaurant in Los Barriles, Mexico with the most delicious fresh fish tacos I have ever eaten. I literally dream of them. We normally go to Los Barriles (an hour outside Cabo San Lucas) once a year, but have not been since 2019 due to the pandemic. I can't wait for it to be safe enough to go back. It is my happy place!
What do you most like to do to unwind?
I am a recent cribbage junkie—my bestie taught me to play during the pandemic. When I can't play with her, I will play it against the computer on my phone. Pre-pandemic, my go-to wind down was going to watch live music or playing some bingo.
Tell us something unique about yourself!
Right after graduating from college in 1994, I traveled to 8 countries in Europe and 85 cities in the US performing and doing community service in Cast A of the organization Up with People.
---
Handbags for Hope | Campaign Ends April 9th
Kentucky Derby Watch Party | Tickets on sale now! | May 1st
Backpacks for Hope | Launches June 9th
Black & White Ball | Austin Marriott Downtown | October 23rd