IN THIS ISSUE - March 2020
---
​Our first priority here at Texas Advocacy Project, is keeping our community safe. Prevention and precaution are being taken in every aspect concerning our team and our campaigns. With that being said, we have decided to place a hard pause on our Handbags for Hope campaign.
 
As of today please suspend all handbag collections. We want to encourage everyone to stay home and not participate in public outings.
 
Please hold onto the donations you have or have already received and we will reach out with further instructions as restrictions lift. We are hoping to combine our Handbags for Hope Campaign with our Backpacks for Hope campaign this year. However, we are still creatively thinking through every option.
 
Thank you for your continued patience and support. Stay safe and healthy.
---
Mint+Laurel - 3 Day Flash Fundraiser
We're In This Together. Keep Calm and Wash Your Hands.
TAP has partnered with Mint+Laurel for a 3 day only flash fundraiser! 
 
Mint+Laurel is generously donating 20% from all purchases starting today (3/27) through Sunday (3/29).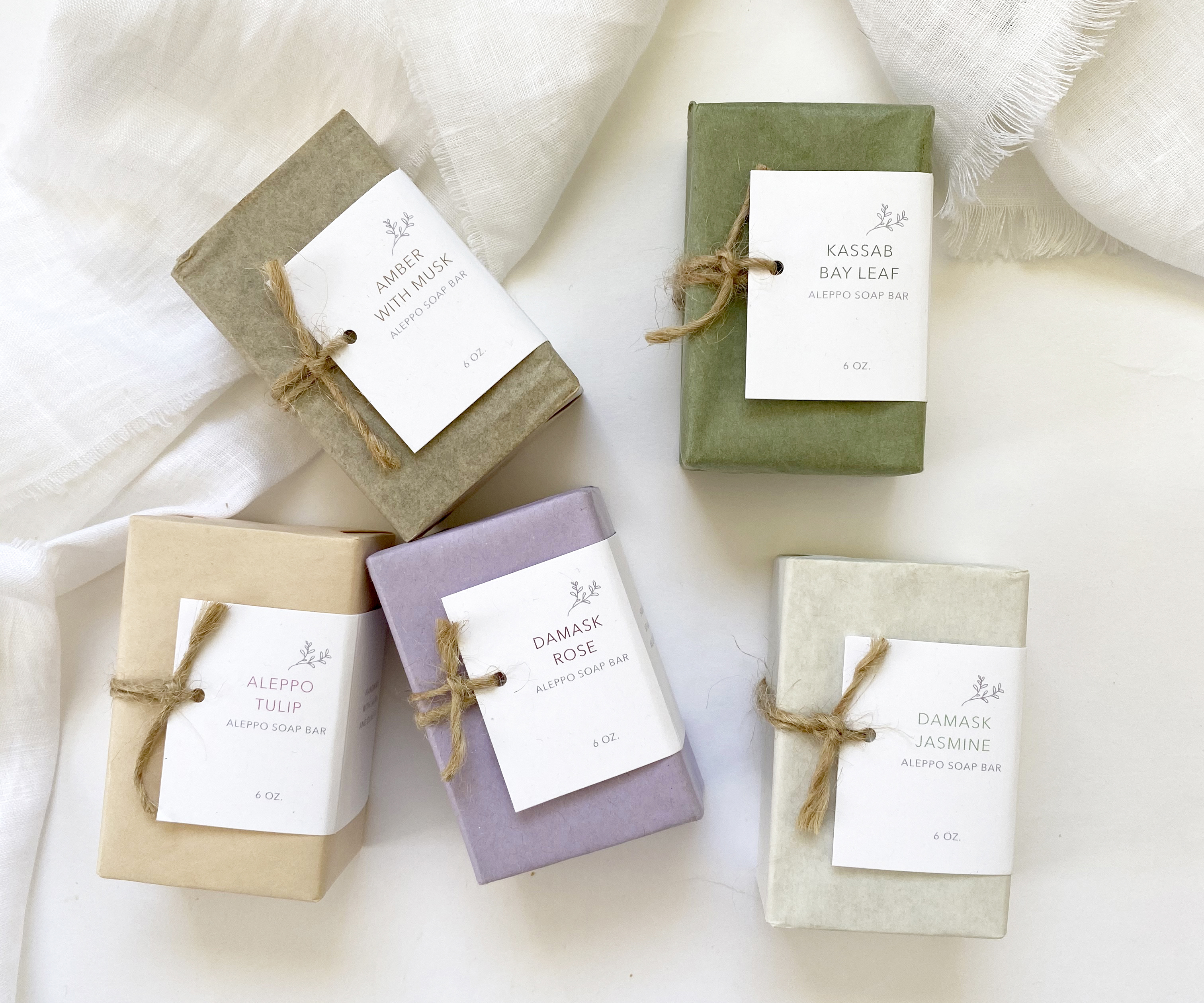 Mint+Laurel is a women-led social enterprise, developing lifestyle products with Syrian artisans impacted by conflict, and eco-packaging made in Los Angeles. Mint+Laurel believes in banding together in difficult times to help the most vulnerable communities.
 
Give a mindful and socially conscious gift that supports those in need. Every soap purchase supports artisan entrepreneurs, while keeping you and your loved ones clean and healthy. Mint+Laurel soaps are made with five ingredients, laurel oil, olive oil, essential oils, water and lye. Laurel oil is a natural antimicrobial cleanser. 
---
Training Spotlight - Dailey Middle School
This was the Project's 2nd year training Dailey Middle School students. Students were divided into grade levels and trained during morning assemblies in their cafeteria. Kaitlyn Eberhardt, Survivor Services & Training Specialist and Cheremma Lee, Staff Attorney with the Project walked 6th and 7th grade students through the relationship spectrum, ranging from healthy to unhealthy and abusive relationships. They were taught about red flags they could see in their or their friends' relationships and friendships, and signs of digital dating abuse and cyberbullying. Kaitlyn and Cheremma talked them through what to do, how they can help their friends, and resources available to them.
We are thankful to Dailey Middle School for allowing us continued training with their students!
The TAP Training & Outreach Team is working hard to develop virtual and interactive trainings for everyone to join!
---
New Board Member Spotlight
Sarah Melton Swartzendruber
What are your personal goals in serving as a board member? 
I want to learn as much as I can and spread the word to my own network.  People need to know about TAP.  It feels wonderful being involved with something that can make such a difference in someone's life.
 
How has serving as a board member made a difference in your life? 
For 20 years, I was the communications director of the Dallas Mavericks.  That job was very demanding and I found myself craving to give back.  When I heard about TAP, the timing was perfect because I was contemplating retirement.  I knew that I could devote more attention to philanthropy without the grueling hours of my my job. 
 
What initially brought you to Texas Advocacy Project? 
My good friend Sarah Stem Shrewsbury told me about it a year or so ago.  I thought the work they were doing was incredible.  Sarah then introduced me to Heather who asked me to be on the board.  I was flattered and honored.  And who can say no to her?
Why is the Project's mission important to share with others? 
It is an organization that everyone in the state of Texas needs to know about.  The fact that no one is turned away blows my mind.  Every dollar the organization has goes to help someone directly.
What initiative, campaign or event do you enjoy most from the Project? 
Well, I am new so I haven't been involved in everything yet, but I fell in love with Handbags for Hope right away!  As soon as I heard about that initiative, I went through my closest to find bags to donate.  It is such a simple gesture and the effect it has is priceless.
How long have you lived in your current city? 
I have lived in Dallas for 20 years now!  I moved to Dallas in October of 1999 to be an intern with the Dallas Mavericks. I am originally from Fort Wayne, Indiana and I went to Indiana University.  
What is your favorite pastime? Where can we typically find you on a Saturday evening? 
I love to workout, read, listen to music, cook, drink wine and practice calligraphy.  On a Saturday night, you would find me with my husband Keith and our dog Mason at home cooking dinner and watching a movie or a binge-worthy show.
What is your favorite dish or restaurant? 
My favorite dish is the sea bass with lobster risotto from Al Biernat's or the Royce Roll from Oishii.
---
TAP is Uniquely Prepared for this Crisis
Funding is our greatest barrier to pushing forward and continuing to serve the thousands that count on us every year.  One major fundraiser has already been cancelled and others are in jeopardy of underperforming to projections.  If you are in a safe home, we encourage you to give what you can to help us continue to provide life-saving resources to survivors during this critical time. Please visit: TexasAdvocacyProject.org/donate
---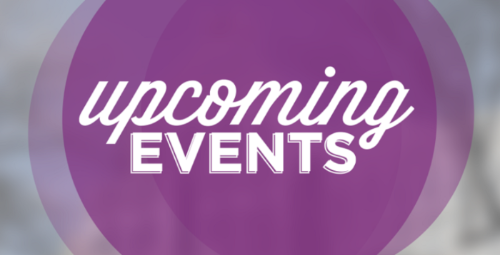 Handbags for Hope  |  POSTPONED
Kentucky Derby Watch Party  |  POSTPONED
Teen Hope Awards Luncheon  |  July 26th 
Berry Creek Open at Berry Creek Tennis Club  |  Fri, July 31st - Sun, Aug 2nd 
Black & White Ball at the brand new Austin Marriott Downtown  |  Sat Sept 26th 
---
In order for Texas Advocacy Project to receive an official ranking by Charity Navigator, we need people to "vote" for us.  Please go to Charity Navigator, register and click to the blue "vote" button. 
---
AmazonSmile & Randalls Good Neighbor
Donate back to TAP while you shop!
 
Set up AmazonSmile On a Desktop Computer
1. Sign in to your regular Amazon account through Amazon Smile (*Bookmark this on your browser to always use when shopping in the future)
2. Select your charitable organization by selecting "pick your own charitable organization" and searching "Texas Advocacy Project"
4.Search for products you wish to purchase and be sure they have the AmazonSmile donation logo
5.Purchase any item like normal! Amazon will donate 0.5% on eligible purchases!
 
Set up AmazonSmile on a Mobile Device as an "App Icon" 
Android: Launch Chrome for Android and open AmazonSmile. Tap the menu button and tap "Add to home screen." You'll be able to enter a name for the shortcut and then chrome will add it to your home screen.
iPhone: Launch the Safari browser and navigate to AmazonSmile. Tap the Share button 
 on the browser's toolbar. Tap the Add to Home Screen icon in the Share menu.
 
Randalls Good Neighbor 
Texas Advocacy Project's Good Neighbor number is 458. Fill out an application & bring it to Randalls. If you already have a Reward card, you can change it by completing the application again.
---