IN THIS ISSUE - June 2019
---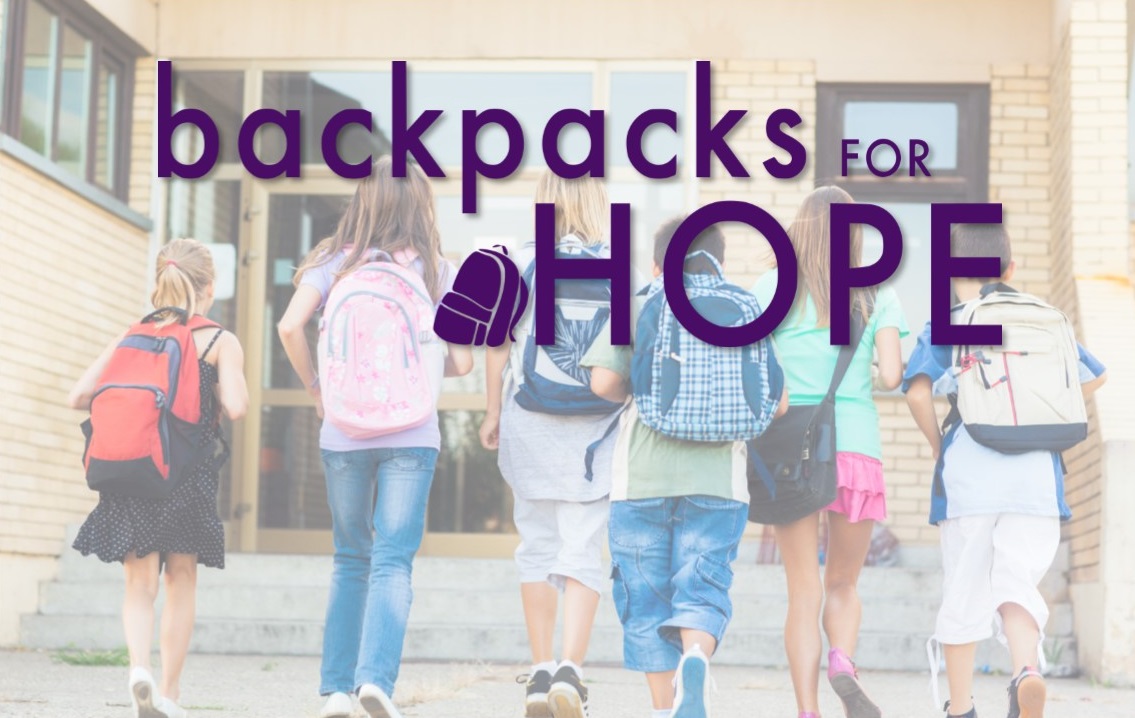 2019 Backpacks for Hope Campaign is in Full Swing!
June 6th - July 10th
We collect new backpacks and school supplies to distribute, along with free legal line and safety planning literature, to children of survivors in domestic violence shelters.  Many of these families fled violent homes with little more than the clothing on their backs.  Each backpack is discreetly fitted with The Project's legal line number (1-800-374-HOPE) and information about life-saving programs. 
Last year we distributed over 1,200 backpacks to shelters. 

This year we anticipate between 1,600 -  2,000 requests for backpacks from shelters.
How to Help: 
1) You can start a drive or host a collection event More Information
2) Drop-off NEW backpacks and supplies at a Drop-Off Location
3) Order online with our NEW Amazon Shopping List
Thank you to all the community partners including volunteers, the Allstate Foundation and Agents,and other supporters such as Accenture and the Spinelli Residential Group. 
donate shipping $$ for backpacks for hope
"Starting school is hard enough for any child, but imagine being a child living in a domestic violence shelter that shows up at brand new school without a backpack like all the other kids have. Backpacks for Hope aims to provide each of these kids in a Texas shelter with a backpack and school supplies so they can feel confident and fit in on the first day of school."

-DeeDee & Scott Biscoe
Biscoe Insurance Group / Allstate Insurance Agency
---
"My Internship at Texas Advocacy Project"
by Allison Simkins
Thanks to Texas Access to Justice Foundation our Spring 2019 Law Clerk, Allison Simkins, was fully funded. For her final report, she wrote an essay describing her experience. Here is an expert highlighting the important work she did for our clients:
       The majority of the work I completed at the Texas Advocacy Project this past year was also the most rewarding: allowing me to creatively construct proposals for assisting in cases with various clients. Each client presented a new set of legal complications and challenges. The supervising attorney would present the main legal issue they struggled with, and I would research the legal issue based upon the facts of the case and present my recommendation in a brief legal memo.
            Creating these "Case Recommendations," as I deemed them, allowed me to gain legal training, assist clients, and strategically think through complicated legal issues. The questions posed spanned a variety of legal matters, from issues concerning serving foreign parties to separating military benefits as assets. These cases also highlighted the complexities regarding domestic violence victims "coming forward." I witnessed several victims of domestic abuse who struggled with acquiring means to live following divorce, maintaining child custody, establishing legally protected distance from their abuser and obtaining a divorce in the first place.
          The most memorable of these case recommendations concerned a foreign client uninformed about the importance of case hearings in the United States. Following physical abuse to both herself and her daughter, the client fled Texas with her children to her parents' home state. Missing her child-custody hearing, the court interpreted her actions as "kidnapping" and granted full custody to the father, with one supervised visitation per month for the client. Researching the narrow and limited ways of modifying this arrangement in order to allow the client to visit her children epitomized the reason many victims of domestic abuse continue to suffer as opposed to leaving their situations.
            Creating recommendations for each case emphasized the many difficulties that surround each case and the uphill battle these attorneys work to overcome. The challenges the clients faced further highlights the gap between what is the law and what is right. A gap the attorneys at the Texas Advocacy Project work hard to close as much as possible.
---
Interview with
Denton County Friends of the Family Advocate
Stephanie Aguilar
How does your work intersect with our mission?
"…that all Texans live safely in hope, not fear."  It's a common goal I have with Texas Advocacy Project.  Domestic violence creates so much danger and fear for the victims I have the honor of serving.  By working with TAP to give victims access to free legal advice and access to safe legal remedies, together, we are giving them hope.  We are helping them achieve safety. I sometimes need my hope cup refilled, too, and I feel confident and secure when TAP is assisting a client that they will do the best work possible.  We all need hope.  And I feel incredibly hopeful every time I refer a victim.
What is one thing you wish people knew about being an advocate?
I wish that people understood the width and depth of the work we do as advocates.  I can't even tell you a particular thing I wish anyone knew because we do so much.  I wish people could know the range of things an advocate can do.  The advocates I know, both at our agency and other programs we work closely with are some of the hardest working people I know.  Advocacy is a lot of work.  And it can be difficult.  Not only are we hardworking, we are flexible and constantly adapting to the many things that influence our work.  Advocacy isn't just work with an individual; it is work on different levels and rewarding on many different levels, too.
Why do you support the work we do throughout Texas?
I support the work TAP does throughout Texas because I know the effects of domestic violence impact so many people, but, this legal work TAP produces can help combat those dangers.  The dangers of domestic violence are present in all communities.  Domestic violence does not single out distinct region, nor a specific race or socioeconomic status.  So many people need the help that Texas Advocacy Project is able to provide.  It's a practical help and has great long lasting effects for the individuals that are served. 
What drives you to do the work you do?
I am passionate about the work I do because victims deserve safety and empathy.  They deserve someone that will listen to them and believe them when they say they are afraid.  Most importantly, they deserve help and solutions and I take very seriously the opportunities I have to help them access the help and solutions they need to be safe.  I also care greatly about this work because I think there is no better feeling than simply helping another person.  The ways we get to help a victim are countless and variable.  The satisfaction I feel when I have been able to help someone say "I feel safe" is also immeasurable.
One of my first clients I was able to work with as an advocate still lives in our community.  She received many of our services, was able to continue working and paid off her house that she was able to safely return to after her shelter stay.  We connected her with many resources within the community and educated her on legal remedies and helped her access those remedies.  I run into her often and she is always so happy to see me.  Though it's been a few years and she has independently sustained her family and has been an excellent provider and protector for her children, she always acknowledges the support and safety she was able to receive through our agency and the referrals we gave her to other services.  I learned a lot from her in my early work as an advocate.  I am driven by the courage of victims and the ways they teach and empower me that in turn allows me to encourage and empower other victims.
Tell us about your agency's mission and the services Denton County Friends of the Family provides to survivors in your community.
Our agency's mission is to "provide compassionate, comprehensive services to those impacted by rape, sexual abuse, and domestic violence, while partnering with our community to promote safety, hope, healing, justice, and prevention."  We provide an emergency shelter, a 24 hour crisis line, advocacy and legal services, transitional housing, adult and children's counseling for primary and secondary survivors, a Batterers Intervention & Prevention Program (BIPP), a Prevention, Education & Awareness Program (PEAP) and a super cool thrift store.  We have multiple projects within our agency, such as my position as a DVHRT Advocate, our ADVANCE class for clients working within CPS services, the Our Community Matters project for outreach work with the African American community, that really take us outside of usual services and challenge us to work smarter to reach victims that might not typically access our services.  Denton County Friends of the Family has been an incredible place to work.  In addition to providing the best services to our community, the agency cares very much about its employees and volunteers, too.
Can you tell us about your history and experiences with our agency?
DCFOF has a long standing collaboration with TAP as an agency partner.  We frequently refer our clients to 1-800-374-HOPE and for Assisted Pro Se services. Our clients are satisfied with TAP attorneys and it spurs us to continue making those referrals.  Once we make those referrals, we follow up with the client and the attorney to be able to follow up and help the client reach their goal.  Over the last year, a handful of my clients have been able to achieve a divorce, even when they thought they would not be able to afford it or otherwise accomplish it.  Their abusive partners told them if they wanted the divorce, they had to file and pay for it.  TAP has helped them with that.  These particular cases stand out to me because each of these women told me they felt trapped.  Since their divorces have been finalized, they say they feel safe and free from these batterers.  I know there are many more success stories other advocates in our agency could share.
---
The 2019 Teen Hope Awards took place on Sunday, June 23 at The Line Hotel in downtown Austin. The event is one of our most inspiring of the year as we honored the teens who participated in this program to spread awareness of teen dating violence and healthy relationships.  The teens were also tasked with raising $500 each.
We are happy to report a record breaking-campaign this year! Collectively the Teen Ambassadors raised nearly $27,000! This money will provide life-saving legal services to survivors and we couldn't be more proud or grateful for their hard work. 
Thank you also to our keynote speaker, Two-time Olympic Gold Medalist Shaun Jordan, and Board Members Shonnery Pettit and Cynde Jones for their tireless dedication to this campaign. 
 
Awards:
2019 Teen Ambassador of the Year - Hunter Harris Jones
Corporate Partnership Award - Mason Watters
Innovation Award - Kate Hirschfeld
Leadership Award - Catherine Scott-Dewar
Outreach Award - Matthew Vinson
Peer Choice Award - Mason Watters
Social Media Award - Haven Greenfield
---
This month the Training and Outreach team attended the 3rd Annual Economic Justice Summit in Houston, Texas. The Summit was hosted by the National Network to End Domestic Violence (NNEDV) at Minute Maid Park. Some of the major sponsors included Allstate, the Houston Astros, and MLB.
Part of the NNEDV's ongoing work is to highlight and address the intersection of domestic violence and economic security, this national three-day Summit brought together advocates, state domestic violence coalitions, and national experts that discussed and shared strategies to improve economic security for survivors of domestic violence.
NNEDV President & CEO, Kim Gandy shared, "30 years ago a woman would come to shelter with her children and the clothes on her back. Today she comes to shelter with her children, the clothes on her back, and crushing debt."
The goal for the Summit was to provide a space to share concrete and innovative tools; identify emerging issues and challenges; examine national and local policy solutions, and to explore and strengthen partnerships.
Overall the Summit was a wonderful learning and networking experience. Amanda and Ambrosia both walked away with so many incredible tools and resources to help survivors go from financial poverty to financial empowerment. The Training Department is extra excited to prepare for their fall Financial Empowerment Intensive using this newly gained knowledge.  More information and a registration link coming soon!
---
The event is free, but please register on the Facebook Event page
---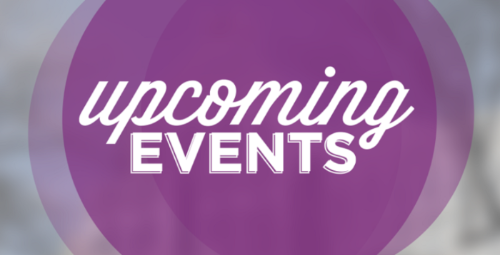 Berry Creek Open Tennis Tournament - Fri Jun 28th -  30th  LIMITED SPONSORSHIPS AVAIALBLE!
Kendra Gives Back Party at Kendra Scott Lamar Central - Thur, July 25th JOIN US
Black & White Ball at the JW Marriott Austin - Sat, October 26th JOIN US