IN THIS ISSUE - July 2020
---

Join us this Sunday for one of our most inspiring events of the year, the Teen Hope Awards, where we will celebrate and honor the Teen Ambassadors' accomplishments. If you haven't heard, the Teen Ambassadors raised over $32,500 this year which is record breaking for the program! Not only did they raise funds to help survivors across Texas, but they also promoted healthy relationships and spread awareness of teen dating violence and digital abuse within their communities.
Our Teen Hope Awards is virtual this year and goes live on July 26th at 11:30 AM. You won't want to miss words of congratulations for all Teen Ambassadors of Hope from… Texas First Lady Cecilia Abbott, Daniella Monet, The Undertaker & Michelle McCool, & more!
Keynote speakers Abbie Hillis & Meghan Romere − Co-Founders of 12th Woman (www.twelfthwoman.org) − will make a special address about why it's important for Teen Ambassadors to continue their work and how they can include advocacy into any future career.
Click below to RSVP with the number of guests who will be watching on your side of the screen! 
This virtual event is free to the public but will have a suggested $25 donation for entry unless the attendee has previously supported a teen's campaign.
We hope you can join us in congratulating our 2020 Teen Ambassadors of Hope!
---
A message from Vice President of Advocacy and Outreach Amanda Elkanick Oder:
COVID-19 has presented insurmountable barriers for survivors who are quarantined in their homes with abusive partners. Layered on top of this trauma is the disproportionality in rates of domestic violence among Black women and decreased frequency with which they access traditional services and safety. Black females experience intimate partner violence at a rate 35% higher than that of white females, and about 2.5 times the rate of women of other races. However, they are less likely than white women to use social services, battered women's programs, or go to the hospital because of domestic violence.
We know that Black people, and other minority groups, are experiencing Covid-19 at higher rates than their white counterparts and with greater ill effects. Some of the same social inequities and systemic bias that lead to that increased risk of Covid-19 also contribute to the disproportionality described above. With the knowledge of these alarming statistics, TAP's Training and Outreach Department, is committed to intentionally reaching Black survivors and those in historically marginalized communities where they are. Our main goal has always been to bring survivors to services. However, in achieving this goal, we must understand that there is no "one size fits all" approach when survivors are navigating the intricacies of leaving an abusive relationship.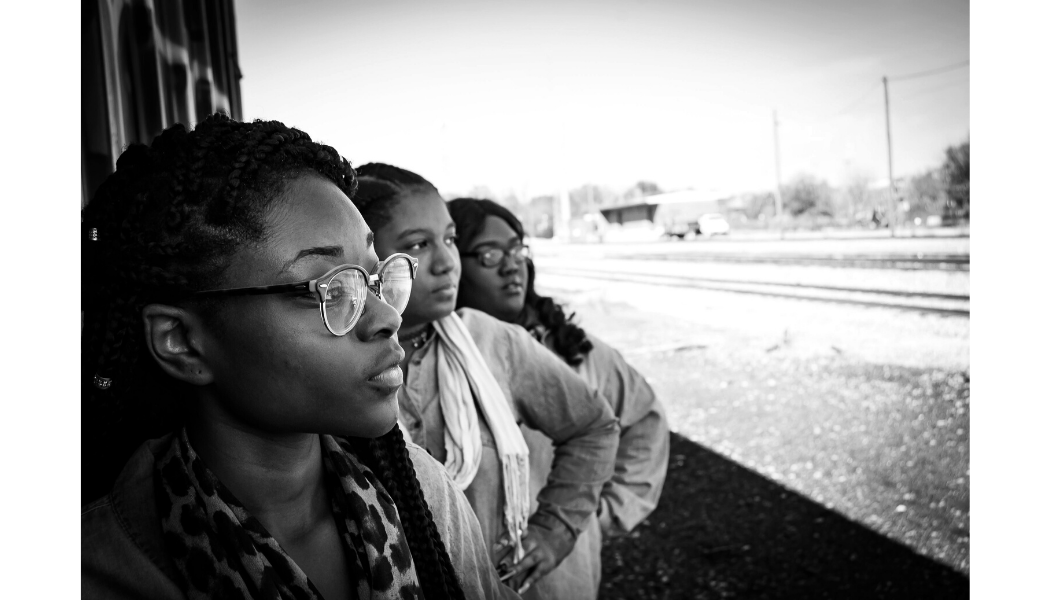 Our first step in bridging this gap is to build meaningful relationships with organizations that provide outreach and services to Black communities.  We are invested in collaborating with those already doing the hard work to deliver life-saving legal services to survivors. As we are still in the process of developing these relationships and making connections we would love the opportunity to meet with those who are impacting their communities. If you know of an organization providing services to Black communities that would be interested in partnering with us, please email us at training@texasadvocacyproject.org.
---
Tell us about your agency's mission and the services you provide to survivors in your community.
The Houston Area Women's Center works to end domestic and sexual violence and supports all in building safe and healthy lives through advocacy, counseling, education, shelter, and support services. Our services are free, confidential and available to everyone.
How has TAP assisted you in the past and what do you look forward to in our future partnership? 
TAP and HAWC have partnered since 2016. We have worked together to provide a safe space for legal virtual clinics, where our clients can benefit from much needed legal advice and pro se services. Our services are imperative, therefore expanding them is always part of the conversation.
How has the COVID-19 pandemic changed things for you and for the people you serve? 
It has been definitely been challenging for our clients in regards to shelter, safety, and employment. We are hearing from many of our clients that abusers are spending more time at home and harming them far more often. We also hear from our clients who have fled and are having difficulties finding employment. Also many of our clients have not benefited from pandemic financial assistance due to immigration status or as part of financial abuse. All services are now being delivered remotely with the exception of our shelter as it continues to stay open.
What gives you and your agency optimism during this time?
HOPE. In the words of our CEO Emilee Whitehurst: "until it stops". Hope that we are saving lives and that we are assisting our clients to move their lives forward free of violence, despite the current global pandemic.
What solutions have you found to overcome adversity?
In this work it is very important to make clients feel safe. We never want to trigger or re-victimize survivors. At HAWC we always look for opportunities to partner with community agencies in order to provide holistic services in a space where clients feel safe and supported by counselors. Emotional support is available if needed while seeking legal aid assistance. An example includes always asking for verbal consent via telephone, email, or fax to ensure confidentiality within our virtual legal advocacy. This makes sure our quality services continue without interruption.
What is one thing you wish people knew about being an advocate?
I would like people to know that we are unsung heroes. That each and every day we are working to save lives. That we work endlessly to heal survivors. Additionally, I would like everyone to know that without compassion there is no advocate.
---
Gather all the Guys and Dolls to celebrate Texas Advocacy Project's 38 years of providing free legal solutions to end power-based abuse in Texas at the 14th annual Black & White Ball, presented by Accenture. A Virtual Speakeasy To Support Survivors Saturday, September 26, 2020 at 7pm.
Don your 1920's apparel, grab a cocktail, and have a Ball with us virtually!  The hour-long presentation features…The launch of TAP's new PSA outreach videos, the Vision Award presentation, a Live Auction, Raffles & More.
Then try your luck with a roll of our dice game and then settle in for a short concert, featuring local musical talent, Jimmie Vaughan!
The Project is proud to honor Cynt Marshall, CEO of the Dallas Mavericks, with the 2020 VISION Award, which is presented annually to a leader committed to ending personal violence in Texas. Be on the lookout for some Dallas Mavericks players to pop in as special guests!
Prohibition era costumes are encouraged. We will be sending out costume ideas, including where to shop, fashion tips, cocktail recipes, and how to host your own house party should you choose.
---
Each year, a handful of law students from near and far dedicate their summer to TAP by helping out our legal staff in assisting survivors. This summer our law clerks have already provided an immense amount of support to our attorneys, even through this new virtual world. Not only are they a huge help to our organization, they also pick up skills they can use once they are are a practicing lawyer to continue advocating for survivors. In case you missed it, three of our summer law clerks have been spotlighted on our social media over the past month. Be sure to check them out and keep your eye peeled for our fourth and final summer law clerk spotlight on Luiza Browning, coming soon! 
---
---
Teen Hope Awards Virtual Show  |  This Sunday, July 26th @ 11:30 AM  |  RSVP HERE
Black & White Ball - A Virtual Speakeasy to Support Survivors  |  Sat, Sept 26th  | TICKETS