IN THIS ISSUE - July 2018
Teen Hope Awards Recap
Survivor Spotlight - Vanessa's Story
Backpacks for Hope Ends Friday
Training & Outreach Spotlight
 
---
Teen Hope Awards Recap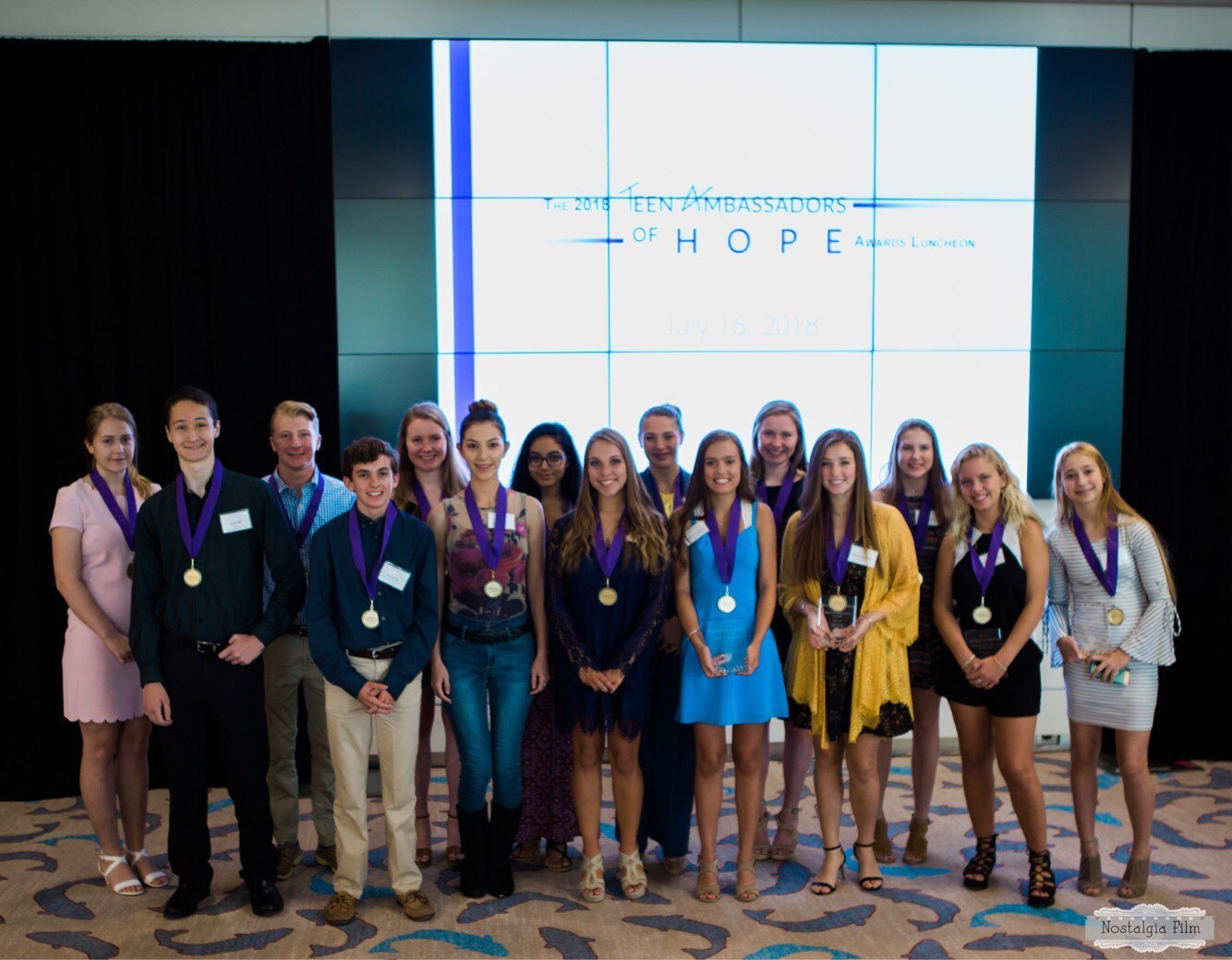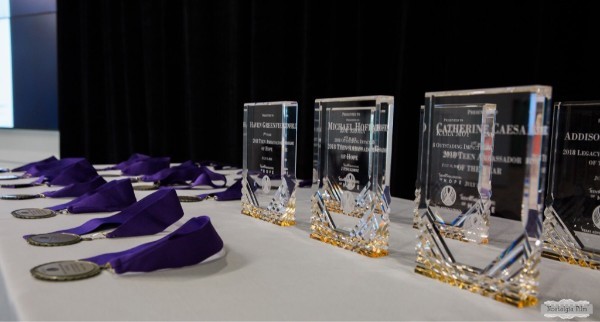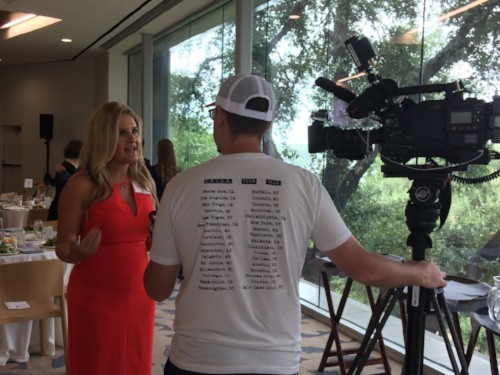 The 4th annual Teen Ambassadors of Hope campaign concluded with the Teen Hope Awards on July 15th at The Line Hotel. This year, 43 teens participated. After receiving training on healthy relationships and leadership skills, the teens were encouraged to be creative and innovative in order to spread the word about teen dating violence, and this year's teens did not disappoint. The result was  over $20,000 raised and 26 outreach events created − ranging from music and dance performances, to a tennis tournament, and online awareness campaigns − educating countless community members.
Board Member Shonnery Pettit gave a moving account of how the campaign began and why it is so critical to what we do, namely, prevention and outreach. The keynote address was presented by three former University of Texas at Austin athletes, Brianna Taylor, Ashley Roberts, and Dorian Leonard. They gave a warm talk and answered questions from the audience ranging from how to raise young men to be respectful of women, to what programs are available on college campuses that help prevent dating violence. The remainder of the luncheon focused on recognizing and awarding the teens for their excellence in outreach and fundraising. 
Outstanding Impact Award (Voted on by their peers, goes to the teen who had the most creative or widespread impact on providing awareness of healthy relationships and teen dating violence in their community): 
Legacy Teen Ambassador:  Zoe Arora, ran a social media campaign and organized and performed 3 music performances at the Musicians Woodshed and created t-shirts to give away for each donation.
1st year Teen Ambassador:  Kara Moy, created a dance performance titled HOPE: A Story Through Dance.  She made the program, recruited fellow dancers, choreographed dances, wrote an original song, and danced the principal role.
2018 Teen Ambassadors of the Year (for fundraising):
Legacy Teen Ambassador of the Year  - Addison Cummings, did a social media campaign.
3rd place - Haven Greenfield, created a series of informative video clips with facts about sexual harassment and teen dating violence, to create a complete social media fundraising campaign.
2nd place - Michael Hoffa, hosted a tennis tournament "The Berry Creek Open Benefiting Texas Advocacy Project" at the Berry Creek Tennis Club in Georgetown.
1st place - Catherine Caesar, organized a charity workout class at Body Business Fitness Club featuring a national Kick box instructor.
We are so grateful for another successful TAOH season! Undoubtedly, each person who left the ballroom was inspired by these young leaders who shined the light on the important topic of teen dating violence and inspired us all to continue the work we do each and every day
---
Survivor Spotlight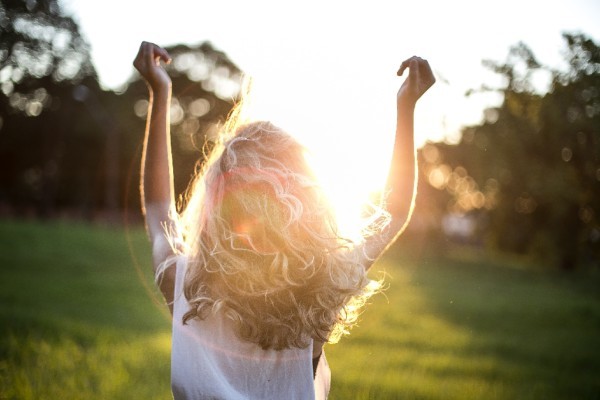 *Vanessa was in an abusive marriage for thirteen years. The relationship became increasingly dangerous with her husband's drug abuse. One evening, he came home high to the point where he did not recognize Vanessa and an argument ensued, which almost turned deadly.  He banged Vanessa's head against the walls, dragged her across the home, kicked and punched her multiple times, and used a hammer to strike her knees and back.  He also attempted to strangle her.  Vanessa suffered extensive injuries including a fractured vertebrae and a damaged left hand.  He was arrested for Aggravated Assault with a Deadly Weapon and is currently in custody awaiting trial. 
 
Vanessa was referred to Texas Advocacy Project by her advocate.  A protective order and a divorce were critical to getting her to a place of safety.  She applied to our Assisted Pro Se Program wherein we provided legal guidance, advice, and drafted all pleadings throughout the process, while empowering Vanessa to represent herself in court.  On May 2018, Vanessa's staff attorney proved up Vanessa's divorce in Bexar County.  Vanessa is now a strong survivor and moving on to the next chapter in her life.
 
*Names have been changed to protect client's anonymity.
---
Backpacks for Hope Update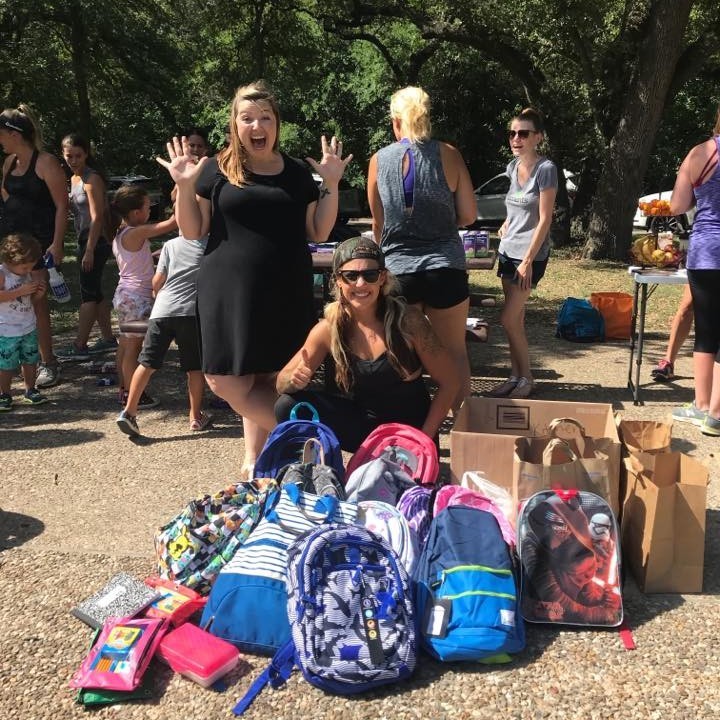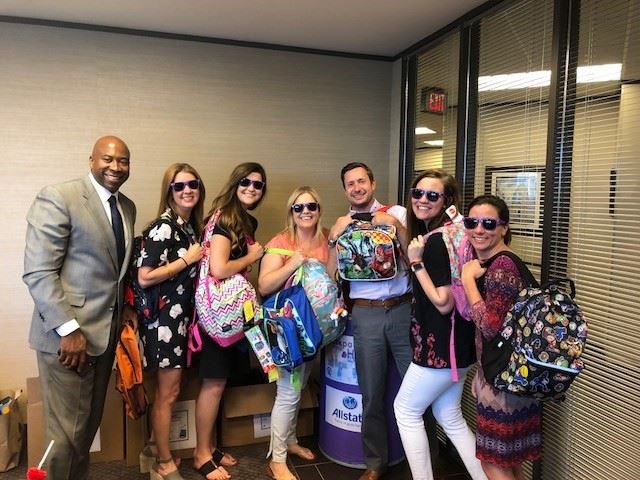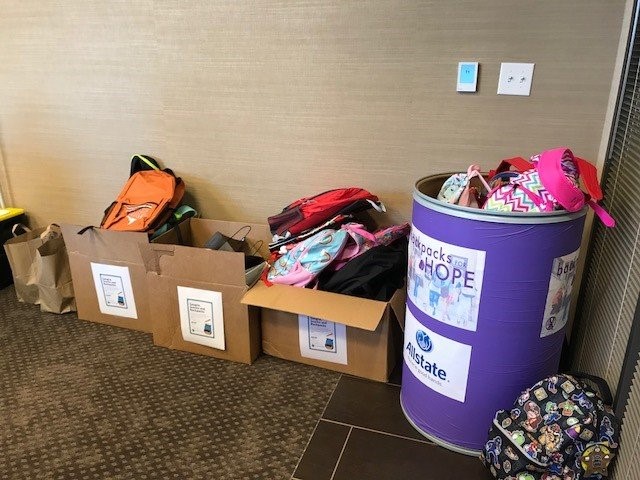 The community has really stepped up this year to help with Backpacks for Hope!  With just two days left you may donate new backpacks and school supplies for children currently living in shelters across Texas.  DONATE and find a list of drop-off locations HERE. Thank you Fit4MOM Sunset Valley and McGuireWoods Consulting for providing pictures our your collection events!
---
Training & Outreach Spotlight

Principals, faculty, and school resource officers receive continuing education credit each summer before back- to-school time. In June, The Project participated in two conferences geared toward Texas educators and school professionals – the Texas School Safety Center Conference in Corpus Christi and the Texas Association of Secondary School Principals Summer Workshop in Austin. Our Survivor Services and Training Director, Amanda Elkanick Oder, instructed 125 educators on the topics of sexting, cyberbullying, and healthy relationships at the Annual TASSP Summer Conference.
Supervising Attorney Sneha Patel represented The Project at the Texas School Safety Center Conference, providing training to school law enforcement professionals and administrators on school safety and protective orders. Since July 2017, The Project has trained over 750 educators and 2,000 students in conferences, primary and secondary schools, universities, and community programs. If you are interested in a training for teens, college-aged students, school faculty, or school-based law enforcement, please visit HERE.
---