Stalking Awareness Month
The Big Game
Board Spotlight
Volunteer Spotlight
Upcoming Events
---

When you think of the word "stalking," what comes to mind? Maybe someone in a trench coat with the collar popped up, making sure to keep twenty feet of distance while slinking behind someone? Okay, that's a little too Hollywood, – so maybe someone who mysteriously knows someone else's whereabouts at all times?
Either way, there was a time when stalking took a lot of time and energy, and was a little easier to stop, since stalkers had to be physically close to victims. Today, stalking looks drastically different. With social media, location services, and smartphones, this abuse has gotten much easier and more intrusive as technology has developed. Now during the COVID pandemic, stalking has moved almost exclusively online.
Cyber-stalking can include repeated calls and texts, unwanted gifts, and personalized threats by someone learning more about you from information on the internet – public and private. But it can also be much more intrusive. We know that about 3 in 4 of all stalking victims know their offender in some capacity, and most often identify their stalker as a current or former dating partner or friend*. Because of this close (or formerly close) relationship, stalkers oftentimes have enough personal information to wreak havoc on a victim's safety and security.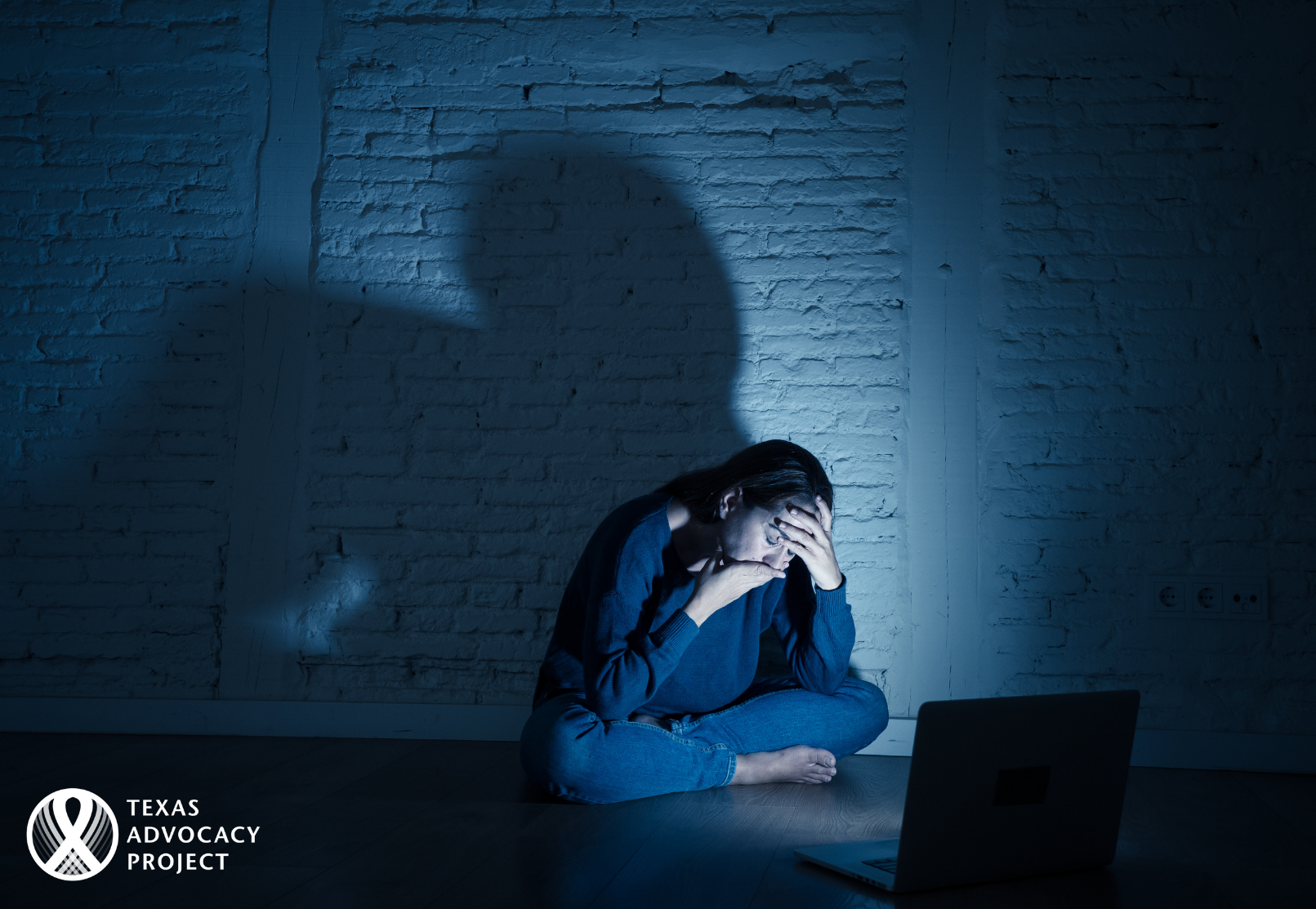 There have been reports of abusers hacking into digital home locks, changing the passcodes to make a victim feel crazy and scared. Cyber-stalkers can also install programs like "stalkerware" on their victim's phones, allowing them to access calls and texts received in real time. Additionally, abusers can hack into smart home devices like speakers, thermostats, lights, and cameras. They can do this if they knew the log-in information at one time, or they can re-set passwords using security questions and answers they most likely know.
Here are some tips on protecting yourself against cyber-stalking:
Change your passwords and security questions to things that a close partner wouldn't know, or something completely left-field. For example, if the security question is "What is your mother's maiden name?" and the answer is Garcia, go ahead and change that to Smith or another last name someone else would guess incorrectly, but you'll remember.

Review your privacy settings on social media, and choose the highest level of privacy available. Sometimes updates are pushed out that impact your previously-chosen settings, so it's always helpful to check periodically.

Change "main" log-ins, such as your Apple ID. If someone can get into this account, they can access personal location services and "Find My iPhone," without you being aware.

Ask a trusted mechanic to scan your car for GPS devices that could have been stuck to your car without your knowledge. You can look as well, but mechanics know sneakier places where they can be hidden.

Block accounts that send harassing or unwanted messages, but make sure you keep screenshots and documentation as future evidence, if needed.
For more information on stalking and digital abuse, request a free training from TAP's Training & Advocacy team.
*Source: Catalano, S., Smith, E., Snyder, H. & Rand, M. (2009). Bureau of Justice Statistics selected findings: Female victims of violence. Retrieved from bjs. gov/content/pub/pdf/fvv.pdf
---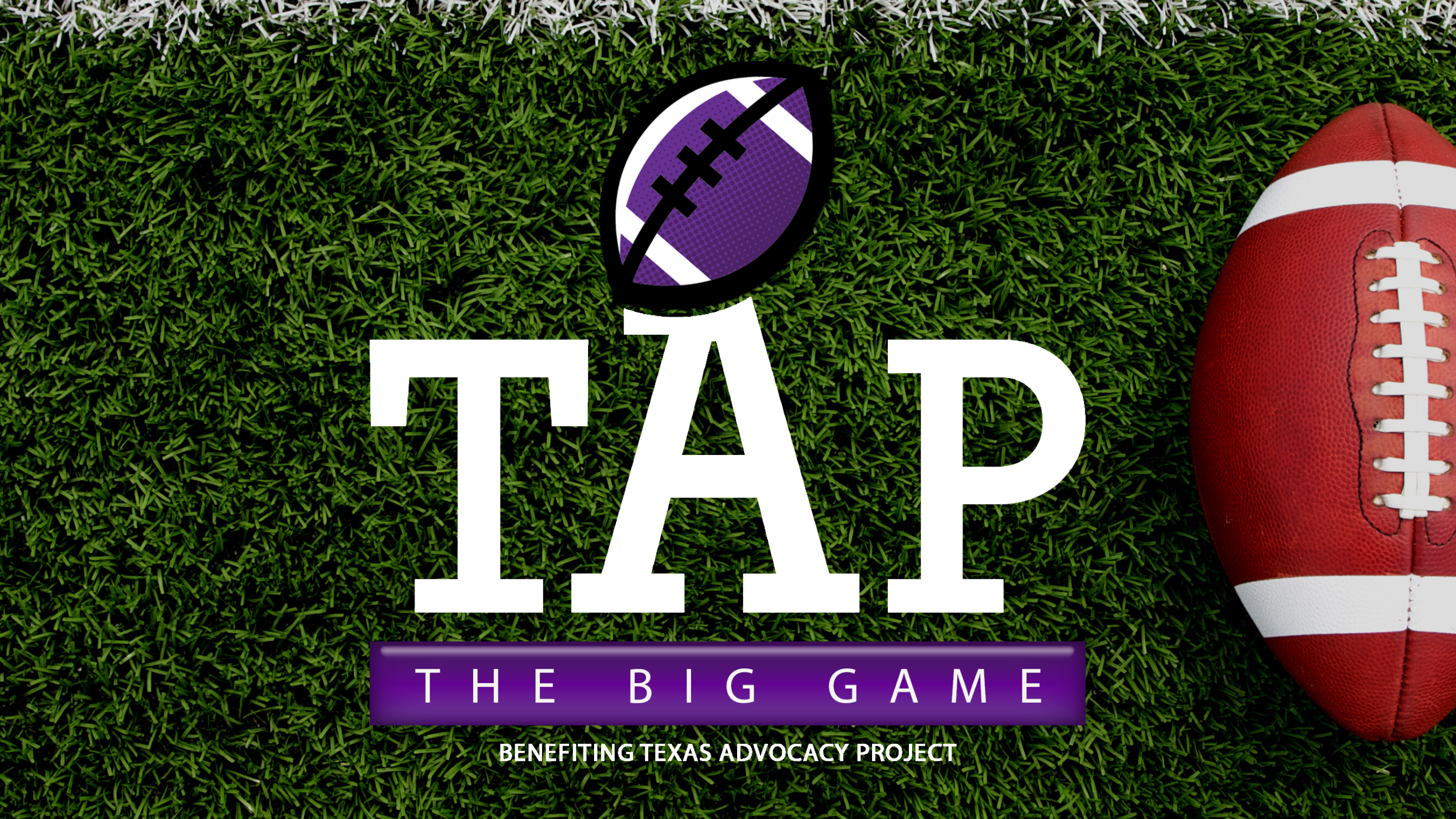 Score a chance to win big AND help Texan survivors break free from abuse.
Choose from TWO football squares grids based on their grand prize. Play from either the Cabo San Lucas grid or the Boulder Fly Fishing grid! Each football square is only $100. Buy one or buy multiples to increase your winning chances!
Prizes will be awarded at the end of 1st, 2nd, and 3rd quarters and the Grand Prize at the end of the game (on Feb. 7, 2021, the day of the Big Game) - all based on the score.
Support survivors and buy your squares today!
For a complete list of prize details including fine print, visit our website.
PURCHASE SQUARES - CABO SAN LUCAS 
PURCHASE SQUARES - BOULDER FLY FISHING 

The Cabo San Lucas grand prize includes a 4-night stay in an ocean-view room at the Hilton Los Cabos Beach & Golf Resort in Cabo San Lucas, Mexico, daily breakfast for 2, and a team of travel professionals who will help you redeem your experience. Restrictions apply. Airfare not included.
Winner will have TWO years from February 7th, 2021 to travel!
Quarter prizes include: Autographed Houston Texans Football, Tiffany & Co. Bracelet, & A Case of Ron Yates Wine.
____________

The Boulder Fly Fishing grand prize includes a full day of exciting fly fishing in Boulder, Colorado on your guided adventure of the stunning nature views of Boulder, lunch for 2 during the fishing excursion, and a 2-night stay at a Hyatt Hotel for 2. Restrictions apply. Airfare not included.
Winner will have TWO years from February 7th, 2021 to travel!
Quarter prizes include: Laser Signed Dallas Cowboys Football, Tiffany & Co. Bracelet, & A Case of Ron Yates Wine.
---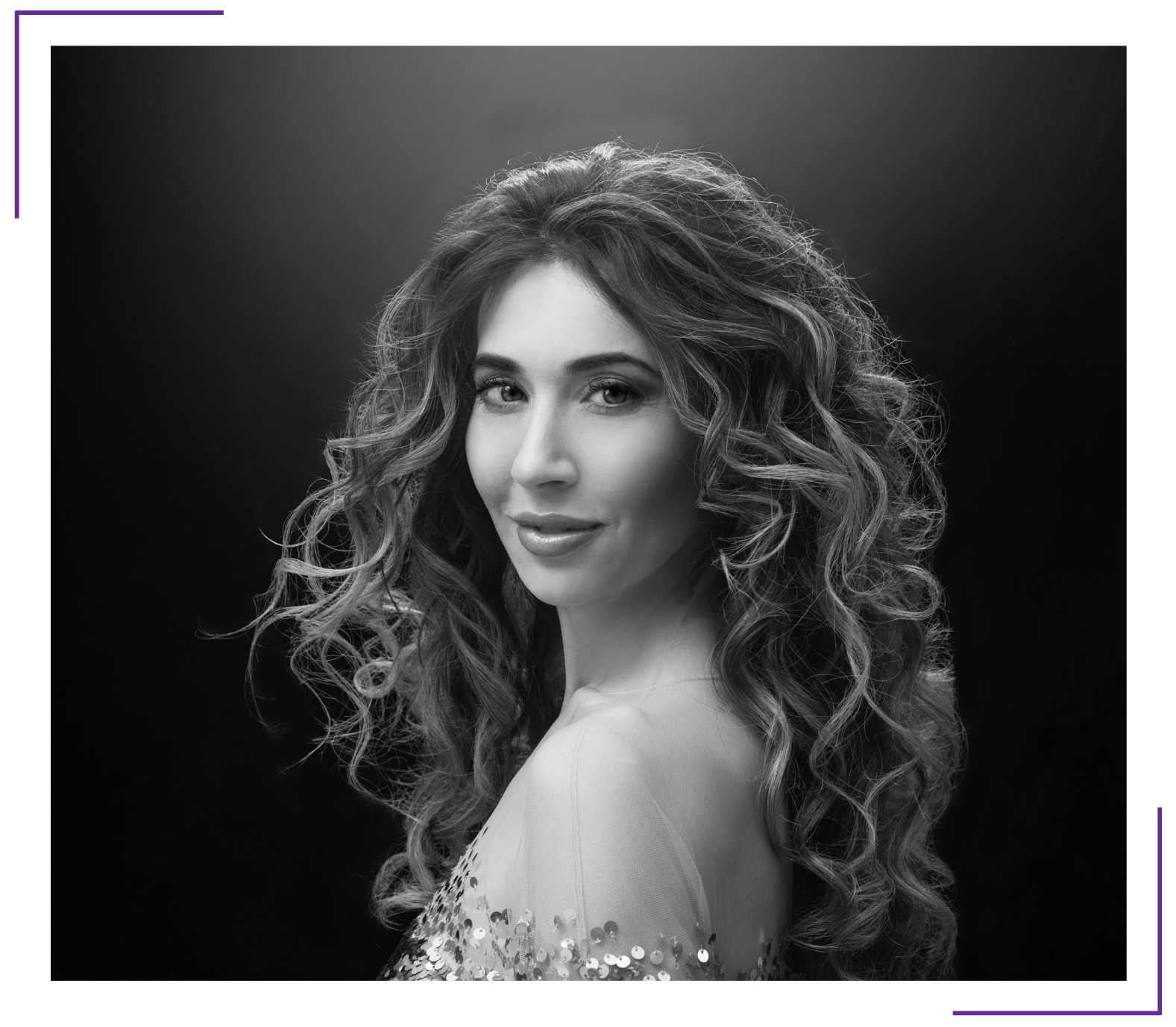 What initially brought you to Texas Advocacy Project? 
I was introduced to TAP through a friend who, at the time, worked for the Project. I loved TAP's mission and that it's a statewide organization. However, it was meeting the staff and witnessing their passion for saving lives that hooked me.
Why is the Project's mission important to share with others?
Although TAP provides critically important legal services, it is important to share that the organization is so much more than a law firm. The organization truly works towards its mission of all Texans living in safety by working tirelessly to educate Texans - specifically young folks - which is key to preventing and breaking the cycle of violence. 
How has serving as a board member made a difference in your life?
It has broadened my perspective in terms of the different approaches to help and effect change whether it's through media, legislation, or simply having a coffee with a friend and getting them involved.  I've learned that it isn't just about throwing money at an issue— it takes real leadership and dedication to achieve TAP's goals.
What have you learned that you didn't know before joining the board?
Before I had the honor of joining the board, I didn't fully appreciate how incredibly efficient TAP is run. Their ability to turn every dollar donated into real solutions for survivors is unparalleled. 
What is your favorite dish or restaurant?
Austin: I love Uchiko & Sway. San Antonio: Bohanan's is impossible to have a meal that's less than spectacular! Probably my favorite steakhouse in Texas. Dallas: The Charles serves Italianish dishes in an impossibly sexy ambiance. Houston: there's a Thai restaurant I started going to way back when I was still in grad school. It's called Kanomwan but everyone affectionately calls it Telephone Thai because it's located on Telephone Road and we're all afraid to mispronounce it. 
What initiative, campaign or event do you enjoy most from the Project?
The annual Black & White Ball because I've been on the BWB committee for some years now and that's initially how I came to be a volunteer for TAP. It's inspiring to witness a group of volunteers from all backgrounds coming together and working harmoniously for the benefit of others.
What are your personal goals in serving as a board member?
In the short term, help raise money and, in the long term, involve more Texans of my generation and the next to help TAP reach new audiences and adjust and serve in an ever-changing world. 
How long have you lived in your current city?
I'm a native Texan but lived about ten years outside of the US and moved to Austin in 2011. There really isn't a place that compares to the friendliness of Texas! Grateful to call Austin my home!
What is your occupation and how would you describe what you do day to day?
I'm a stay-at-home puppy momma and spend my days snuggling pups, working out, attending online classes, keeping my husband in line, drinking champagne, booking fabulous trips and realizing how out of touch with reality I am by answering this question. 
What is your favorite pastime?
I love to throw parties however, due to the current pandemic, parties are on hold until further notice. I'm currently learning to ride a motorcycle and drive a boat. Both are a blast!!
Where can we typically find you on a Saturday evening?
During the summer, I'm typically wake surfing on Lake Austin until the sun goes down followed by dinner at Ski Shores or Hula Hut. During the winter you can find me sitting in front of the fireplace at Jeffrey's or on a beach somewhere in the Caribbean.
---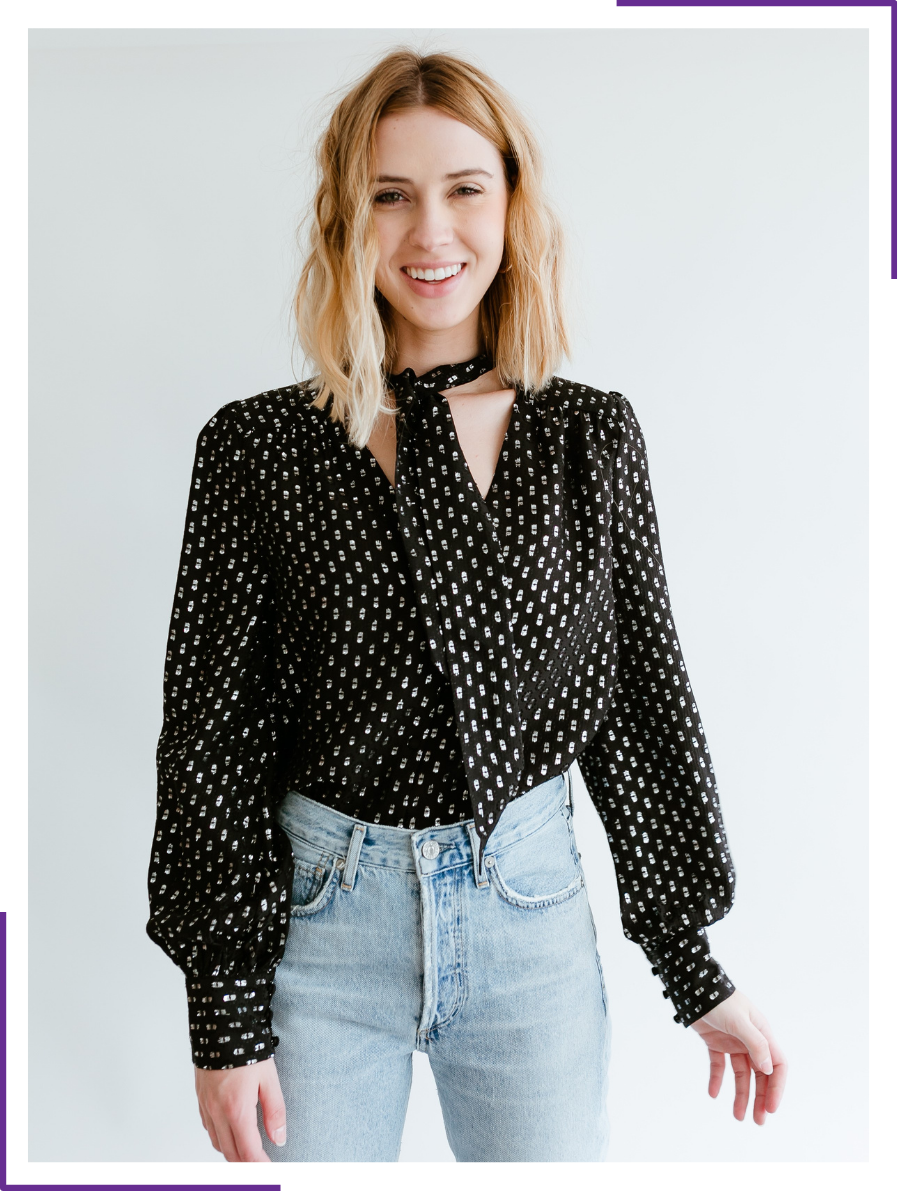 Why did you choose to be a volunteer for Texas Advocacy Project?
I am currently enrolled at the University of Texas at Austin and was afforded the wonderful opportunity to complete a semester-long internship with a legal firm. I immediately knew that I wanted to spend my time with an agency whose work made an immense impact on my immediate community. In the past, I have worked with foster care children and families, teenage girls living in residential treatment centers, and now with homeless veterans. The clientele at Texas Advocacy Project felt inline with my previous work but also new territory for me. I have always had a passion for serving others and was honored to work alongside the incredible staff at the Texas Advocacy Project. I was able to learn from the best and brightest domestic violence advocates and attorneys in our great state of Texas.
Briefly describe what you did for TAP as a volunteer?
My role as an intern was to simply observe and assist the incredible attorneys in their important work. I was able to cultivate a variety of experiences from observing a court hearing, listening to the initial client intakes and the legal line, engage in informative trainings, and spend a semester gathering and presenting on the issue of human trafficking. I was tasked with this particular topic since Texas Advocacy Project not only dedicates its time to domestic violence work but also issue spots for similar topics that will help further their expertise and outreach in assisting those affected by domestic violence and intimate partner violence, which is something that emphatically sets the Texas Advocacy Project apart.  
How did interning at TAP have an impact on you? What did you learn that you didn't know before?
Interning at Texas Advocacy Project will be an experience that I will personally never forget. Originally, the class associated with this internship was created to ensure that students who have an interest in pursuing a law degree would be able to see how attorneys operate and work in the real world. After my time with Texas Advocacy Project, it was solidified that I will pursue a law degree. I have seen that the attorneys and staff at Texas Advocacy Project do life-changing work for their clients and this is inspiring to someone such as myself, who wishes to also engage in such affirming and important work. Not only does Texas Advocacy Project work alongside clients to ensure their safety and long-term stability and success, but they also are heavily involved in the betterment of our community and the world at large by engaging in policy change. I was able to see that attorneys and organizations can partake in both types of work, which was something I had not known prior to my internship and was greatly appealing to me as a young professional who hopes to change the world.  
Why is TAP's mission so important to share with others?
The mission of Texas Advocacy Project is important to share with others because the issue of domestic violence and intimate partner violence is one of epidemic proportions globally. To illustrate this point, the statistics show that 1 in 4 women and 1 in 9 men in the United States have experienced severe violence at the hands of an intimate partner. This issue is observed around the world in every country, socioeconomic status, religion, race, gender, and sexual orientation. Notably, these numbers are shocking but more importantly, they represent real people who are our mothers, sisters, friends, fathers, grandparents, or even ourselves. Texas Advocacy Project has chosen to take an active role in helping mitigate this human rights issue and ensure that all people are afforded protections against this pervasive and appalling issue.  
What did you enjoy most about your time at TAP?
One of my favorite things that I so greatly enjoyed at Texas Advocacy Project was working with Bronwyn Blake, the Chief Legal Officer. She has a brilliant legal mind and it was a privilege to work with and grow alongside her. She encouraged me to engage in "Coffee Talks" with other attorneys and have time to ask them questions and get to know them better. This provided me with an opportunity to understand the backgrounds, interests, and specialties of Texas Advocacy Project attorneys. I was inspired by their passion, perseverance, empowerment, and dedication to their clients and the betterment of domestic violence and intimate partner violence survivors. My second most enjoyable thing about my time with Texas Advocacy Project was being trusted with giving a staff-wide presentation diving into the topic of human trafficking. Bronwyn was exceptionally supportive and allowed me to not only explore this topic but present my findings to the agency. Being a nervous public speaker, I was met with encouragement and admiration at the end of my presentation leaving me feeling impassioned and confident in myself. 
What is your occupation and how would you describe what you do day today?
I am currently employed at Front Steps in a small program named HVRP or Homeless Veterans Reintegration Project. I am the Job Developer and Outreach Counselor so it is my role to assist clients with discovering their occupational and/or academic ambitions and help make that happen. Our program offers career counseling, job readiness training, and endless options for vocational training. On a day-to-day basis, I spend a great deal of time interacting with clients and supporting them on their paths to employment and/or education. I also have the pleasure of connecting with new and existing community members and partners in the Austin area to ensure that our clients have employment and education opportunities with a network of supportive partners.  
Where do you hope life takes you?
I will be graduating from the University of Texas at Austin in May of 2021 with a major in Psychology and a minor in Social Work. After that, I aspire to attend law school in the fall of 2022 and go on to have a fruitful and enthralling career. I have a passion for criminal justice reform and would love to work in that area to help end mass incarceration in our country. My end all be all would be a judge. Ultimately, I hope to combine my love for law and sociology to better our society and engage in policy reform. I hope I can work with Texas Advocacy Project in the future as well! 
What is your favorite pastime? Where can we typically find you on the weekends?
As a student, most of my time is spent studying and as an employee, most of my time is spent working so free time can be hard to come by. To de-stress I love to bake, watch true-crime documentaries, read, spend time with my loved ones, and travel. On the weekends, you will find me at my apartment writing an essay or two for class and then curling up on the couch at the end of the day to decompress. I will be taking the LSAT in August of this year, so I am sure I will be spending countless hours hunched over study material.  
---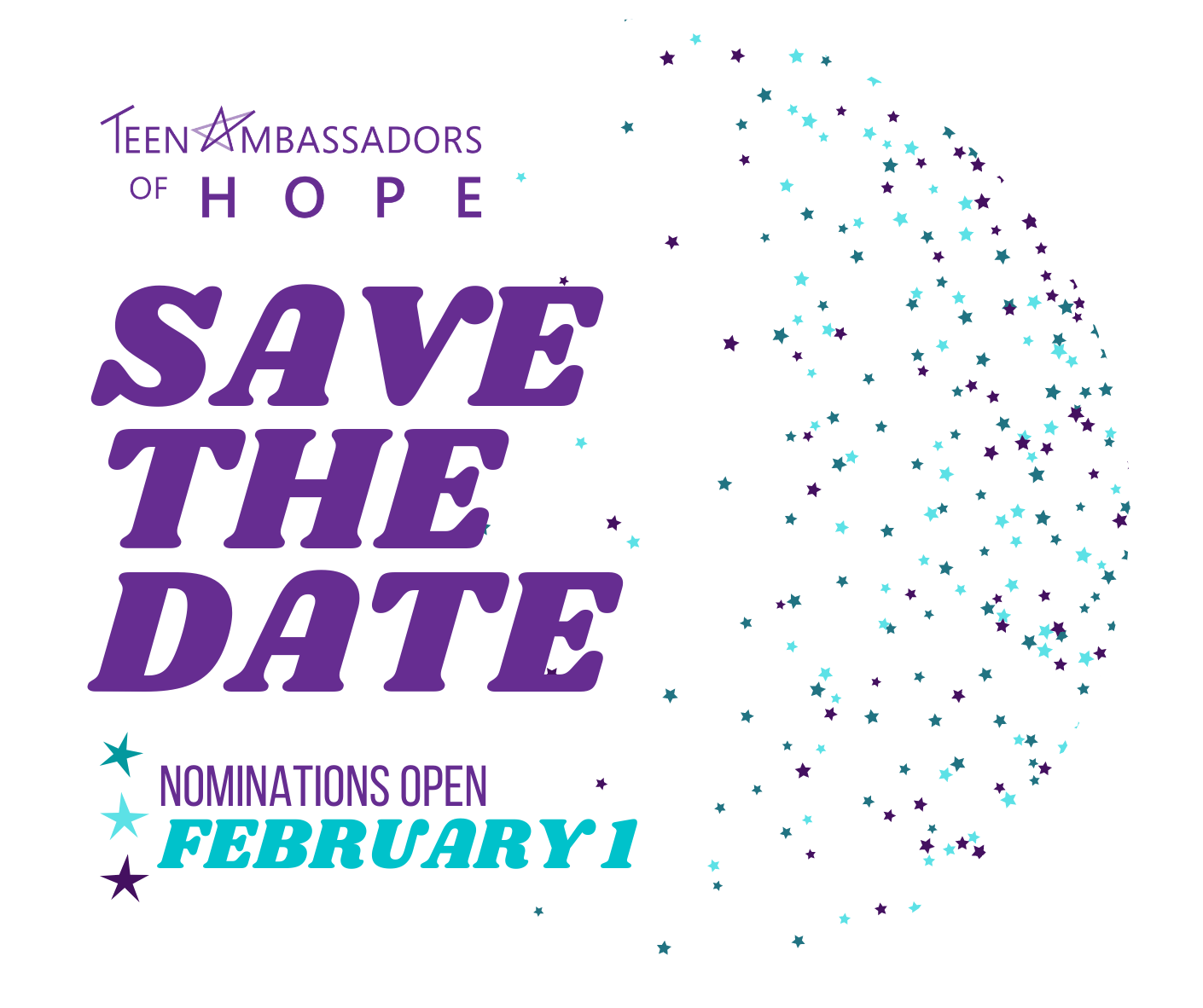 ---
The Big Game Football Squares for Survivors | February 7th, 2021
Teen Ambassadors of Hope | Nominations Open February 2nd, 2021
Restorative Yoga benefiting Texas Advocacy Project | February 18th at 8pm
Handbags for Hope | Launches March 3rd, 2021
Backpacks for Hope | Launches June 9th, 2021