IN THIS ISSUE - February 2020
---
Teen Dating Violence Awareness Month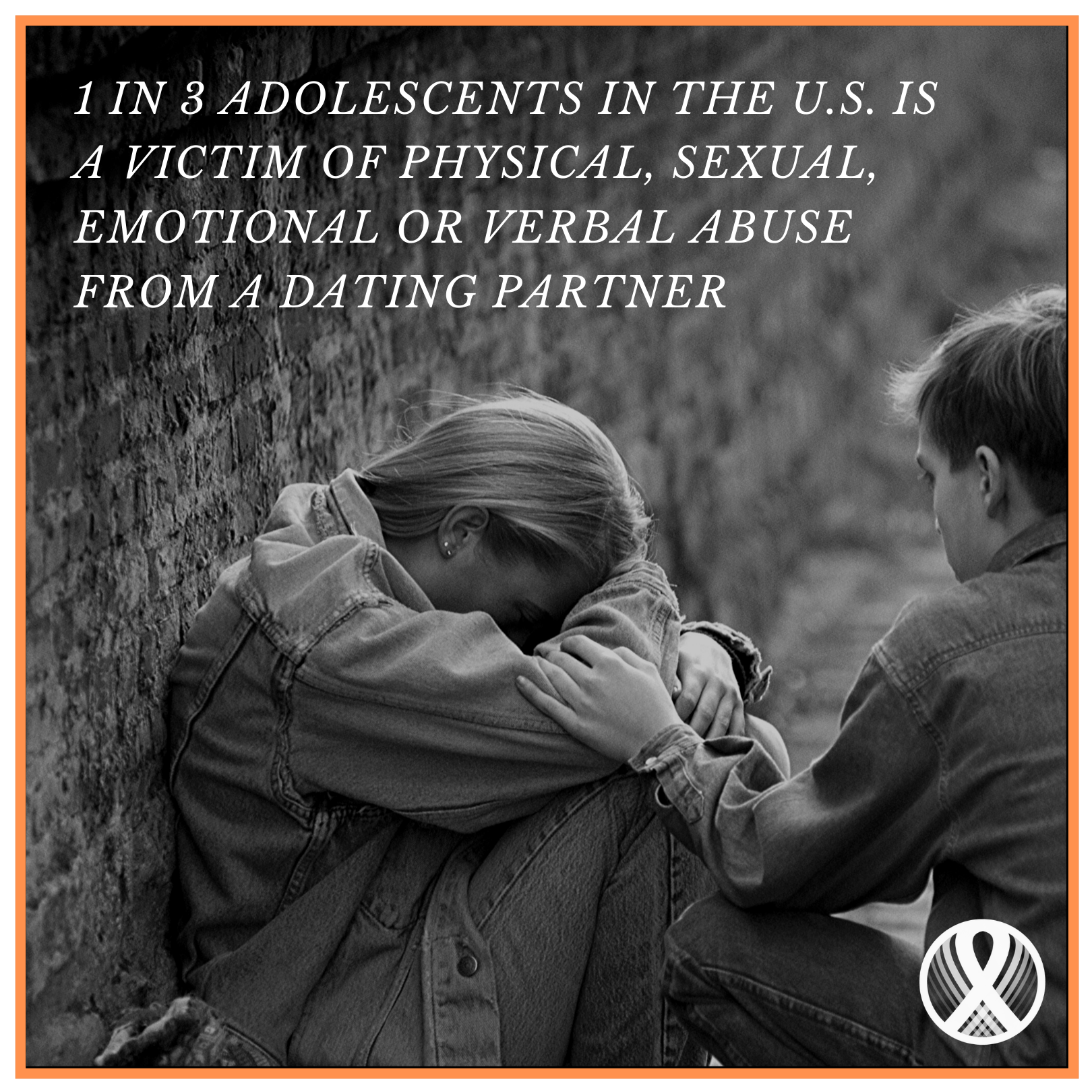 350 teen boys and their moms with the Young Men's Service League gathered together one recent Sunday afternoon to have a candid conversation about healthy relationships, dating violence, cyberbullying, and sexting. As Amanda Elkanick Oder, Vice President of Advocacy and Outreach at TAP, asked the full auditorium questions like, "How many of you know someone who has been cyberbullied?" and "Does anyone have a friend who has been abused by their partner?" hands shot up into the air.
"I know the alarmingly high rates of teens who have been impacted by cyberbullying and dating abuse, but it never fails to shock me when I see every teen's hand in the room go up," said Kaitlyn Eberhardt, Survivor Services & Training Specialist at TAP.
TAP-branded sunglasses were tossed into the crowd for especially thoughtful answers, but moms and sons took home more than fun swag that day. They took home conversation starters and felt empowered to have open conversations about the toughest topics impacting teens today.
Texas Advocacy Project conducts trainings and workshops across Texas to teach teens (and parents and teachers alike!) about these unfortunate realities. Trainings provided by TAP are interactive, positive, fun and leave a lasting impact on the lives of teens across the state. If you would like to request a training with your teen group today, visit: www.TexasAdvocacyProject.org/training
---
Calling all Teens & Parents of Teens. Nominate the TEEN in your life for this amazing opportunity. Applications are now open for 2020 Teen Ambassadors of Hope! Teen Ambassadors of Hope is a great way to stand out on college applications and provides teens with training on healthy relationships, teen dating violence, online safety, and leadership skills.
Teens can self-nominate or parents, teachers, coaches, and other teen influencers can nominate a deserving teen.
Nomination Deadline Feb. 29, 2020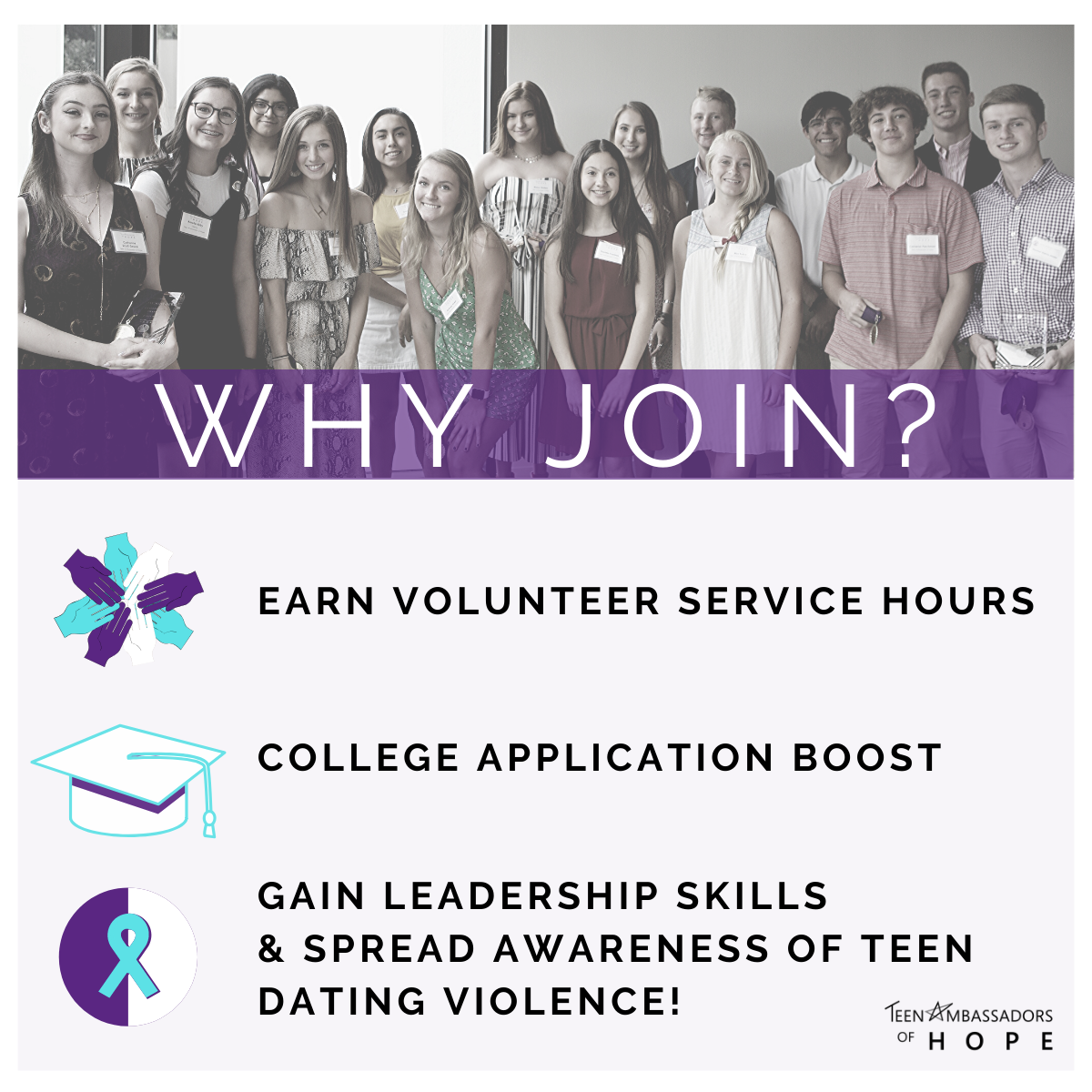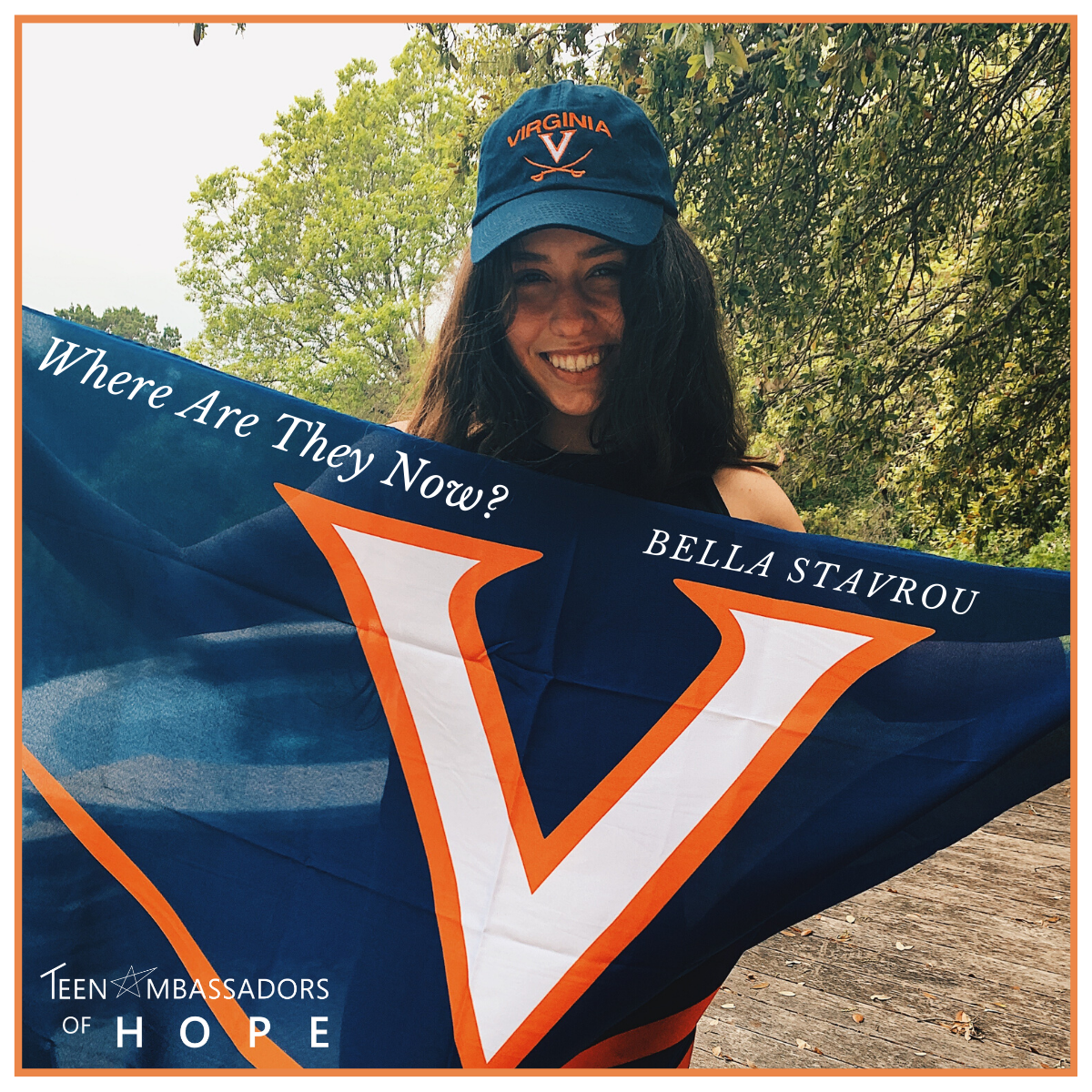 "I currently attend the University of Virginia and am pursuing a double major in Biology and Art History. TAOH provided a strong extracurricular that has not only helped me get into my current university, but helped me build skills that I use every day: professional communication, advocacy, and teamwork to reach a common goal. I'm so thankful for my years as a Teen Ambassador!" -Former Teen Ambassador, Bella
---
Kentucky Derby Watch Party
A Q&A with Anu Reddy and Ronda Underkofler, our 2020 Kentucky Derby Watch Party Co-Chairs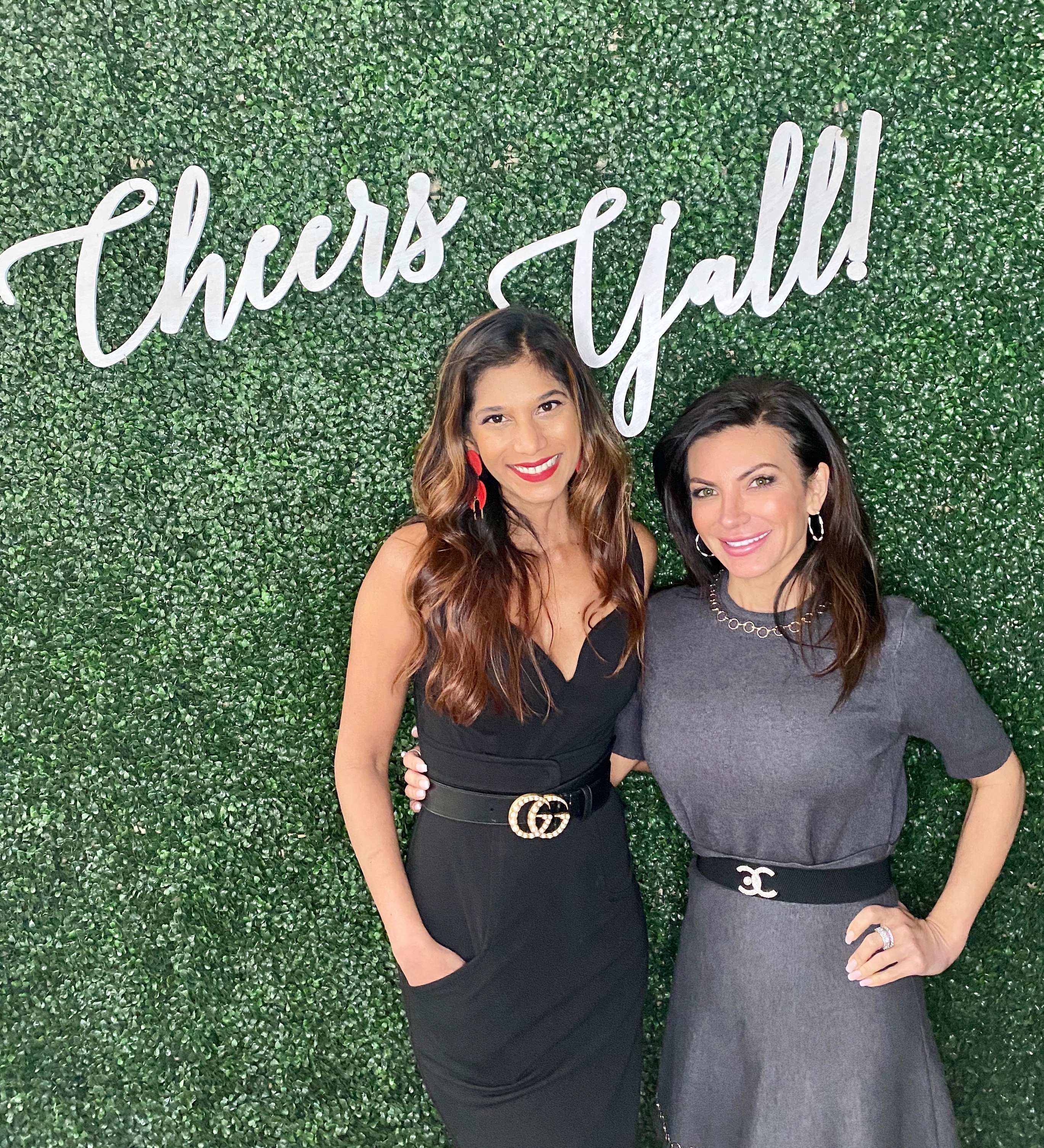 How were you initially introduced to or made aware of Texas Advocacy Project?
Anu & Ronda: It all started at the Black & White Ball the year America Strader chaired the event and invited us both!
Why is TAP's mission important to you?
A: I grew up in a society where power-based abuse was "not a big deal." A woman was encouraged by her friends and family to stay in an abusive relationship -especially a verbally abusive one, because she was being "well provided for" and "wasn't being hit!" Women worried about societal gossip, kids being affected, and quite honestly women didn't have anywhere to go especially if they did not work. It would be amazing for all women in Texas- and even across the globe- to know they have the freedom to say no and walk away. It will be a hard, emotional journey, but it is powerful to know you do have a choice and the help you need via TAP to make that journey.
R: Being involved with TAP is one of the most fulfilling things I can do with my time. I saw my mother battered and beaten many years of my life and I felt helpless...and that's what connects me to this organization. I have an understanding, a knowing, and I feel that by giving my time to this organization, even in a small capacity, I am a part of something greater and helping to transform the lives and create safer environments where the victims can live to their full potential. 
What are your goals for the 2020 Kentucky Derby Watch Party?
A: I want everyone to have so much fun that they cannot wait to come back next year. Oh, and I also want to ensure we meet our fundraising goals!
R: My goals for the event are to create a greater awareness of TAP's mission and to grow and create "The Best Derby Watch Party" in Austin, so ultimately the event will be known as "the one party you don't want to miss!"
What is one thing you have learned around power-based abuse that you didn't know before volunteering for TAP?
A: When I thought of abuse before it was mostly physical, but I realized verbal abuse is just as damaging. Humiliating your partner, controlling their every move,or threatening them is also a power trip and usually gets worse. A woman may hang on with the hope that her partner will change when in reality it only will get worse and they need to know they have the resources to walk away.
R: For me it was quite surprising to learn that teen relationship abuse is an epidemic and that 1 in 3 boys and girls have experienced some form of abuse from a dating partner while still adolescents.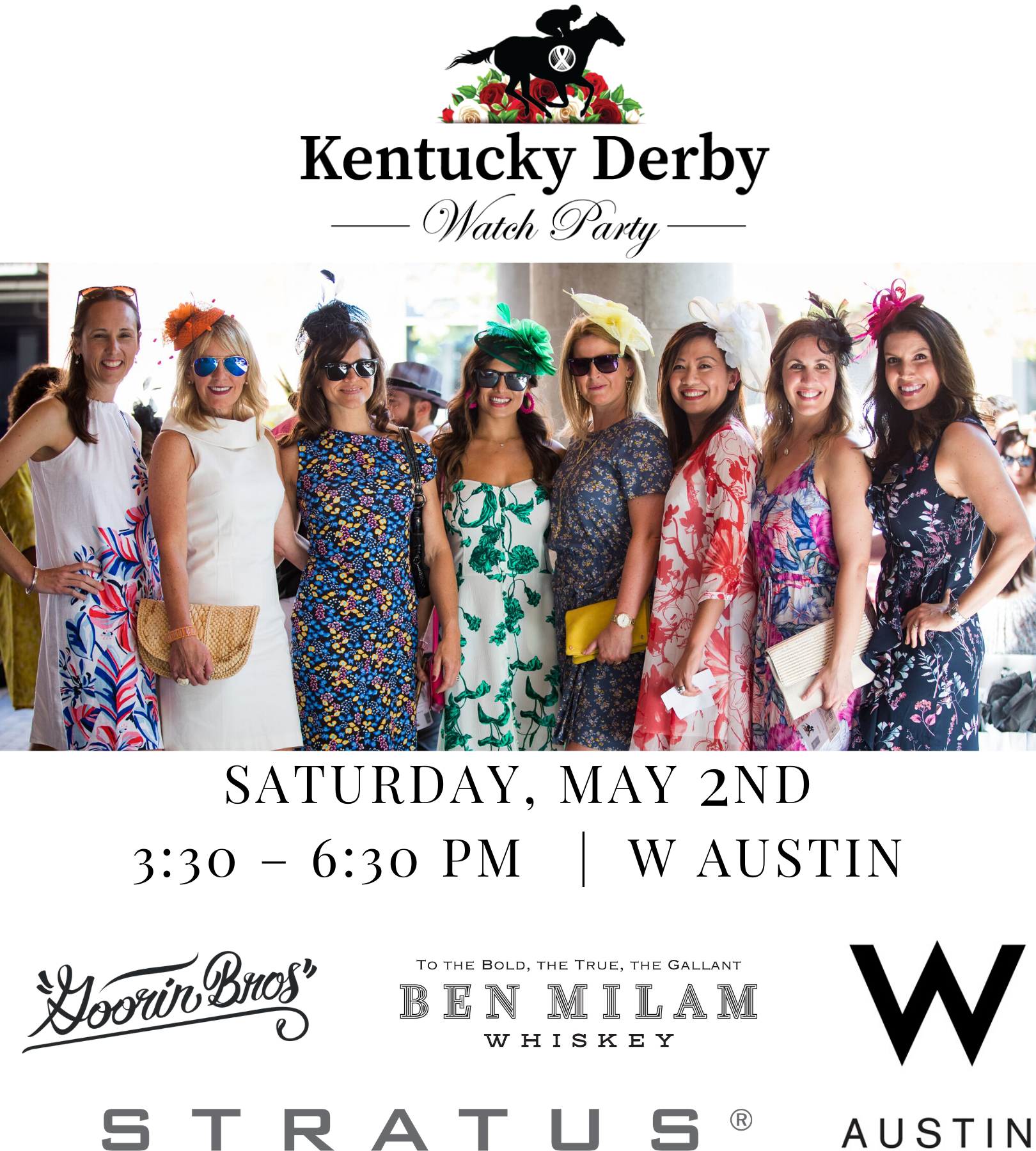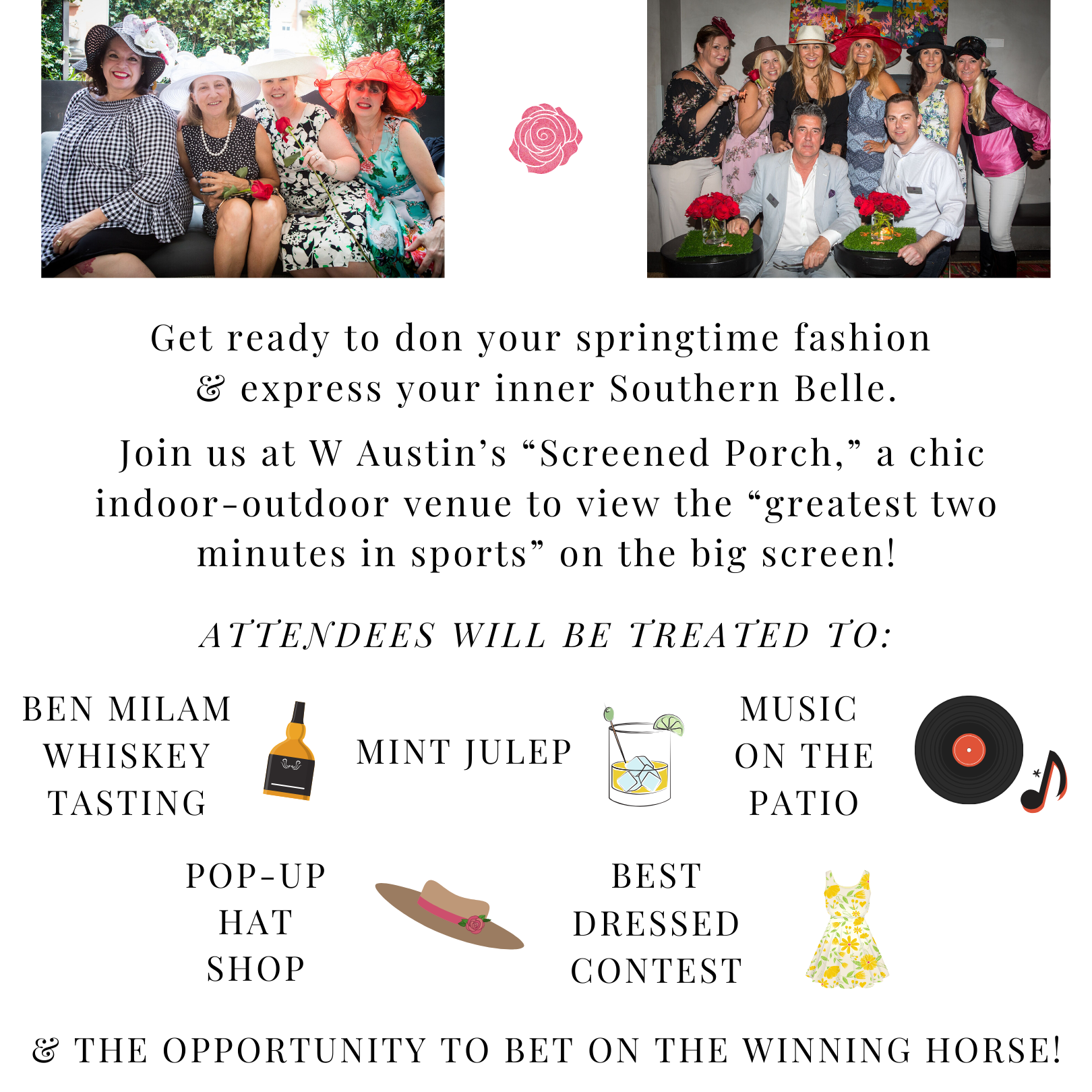 ---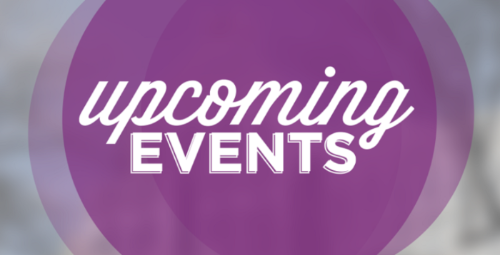 Teen Ambassadors of Hope Nomination Deadline  |  Feb 29th 
Handbags for Hope Launches  |  March 11th 
Kentucky Derby Watch Party  |  May 2nd 
Teen Hope Awards Luncheon  |  July 26th 
Berry Creek Open at Berry Creek Tennis Club  |  Fri, July 31st - Sun, Aug 2nd 
Black & White Ball at the brand new Austin Marriott Downtown  |  Sat Sept 26th