IN THIS ISSUE - February 2019
---
Our largest campaign of the year!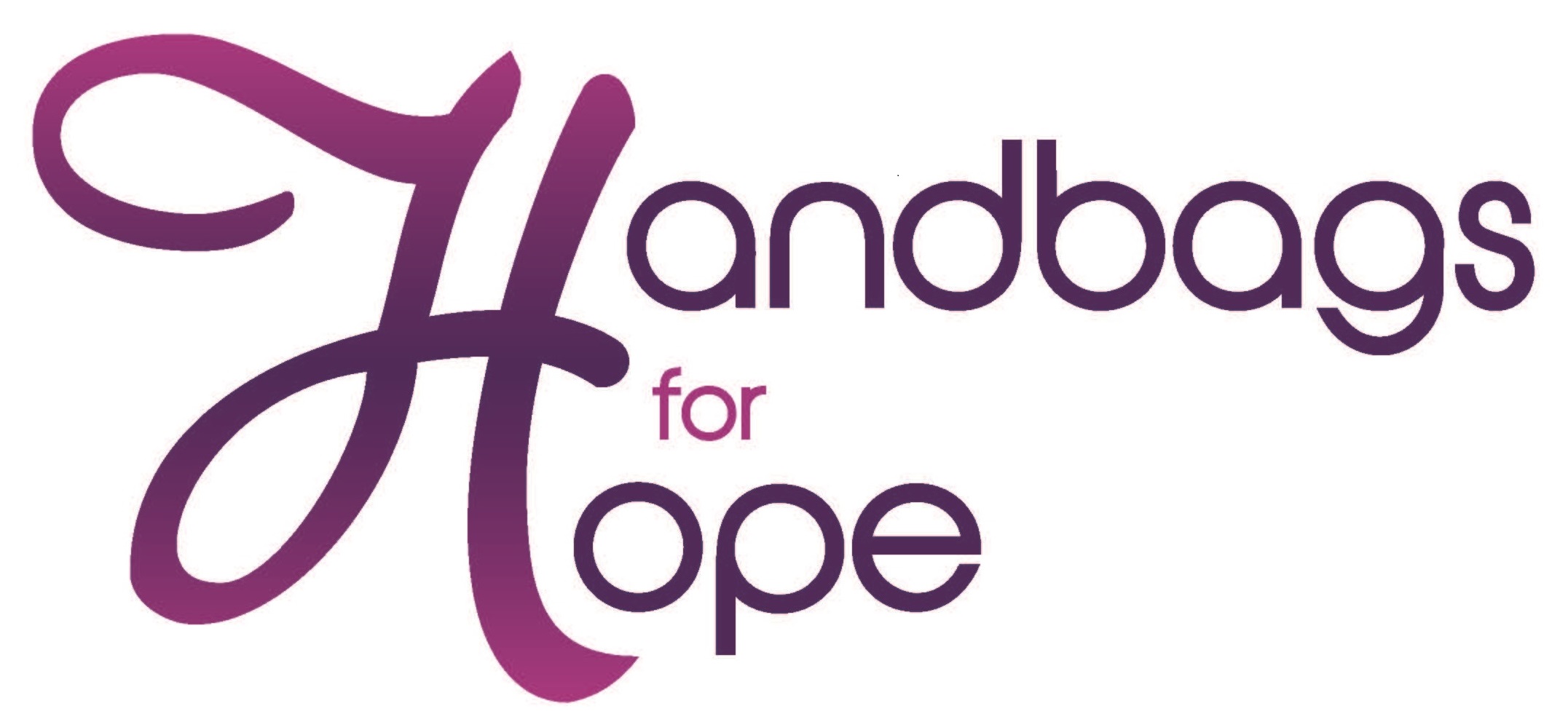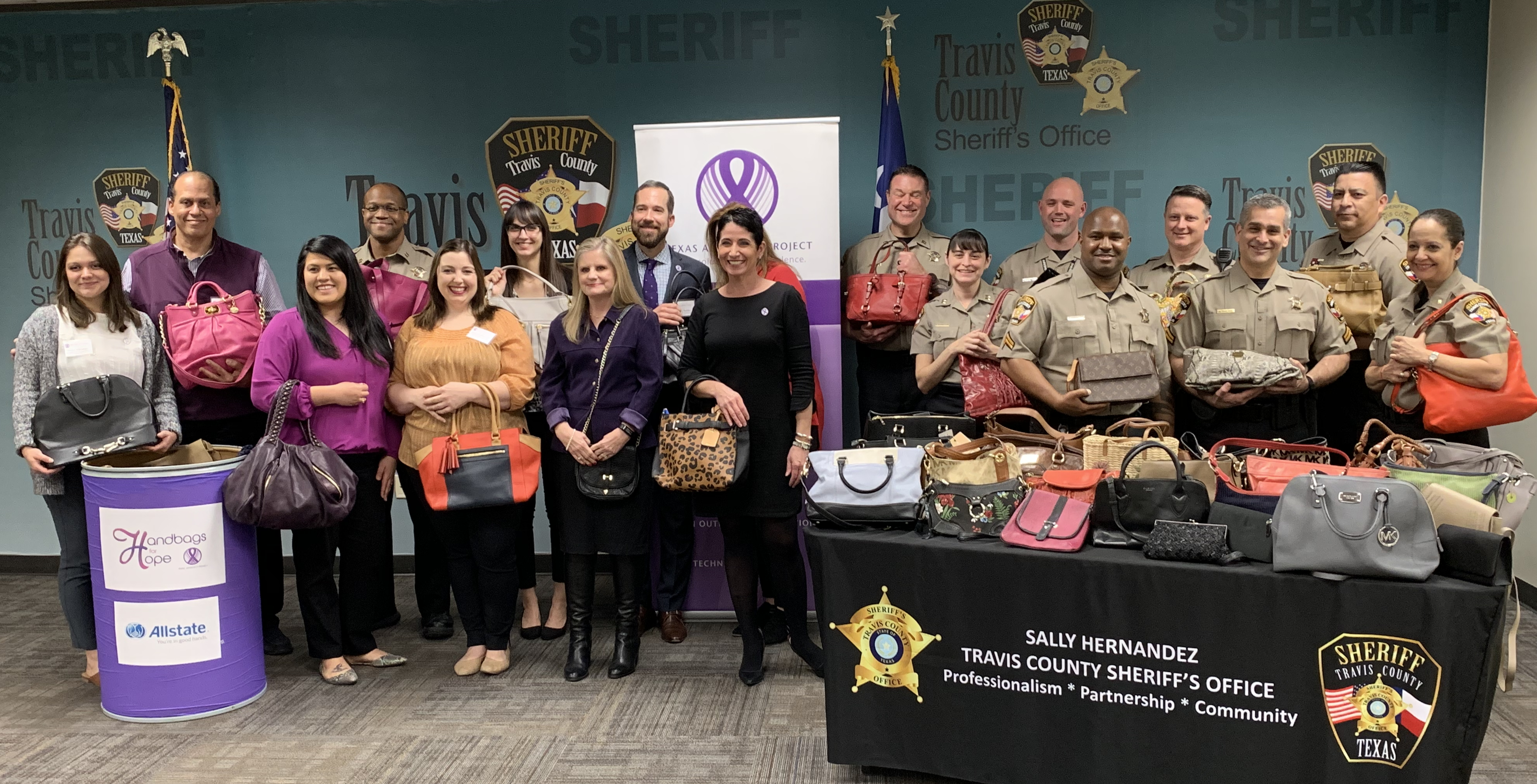 Feb. 20th we launched our biggest campaign of the year, the 12th annual Handbags for Hope campaign!  Every year we partner with Travis County Sheriff's Office to collect and distribute thousands of new and gently used purses, filled with information on our life-saving free legal services to survivors in domestic violence shelters across Texas. These purses get delivered to the shelters in time for Mother's Day, so children can gift a purse to their mom. 
New for 2019, we are expanding our reach to survivors of sexual assault.  We will now also be providing Handbags for Hope to hospitals, making them available to rape survivors after their SANE (Sexual Assault Nurse Examiner) exam. When survivors of rape complete their exam, they usually have to leave behind clothing and belongings as evidence.  Departing the hospital in donated clothes and carrying a plastic bag can be an extremely dehumanizing experience.  Leaving the hospital with a handbag versus a plastic bag will give survivors some dignity back and give hope through our legal line and agency information enclosed in the handbag. 
There are several ways you can get involved with Handbags for Hope:
Host a Drop-off Location 
Host a Collection Event
Donate a Handbag
Volunteer (We need hundreds of volunteers to process purses!)
Click the button below for more information and to find a drop off location near you.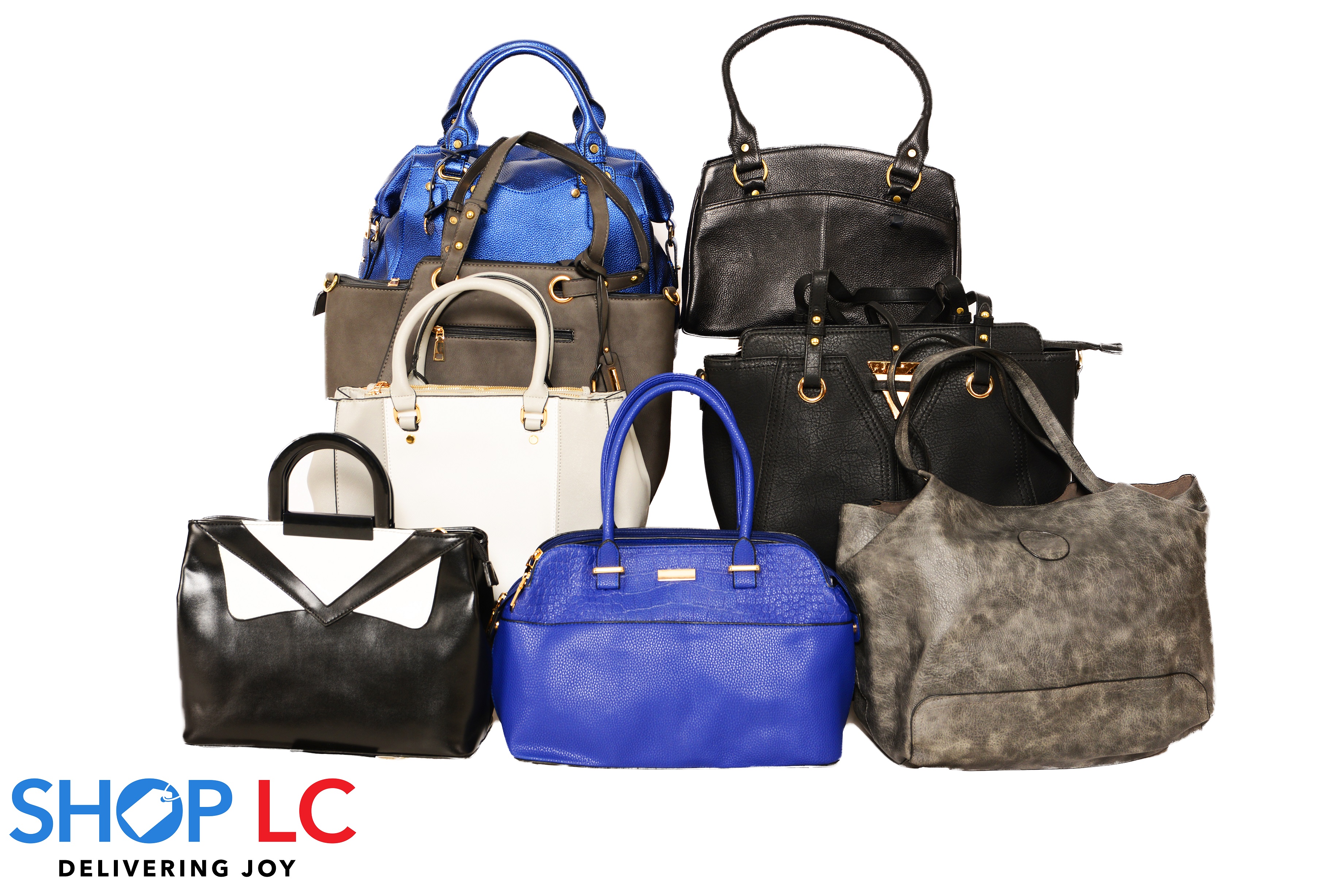 ---
Teen Dating Violence Awareness Month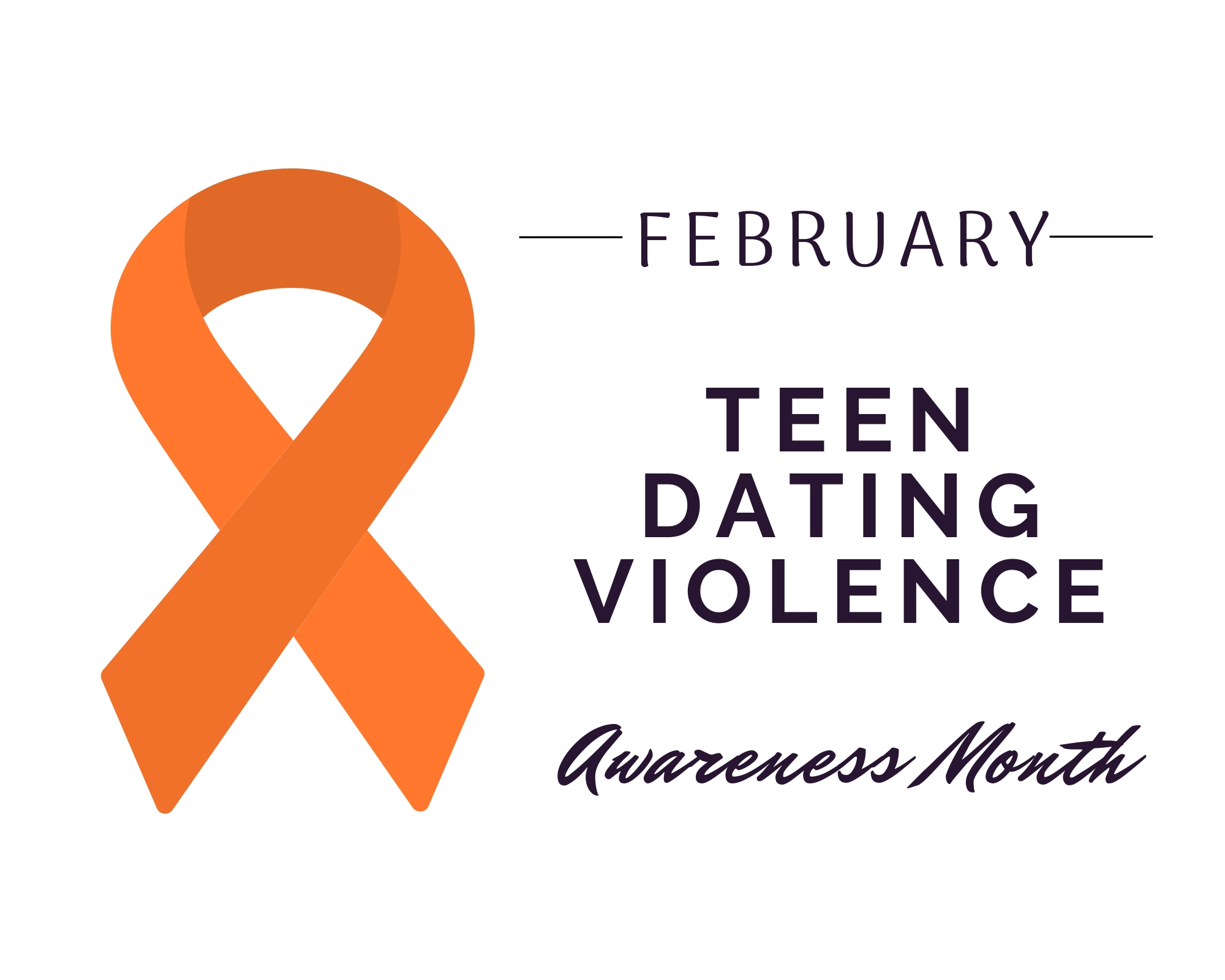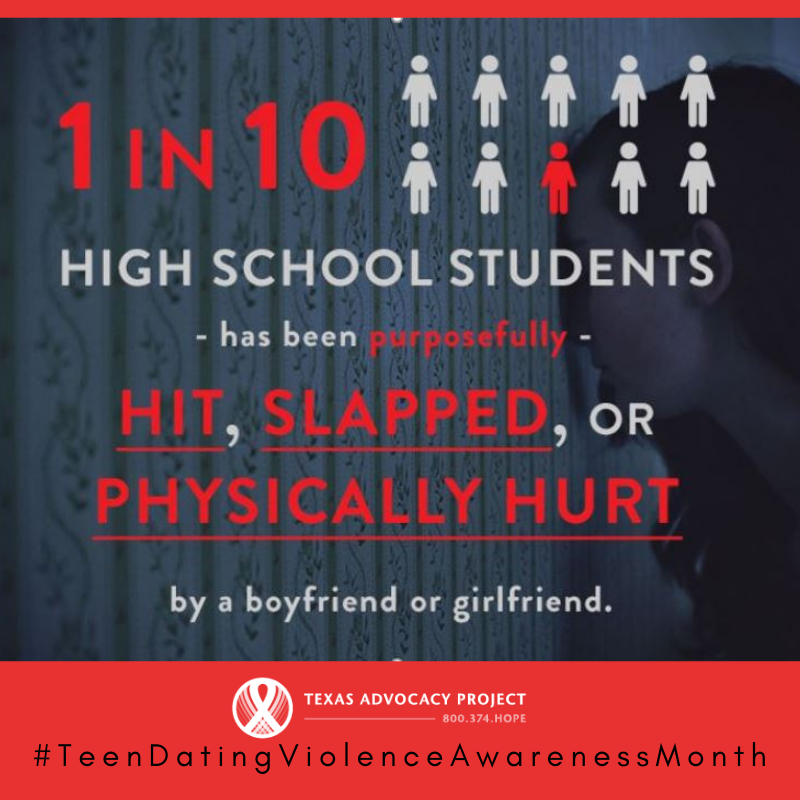 February is Teen Dating Violence Awareness Month and currently 1 in 3 high school students are victims of physical, sexual, emotional or verbal abuse. At Texas Advocacy Project we are hard at work to change this statistic. We have two initiatives that impact teens directly: Teen Outreach & Teen Ambassadors of Hope.  
 
Teen Outreach: Our Training & Outreach department goes into middle and high schools to speak to students on a variety of topics, including one of our most requested trainings, "Healthy Relationships, Teen Dating Violence and Digital Abuse". We cover topics such as What is an unhealthy relationship? and Warning signs of dating violence.  
Because it is common that dating abuse often starts out as digital abuse, we speak to teens about the use of technology to bully, harass, stalk or intimidate a partner. And with older teens we are able to talk about the relationship between sexting and dating violence. For instance, an abusive dating partner might demand, pressure or blackmail their partner for sexually explicit materials. Training teens involves a lot of talk about boundaries, both physical and digital.  And we want teens to know that they have legal options; minors can apply for their own protective orders and TAP is here to help!
Know the Warning Signs of Dating Violence:
Checks cell phone or email without permission
Constantly puts partner down
Extreme jealousy or insecurity
Explosive temper
Makes false accusations                                                                                                                                                                              
Mood swings
Physically hurts victim
Possessiveness
Tells victim what to do
Isolates victim from family or friends                         
If you or someone you know is in need of help, call 1-800-374-HOPE or go online at www.texasadvocacyproject.org. 
---
Nominations remain open until Feb. 28th for the 5th Annual Teen Ambassadors of Hope campaign. Engaging teens to reach out to their peers and share our mission is so important because teens are just as likely to suffer from power-based abuse as anyone else, but less likely to report it or get help.  
Selected Ambassadors will receive training on healthy relationships, teen dating violence, and online safety. Ambassadors will earn service hours for their volunteer endeavors and can highlight their efforts on college and scholarship applications, allowing them to stand out among their peers.
 
Each Teen Ambassador has 3 goals:
Champion the Mission and Services of Texas Advocacy Project
Promote Awareness of Dating Violence and Healthy Relationships
Raise a minimum of $500 for Texas Advocacy Project
Please nominate one or more talented teen and help us spread the word about this meaningful opportunity.  
---
Gretchen Carlson Leadership Initiative Regional Summit
The Project was honored to lead a break-out session at the Gretchen Carlson Leadership Initiative Regional Summit in Dallas,TX last month. Gretchen Carlson, who previously hosted for Fox News for more than seven years, became the face of workplace harassment survivors.
The profits from Carlson's book Be Fierce go to Carlson's Gift of Courage Fund, which supports organizations empowering women and young girls. This year the fund is providing free workshops to low-income women facing gender-based discrimination and violence through the Gretchen Carlson Leadership Initiative. GCLI is a program that unites diverse communities of women for a day of nonpartisan advocacy and civic leadership training, with a special focus on reaching and equipping survivors of and those passionate about ending gender-based violence and harassment. TAP Supervising Attorney Sneha Patel, had the privilege to present Legal Options for Survivors, as well as lead one-on-one legal clinics. The GCLI was a wonderful experience and we look forward to returning next year!
The Project offers education and training sessions year-round. If you have a training need or event you'd like us to be involved in, email training@texasadvocacyproject.org. 
---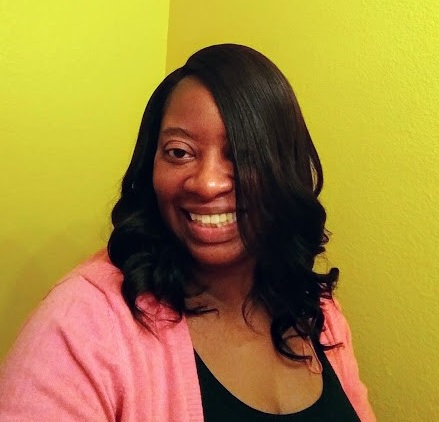 Interview with Supervising Attorney
Keri Ward
What initially brought you to Texas Advocacy Project?
For the majority of my legal career I have advocated for survivors of domestic violence, sexual assault and stalking.  A few years ago I worked as  Regional Attorney for the Department of Family and Protective Services.  While I enjoyed the work and felt fulfilled, it was not where my heart was at the time.  When I saw the posting for an attorney with the Texas Advocacy Project I saw an opportunity to get back to the work that I missed and loved.
Why are you passionate about working at Texas Advocacy Project?
Working at TAP gives me the opportunity to give a voice to survivors who might not otherwise have spoken up for themselves or made the decision to make a positive change in their lives.
 
What is your favorite thing about working at Texas Advocacy Project?
Helping survivors with the legal issues that they encounter whether that be through providing legal advice, assisting them in representing themselves or directly representing them in court.   
What's one thing you wish people knew about being a Supervising Attorney?
How rewarding it can be!  It's not just about "supervising" attorneys, it's about instilling confidence in them so that they will go out and advocate for survivors.  Watching them get excited about cases and wanting to go out and try to make a difference in someone's life is amazing to see.  I learn something from the attorneys and other staff in my group every day and I am blessed to have the opportunity to work with them.
What do you most like to do to unwind?
I like to read books, play with my dog and spend time with my friends and family.  Helping survivors can be emotionally draining at times and having an outlet is what helps me keep doing this work.  
What can we find you doing on the weekend?
I attend a Crossfit box and you can find me there on the weekend throwing weights around and spending time with my Crossfit fam.  When I am not there I am with my pup and my friends and family. 
What is your favorite dish or restaurant?
I cannot pass up a good steak.  If there is ever a choice I will always pick a fancy steakhouse.  I also have a bit of a sweet tooth so I'm not shy about asking for a dessert menu!
---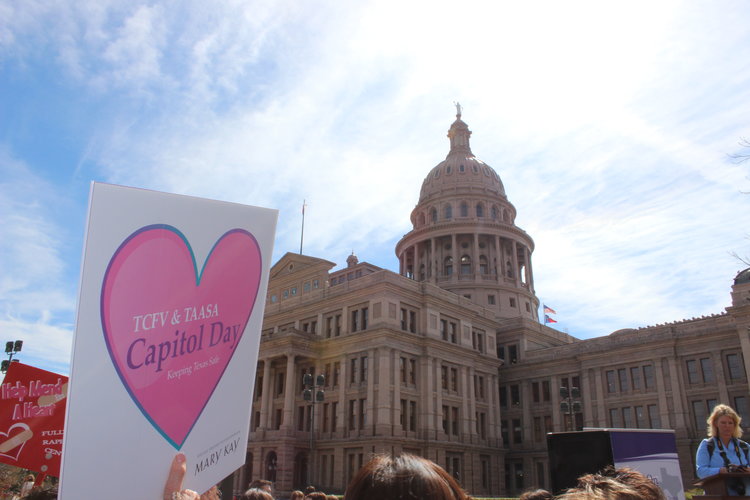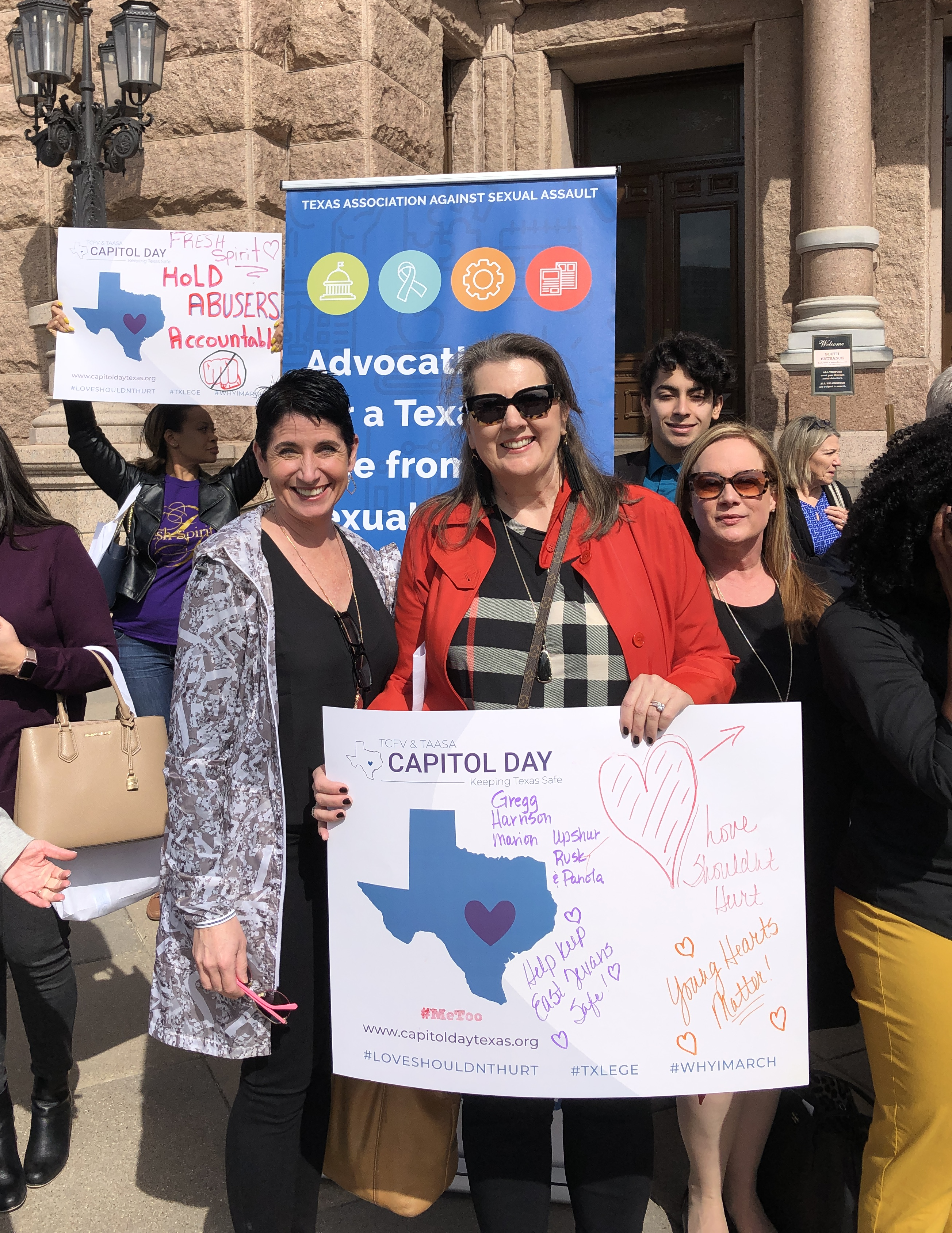 February 14th, we joined forces with TCFV & TAASA for Capitol Day, to amplify voices of Texans who care about the safety of survivors of family violence and sexual assault.  It was a full day of advocacy and inspiration as we worked with state leaders to keep Texans safe.  The intention of this rally is to move our leaders to make a strong stand for full funding of vital support services and spread the message that love shouldn't hurt.
---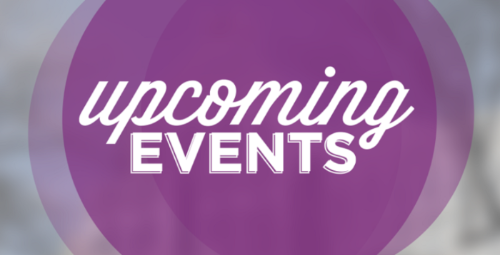 Teen Ambassadors of Hope Nominations close February 28
David Yurman at The Domain, Shop for a Cause - Wednesday, May 8
Black & White Ball at the JW Marriott Austin - Saturday, October 26
---