IN THIS ISSUE - August 2017
Success of Backpacks for Hope
Teen Ambassadors of Hope Concludes
Summer Heat Doesn't Stop The Project
Client Story - Carrie's Story
---
Another Backpack for Hope drive has successfully comes to an end!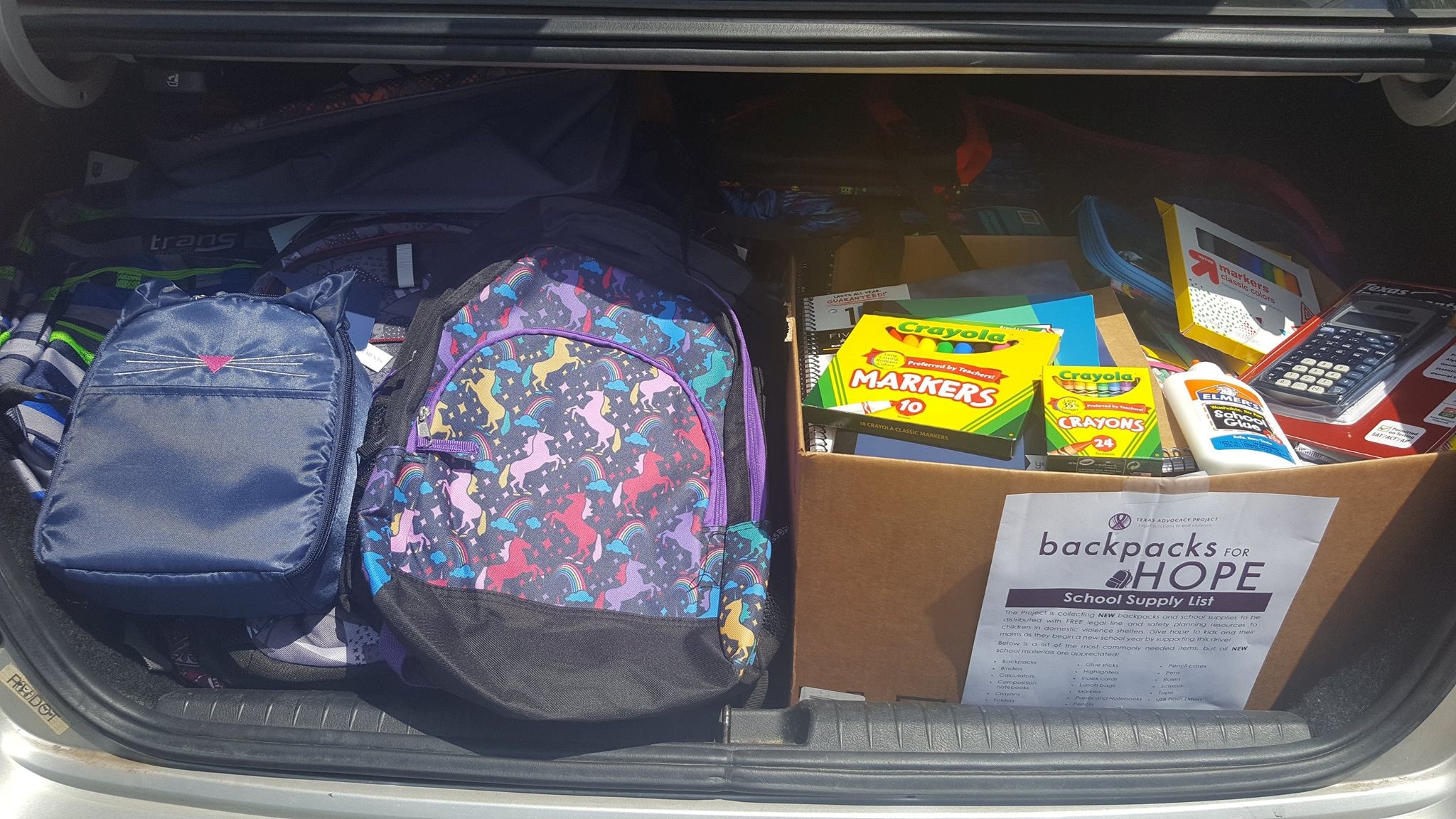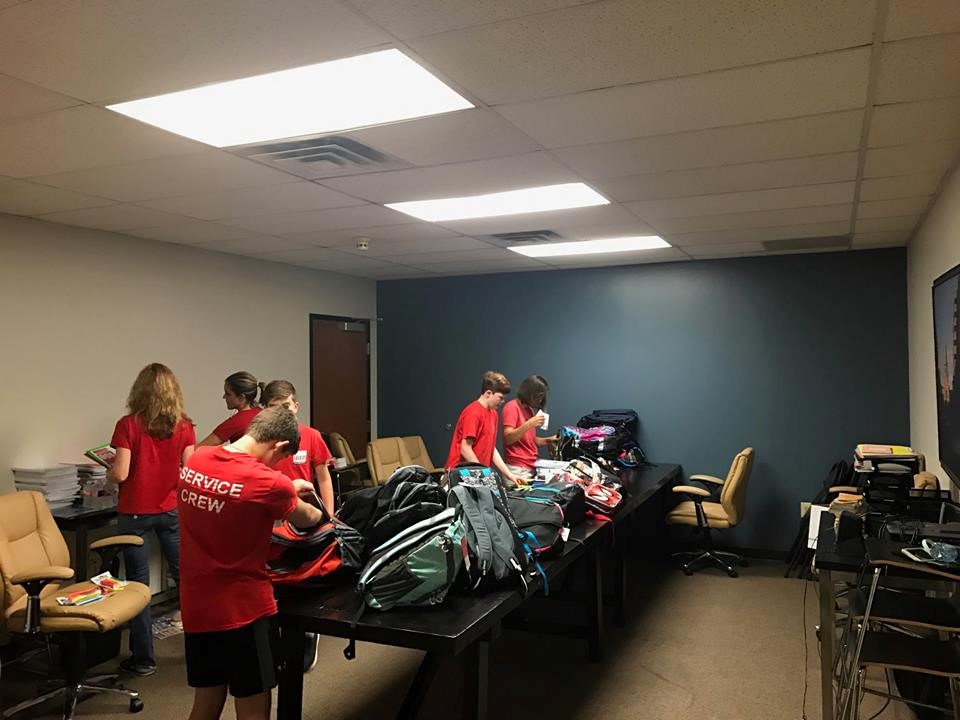 In case you missed it, we just finished running our 7th Annual Backpacks for Hope drive. Throughout this drive we collected NEW backpacks and school supplies that were then distributed to children in domestic violence shelters across Texas. This drive and your generous gifts give hope to kids and their families as they begin a new school year. This year, the community joined together to give us the best year yet! We were able to collect over 750 backpacks and thousands of school supplies! 
Special Thanks: Accenture, Allstate, Dell, Dell Blue, Icenhauser's, Ivy Bela, Little Helping Hands, Maximus, Office of the Attorney General, Young Men's Service League, Waterloo.
---
2017 Teen Ambassadors of Hope Concludes
The 2017 Teen Ambassadors of Hope campaign concluded on Sunday, July 23 with an awards ceremony and celebration at The Westin Downtown. Texas Advocacy Project is so proud and grateful for each of the 21 Teen Ambassadors' hard work in spreading awareness on healthy relationships to their peers and for their fundraising efforts.  Cumulatively they raised over $21,000 to help The Project continue its work.
---
Summer heat doesn't stop The Project from hitting the road
In June, our training department had the privilege to present at two trainings attended by members of law enforcement.  Amanda Elkanick, Director of Survivor Services & Trainings, and Bridget O'Shaughnessy, Staff Attorney & University Liaison, co-presented at the Texas School-Based Law Enforcement Conference in Corpus Christi on the topic of Protecting Legal Rights of Teen Dating Violence Victims and Sexual Harassment in Schools. 58 law enforcement officers were in attendance.
---
Client Spotlight
Carrie's husband strangled her and the police refused to arrest him on the grounds that he was only violent because he "had a bad day." When Carrie finally got up the courage to leave, she was unable to afford an attorney and her controlling husband told her that his attorney was going to take everything from her and put her in jail for fraud based upon debt he had incurred while they were together. 
---