Teen Ambassadors of Hope
The Project provides training on healthy relationships, teen dating violence, positive social media presence, and leadership skills to Teen Ambassadors of Hope.
Congratulations to the 42 Teen Ambassadors of Hope that were chosen to participate in this year's program. They attended a training session presented by the Facebook Online Safety Team and Dr. Barry Bales, Assistant Dean of the LBJ School of Public Affairs at UT Austin.
Want to see how they're doing and support their campaigns?
• Follow us on Facebook to stay informed on their outreach events
• Check out the Crowdrise team page and donate to the Teen Ambassador of your choice
• Donate to the Teen Ambassadors general fund
• Send a check to Texas Advocacy Project, 1524 S IH-35, Box 19, Austin, TX 78704 and note your Teen Ambassador's name in the memo line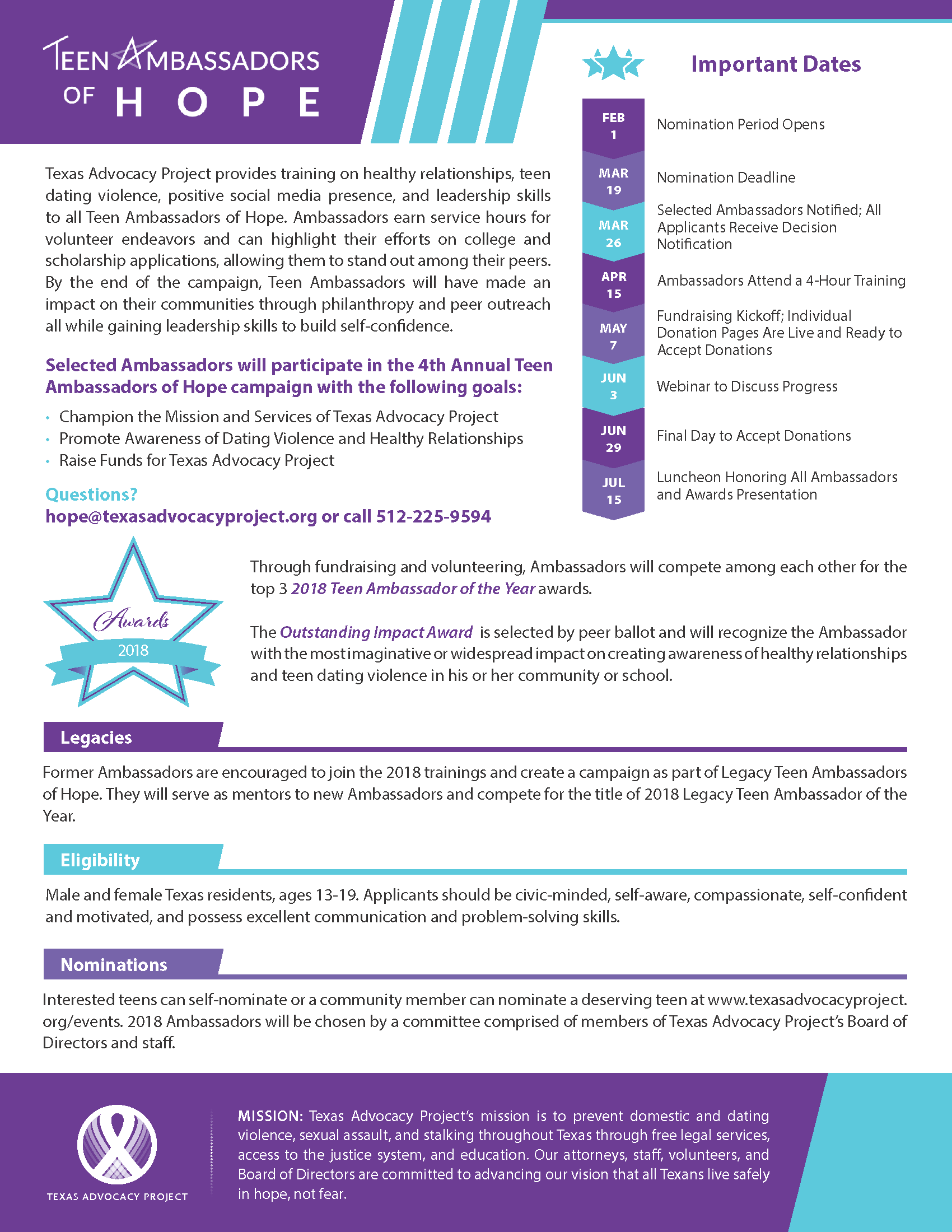 Teen Awards 2018
Join us on Sunday, July 15th at The Line ATX to honor the 2018 winners.
Sponsorship & Tickets Available Here
Sponsors

2017 Teen Ambassadors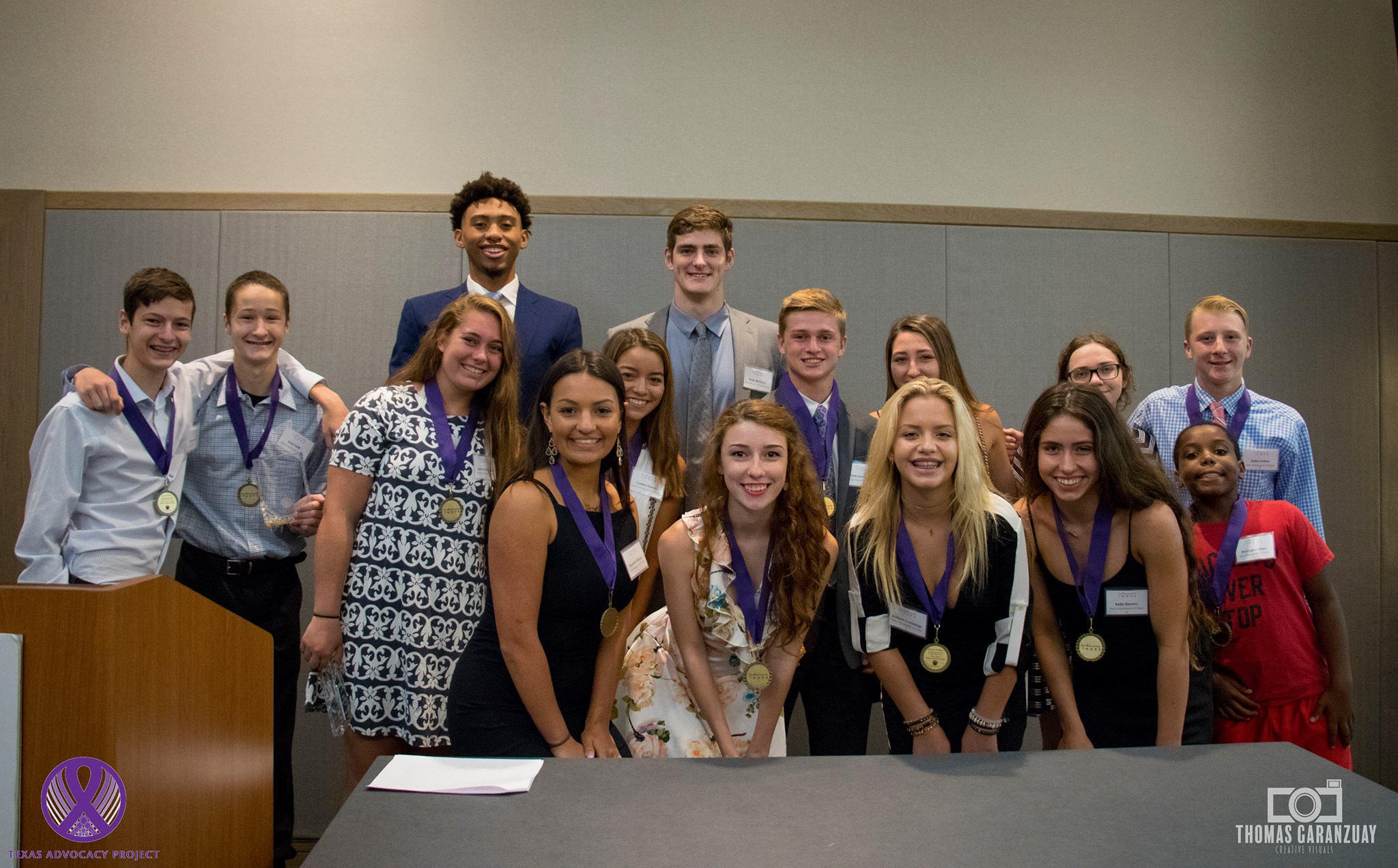 The 2017 Teen Ambassadors of Hope campaign concluded on July 23rd with an awards ceremony and celebration at The Westin Downtown. Texas Advocacy Project is so proud and grateful for each of these Teen Ambassadors' hard work. Addison Cummings was honored as 1st Place 2017 Teen Hope Ambassador of the Year. 2nd place went to Brett Pettit and 3rd to Sydney Scruggs. Hunter Harris Jones was awarded 2017 Legacy Teen Hope Ambassador of the Year while both Gabriella Trevino-Bandy and Alexandria Moulton were voted by their peers to receive the Outstanding Impact Award in recognition of their unique and creative outreach campaigns."